Guru unveils new animated series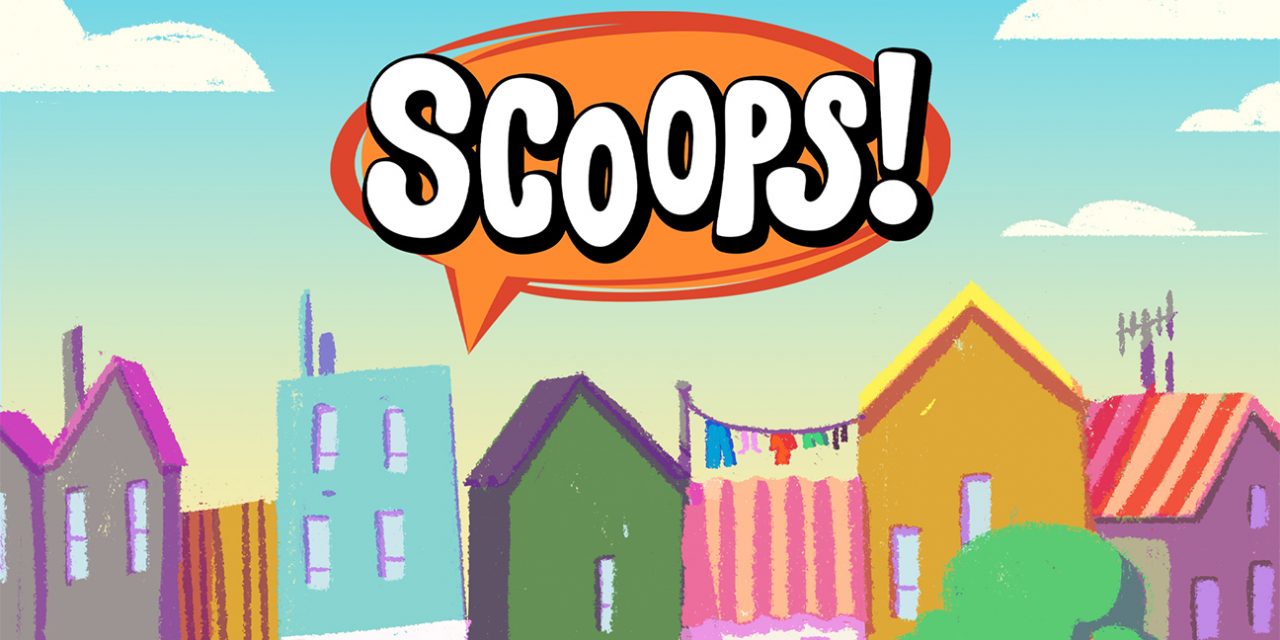 Guru Studio, a leader in children's entertainment, is pleased to unveil Scoops, a new animated educational comedy series being developed with the support of TIME Studios' Kids & Family division. The show will teach kids 5-8 how to develop a lifelong practice of separating fact from fiction, whether it's a schoolyard rumor or misinformation online.
Scoops follows 8-year-old fact-finder Ellerby, her best friend Olsen, and their ever-present camera as their natural curiosity leads them to uncover the truth hidden behind rumors in their neighborhood. Whether Ellerby is digging into goofy questions like why the Paper Factory smells like dirty feet or exploring hard truths like why PJ's parents decided to stop being married, she will use news-gathering skills designed to judge the credibility and reliability of the information. The Scoops Pledge: Is it true? Is it fair? Is it a story I should share?
The 52×11 minute educational comedy brings a focus on media literacy, as Ellerby always adheres to her failsafe method for ensuring her reports are truthful, fair, and unbiased. TIME Studios and TIME for Kids Magazine bring nearly a century of journalism experience to the project designed to introduce children to the foundational journalistic concepts of truth and fairness. In partnership with TIME For Kids, Ellerby will be featured in journalism literacy material distributed to over 3 million American children.
"Like so many kids today, Ellerby has a wild enthusiasm for asking "why" and finding the truth," said Frank Falcone, President and Executive Creative Director at Guru Studio. "We're thrilled to be working with an incredible team at TIME Studios and TIME for Kids, who have such a rich history of telling stories with integrity that get at the heart of our community."
The series is created by Fablevision's Tone Thyne (Adventures of Napkin Man, Wonderpets, Go Go Cory Carson), and Executive Produced by Frank Falcone (Guru Studio), Rachel Reade Marcus (Guru Studio), and Maria Perez-Brown (Head of Kids & Family, TIME Studios).
Guru Studio will manage international distribution as well as merchandising and licensing rights.