Elvis has Entered the Bear Cave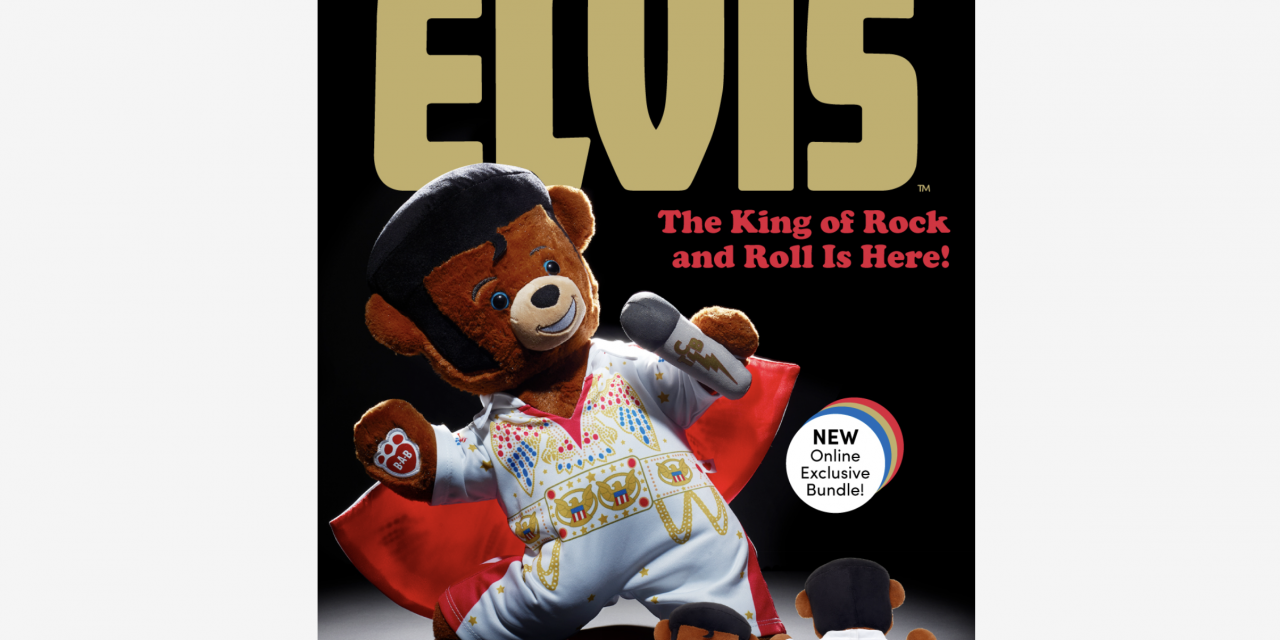 The King of Rock 'n' Roll is making his Build-A-Bear debut! Elvis Bear is a one-of-a-kind collector's item that fans are sure to love tenderly. This teddy bear pays tribute to The King of Rock and Roll with his signature smile, coiffed black hair and an Elvis emblem on the paw pad. This exclusive bundle also includes a white jumpsuit inspired by Elvis's iconic look from the Aloha from Hawaii concert. Elvis has left the building, but Elvis Bear is ready to enter any music fan's collection!
"We are thrilled to partner with Elvis Presley Enterprises to create this one-of-a-kind teddy bear! This furry friend celebrates the King of Rock 'n' Roll and is the perfect addition to every music fans collection," said Jennifer Kretchmar, Chief of Merchandise and Digital.
"We are so excited to join forces with Build-A-Bear for this special collector's Elvis Bear," said Katie Jones, SVP, Entertainment at Authentic Brands Group, owner of Elvis Presley Enterprises. "We're confident that Elvis Bear will be a huge hit among avid music memorabilia collectors."