Elizabeth Arden X emoji® Collaboration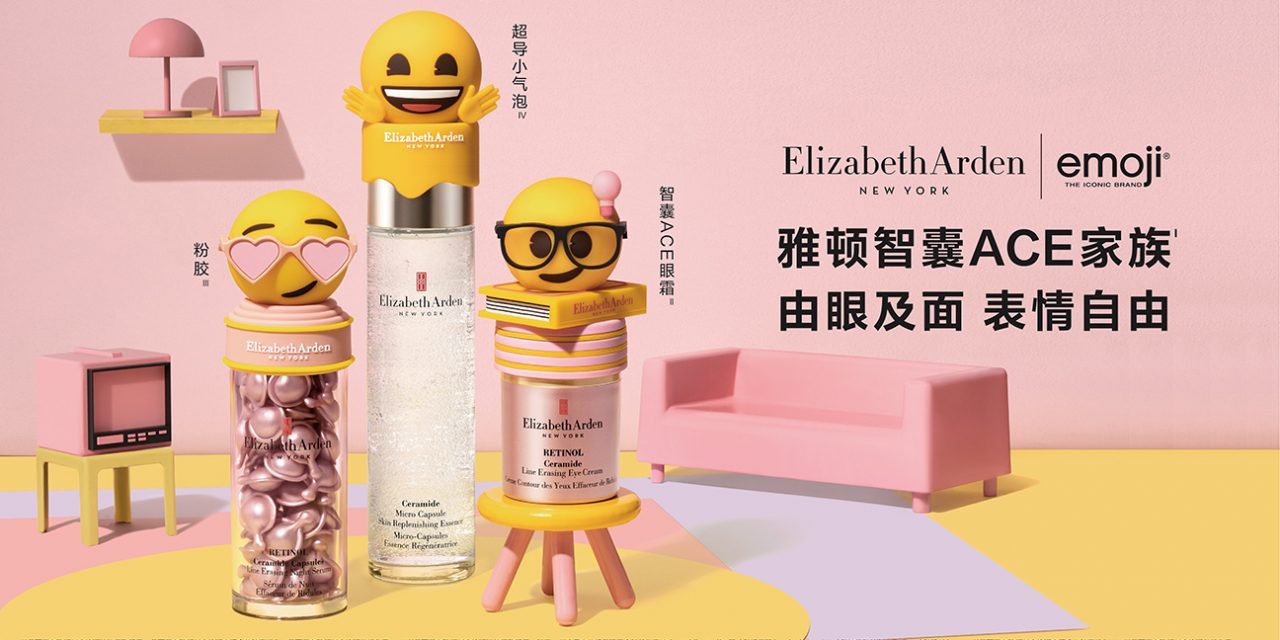 Hamburg, Germany August 16th, 2021- emoji®-The Iconic Brand and Medialink Animation International Limited, which is a wholly owned subsidiary of Medialink Group Limited (Stock Code:2230.HK), bring another exciting collaboration to the customers, forming a new partnership with Elizabeth Arden, a legendary beauty brand with over a century of professional experience.
The collaboration creatively uses the lively interaction between the product efficacy and the emoji® brand re-creation and interpretation. The unique product crossover experience creates interest and immediate product interaction. The co-branded gift box and new packaging launch will help to promote three iconic Elizabeth Arden products in China: ACE Eye Cream, Pink Capsules, and Ceramide Micro Essence.
The co-branded gift box is coated in pink and adorned with hearts. Customers have to turn the handle in the box to switch the emoji® brand icons from "cool" to the "I have a crush on you", showing a design that is both innovative and fun. The cap on each product features a limited-edition emoji® brand design, including "witty thumbs up", "bi xin" and "bubbling with happiness." The products are incredibly eye-catching and fun.
Marco Hüsges Founder and CEO of the emoji company says "The Elizabeth Arden X emoji® crossover brand collaboration breathe new air into the consumer-product social experience, using classic products and a trendsetting language to demonstrate Elizabeth Arden's pioneering beauty philosophy and the emoji® brand infinite creative possibilities."