Gutsy Animations' Moominvalley to feature in New Exhibition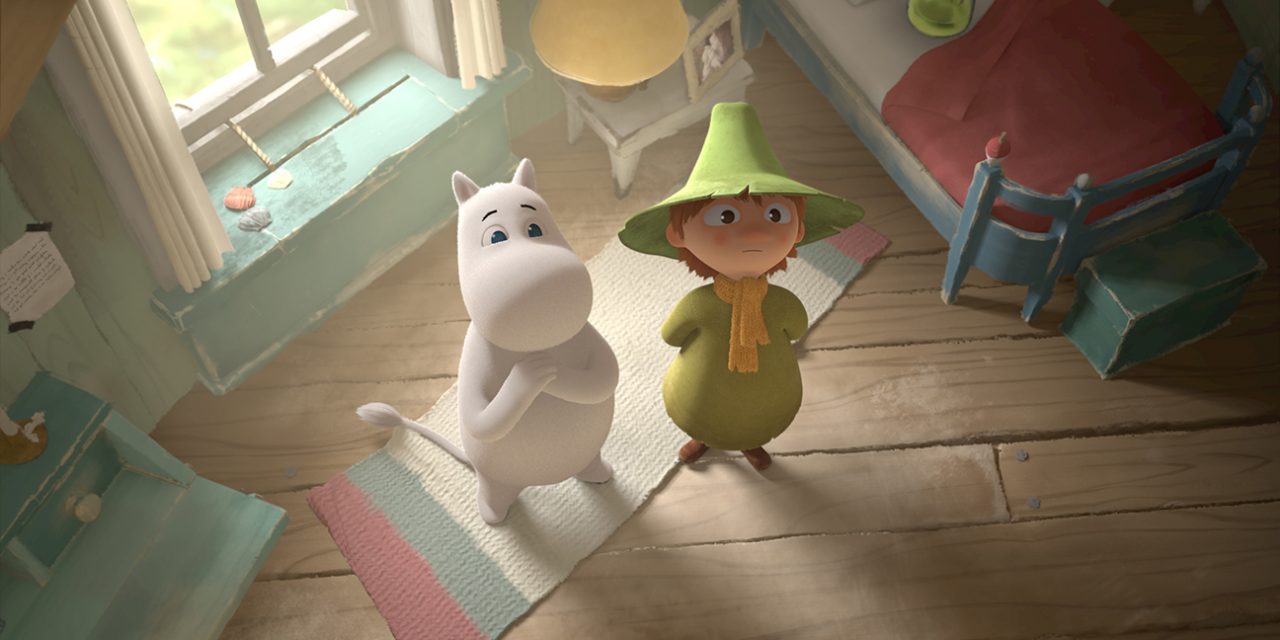 Gutsy Animations' internationally celebrated and Emmy Award-nominated Moominvalley series will be featured as part of a new 'Moomin Animations – Thrills and Cuddles' exhibition at the National Children's Museum in Washington D.C, running from September 3, 2021 until January 9, 2022.
The upcoming exhibition, on loan from the world's only Moomin Museum located in Tampere (Finland), marks the first time 'Moomin Animations – Thrills and Cuddles' has travelled internationally. The exhibition highlights the rich history of Moomin animations, which are based on the Moomin books and comic strips created by the renowned Finnish artist and author Tove Jansson (1914–2001).
During the exhibition, visitors will have a chance to explore how the treasured Moomin stories have evolved from the very first Moomin film to premiere on TV, a German marionette animation film (1959), through to Gutsy Animations' hit 3D animated series, Moominvalley (2019), which has now been sold to over 50 countries. The exhibition is brought to the United States by the Embassy of Finland in Washington D.C.
A programme of hybrid events, recordings and workshops will also be offered during the exhibition, including a 'From Pencil to 3D' live-stream session, which will showcase the production of an animation from script to screen with Moominvalley episode director, Jay Grace. Additionally, Moominvalley composers, Samuli Kosminen and Jarmo Saari, will host an online session exploring how the series' score was composed, what inspired them, and the type of instruments used during the recording. Screenings will also be held featuring music videos from the Moominvalley series.
Marika Makaroff, Chief Creative Officer and Founder at Gutsy Animations, said: "The National Children's Museum has an impressive reputation for offering US families engaging and inspirational STEAM focused experiences, making it the perfect home for the 'Moomin Animations – Thrills and Cuddles' exhibition's first overseas journey. We can't wait to give visitors the chance to explore how we've adapted and brought Tove Jansson's beloved stories to life through our Moominvalley TVseries and to celebrate the universal values of the Moomins – equality, inclusion and respect for nature."
Gutsy Animations, founded in 2016 by awarded creator, Marika Makaroff, is a Finnish production house that creates high quality content for the international market. The company's flagship production, multi award-winning Moominvalley, has a record-high of 16 million starts on Yle's streaming platform in Finland. The third season of Moominvalley has recently received the Albert certification, a mark of sustainability demonstrating how Gutsy managed and reduced its environmental impact during production. Gutsy Animations believes that the world is in need of kind, clever, meaningful, and gutsy content for global audiences.