Edizioni Play Press to bring Tara Duncan to a wide range of kids' publications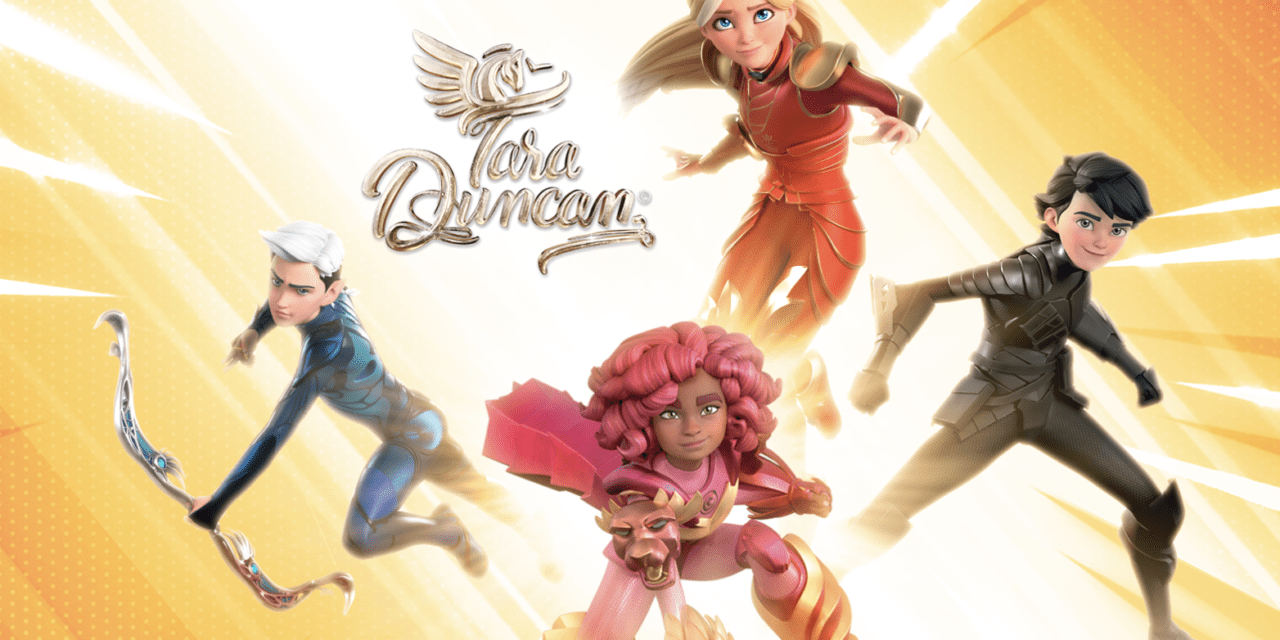 Maurizio Distefano Licensing, which manages licensing in Italy for the globally successful children's animated adventure-comedy-fantasy Tara Duncan in Italy, has announced an important deal for the brand with Edizioni Play Press, a major name in publishing for children and young people.
Edizioni Play Press will be developing a wide range of products inspired by the intrepid Tara, her friends and her adventures on the magical planet OtherWorld. They include: colouring books, activity books and word and number puzzle books.
The range, targeting a core audience aged 6-9, will be available in kiosks all over Italy from January 2024.
This is the first licensing deal in Italy for Tara Duncan, taking place only a few months after MDL's appointment by licensor Princess Sam Consumer Products (PSCP) to manage the property in Italy.
This agreement is another major boost for this fast-growing animated 52 x 13' series – the thrilling, funny and highly original story of an ordinary girl from Earth with extraordinary powers making friends and fighting evil on Otherworld.
Total sales of the first series now exceed 80 countries; a second season is now in production, along with two special 26-minute episodes.
A digital ecosystem is also being developed to expand Tara's universe and to delight the Tara fans – known as 'Taraddicts'. Agents have already been appointed in many key territories, while international distribution company Superights represents worldwide rights distribution for the show, except in Mainland China.
Laurent Taieb Head of Licensing for PSCP, says "We knew when we signed MDL to the Tara Duncan campaign for Italy that we had a strong partner in a key region – and so it has proved. Signing a leading name like Edizioni Play Press is a real coup for the property which I am sure will go from strength to strength in this important market."
Davide Ferri, President of Edizioni Play Press, says: "We embrace challenges and Tara Duncan represents for us a new and thrilling adventure to tackle, as always, with commitment and care.
We look forward to delving into the production of our magazines dedicated to this brand-new character, in whom we believed from the very beginning. We will bring professionalism and passion to provide the readers with the quality that distinguishes us, and we all hope that Tara Duncan achieves the success she deserves."
Maurizio Distefano, President of the licensing agency and management consultancy that takes his name, says: "This exciting and innovative property has enormous potential in Italy and announcing a major name in publishing as the first licensee underlines that fact. We're thrilled to be working with Edizioni Play Press on this fast-growing property."