Sesame Workshop Releases New Content to Support Children and Families Dealing with Grief and Loss During Children's Grief Awareness Month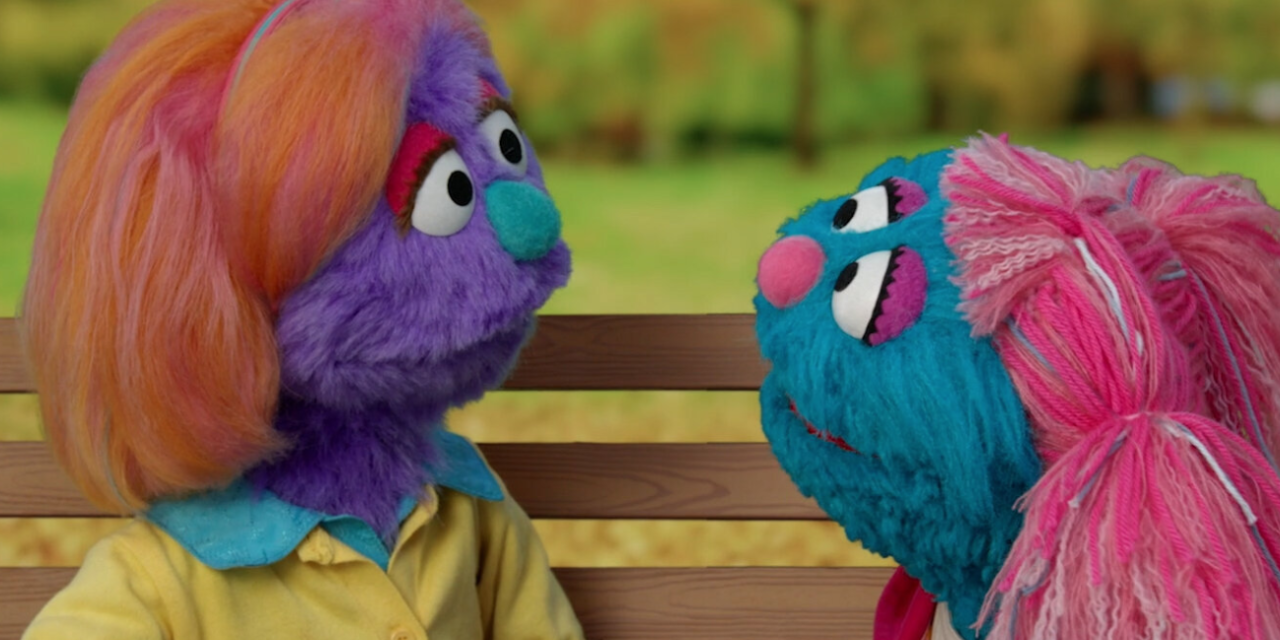 Sesame Workshop, the global impact nonprofit behind Sesame Street and more, today released new resources during Children's Grief Awareness Month to support young children and their families who are coping with grief and loss. With philanthropic investment from the New York Life Foundation, one of the largest funders and champions in the childhood bereavement field, children and families dealing with the death of a loved one will have access to new resources that can help them cope.  
As the holidays approach, the absence of loved ones can be felt even more deeply. One in twelve children in the U.S. will experience the death of a parent or sibling by the age of 18. About 5 to 10 percent of children show issues that include but are not limited to higher rates of depression and anxiety, higher rates of alcohol and substance abuse disorders, and lower levels of educational success. It is estimated that over 1 million children suffered the death of a parent, main caregiver, or grandparent due to the pandemic, with families from Black and Hispanic communities at a higher rate of COVID-19 mortality. Yet there are very limited resources to discuss this traumatic experience or event with children in ways that are developmentally appropriate and provide both understanding as well as comfort.
For young children, understanding the permanence of death is extremely difficult. They may experience many different emotions and are not always able to express how they feel, which can be frustrating. And, though processing grief may become easier over time, grieving never truly "ends." These new resources aid children throughout the grieving journey by providing thoughtful ways to remember loved ones and effectively express and manage big feelings associated with grief and loss.
The free English and Spanish resources include three new videos featuring Sesame Street friends navigating complex facets of grief, including secondary losses and re-grieving:


Elmo and Jesse Remember Uncle Jack by celebrating him and show there are maybe ways to remember and celebrate a person who is no longer with us.
Children can express their feelings of grief through play. Jesse Expresses Grief Through Playby showing how children express their feelings and how grown-ups see how they can help.
Grief can come and go in life for both children and adults. In Re-grieving as Seasons Change Jesse and her mom, Jill, share memories of Jesse's dad and talk about their feelings together.
These resources also include a new digital storybook, child-facing interactive game, articles, and printable pages:
A Read-Along Digital Storybook: Something New features Sesame Street friend, Jesse, whose dad died, and shows how Jesse learns to navigate grief as time goes on.
Express Yourself with Elmo and Jesse! is a digital interactive game that encourages expressing emotions through creativity.
Three new printable activities include coloring and empathy-building activities.
Parent and caregiver articles offer language, tips, and strategies to help communicate with children about coping with grief.
"Experiencing loss and navigating grief is life-changing for young children," said Jeanette Betancourt Ed.D., Senior Vice President of U.S. Social Impact, Sesame Workshop. "Our resources not only provide ways for caring adults in children's lives to help them cope with loss, but also offer comfort, hope, and ways to look ahead and start to heal as a family."
"Through the collaborative partnership between the New York Life Foundation and Sesame Workshop, we are proud to offer accessible and free grief resources, especially for our youngest grievers who are often forgotten," said Maria Collins, Vice President of the New York Life Foundation. "Grief is a universal yet unique experience that everyone will encounter, which is why we believe that providing language, tools, and resources from an early age is imperative."
The new resources can be found in English and Spanish at sesame.org/grief. Additionally, they are being distributed through the Sesame Street in Communities program, an initiative for community providers who serve families and help children face challenges big and small. Teachers, healthcare professionals, social workers, and any providers working with families and children, are invited to use and share Sesame Workshop's large and growing library of bilingual resources and professional development tools, created to support them in their vital work.