DISNEY LORCANA SET TO RELEASE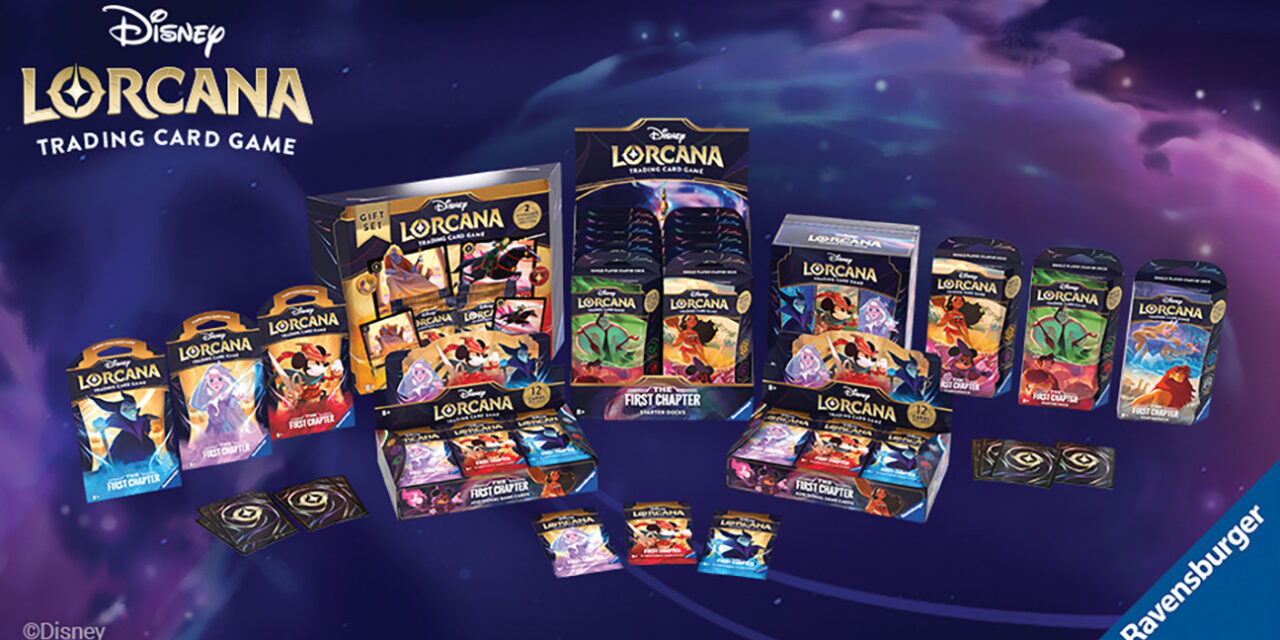 Ravensburger announced today that the first set of collectible trading card game (TCG) Disney Lorcana will release in the United States, Canada, United Kingdom, France, Germany, Austria, Switzerland, Belgium, The Netherlands, and Luxembourg starting in August 2023. Disney Lorcana: The First Chapter will feature a line-up of products and accessories featuring all-new, original illustrations of beloved Disney characters — perfect for beginner and seasoned TCG players, Disney fans and collectors alike.

In the UK, Disney Lorcana: The First Chapter will first launch at independent and hobby shops on 18th August, supported by a robust robust organised play programme. This will be followed by the national retail launch commencing 1st September.

Disney Lorcana: The First Chapterwill include more than 200 game cards that will be collectible via three starter decks, a gift set, booster packs and the "Illumineer's Trove." To help further immerse players in the world of Disney Lorcana, themed playmats, card sleeves, deck boxes and card portfolios featuring Disney Lorcanaart will also be available at launch.

Starter decks will provide a balanced and ready-to-play game deck. Players will be able to choose from three different options that each include a specific list of 60 cards in two of the six "inks" — Amber and Amethyst, Emerald and Ruby, or Steel and Sapphire. Starter decks will also include one booster pack and game tokens. A booster pack will contain 12 randomized game cards, including one foil card and two cards with rarities of rare, super rare, or legendary.

The Illumineer's Trove will be the ultimate introduction to Disney Lorcana: The First Chapter. It will include eight booster packs, two deck boxes and a player's guide, all housed in a themed storage box. The gift set will feature Mulan – Imperial Soldier and Hades – King of Olympus. It will include two collectible oversized foil cards, two foil game cards, four boosters and game tokens.

Depending on the market, Disney Lorcana: The First Chapter will be available in English, French, and/or German. Four sets a year will be released.