Crunchyroll Game Vault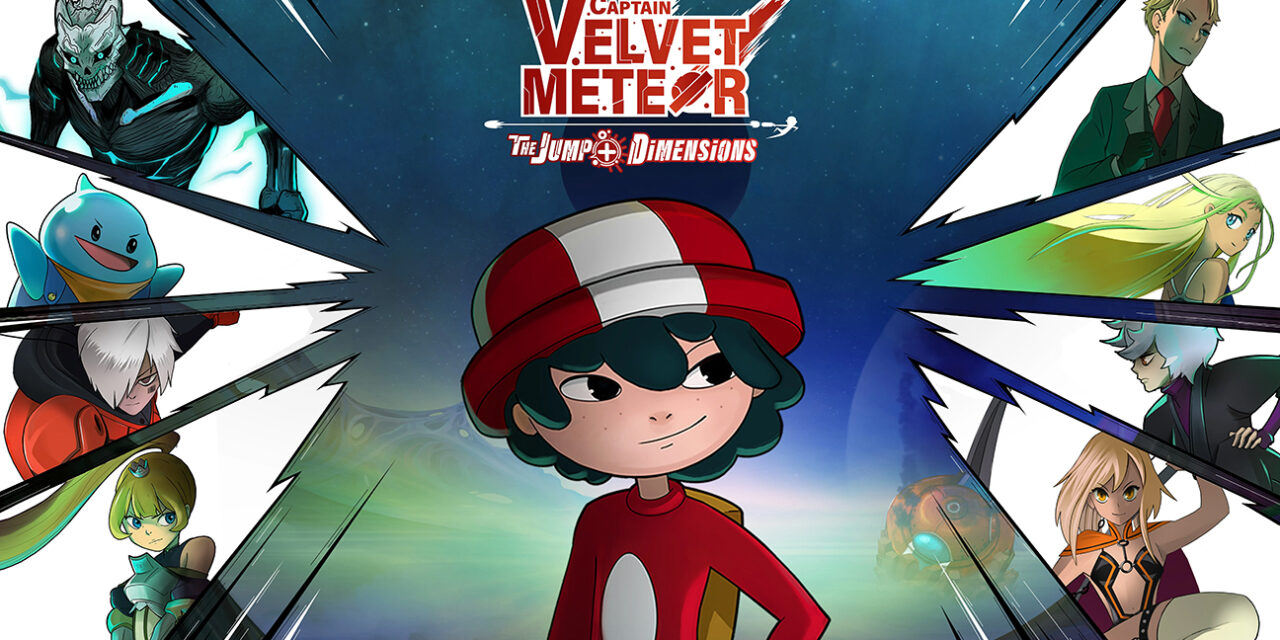 Membership has its privileges – especially for anime fans! Crunchyroll, the ultimate home for anime worldwide, levelled up its Mega Fan membership with Crunchyroll Game Vault granting unlimited access to a constantly growing library of premium mobile games specifically for fans of anime and anime-inspired entertainment, at no extra cost. Available to Crunchyroll Mega Fan members in more than 200 countries and territories, Crunchyroll Game Vault games are playable with no ads and no in-app purchases.
Beginning today*, Crunchyroll Mega Fan members can download Crunchyroll Game Vault's five unique launch titles on Android to enjoy alongside the world's largest streaming library of anime, with over 24,000 hours of content. iOS is coming soon.
Crunchyroll has partnered with developers and publishers to bring the mobile debuts of tactical action game Captain Velvet: The Jump+ Dimensions; beat-em-up action game River City Girls; and single-player RPG Wolfstride to iOS and Android, available free and exclusively on Crunchyroll Game Vault. The critically acclaimed indie visual novel Behind the Frame: The Finest Scenery and food-themed puzzle title inbento are also now available for free for those with a Mega Fan membership via Crunchyroll Game Vault.
Players can nab a key to Crunchyroll Game Vault by signing up or upgrading to Mega or membership. Crunchyroll Game Vault will also featurecontinuous additions to its line-up, with a whole new wave of titles coming soon!
"Crunchyroll Game Vault is a curated, focused library of premium titles for the global anime fan that loves gaming, adding even more value to Crunchyroll memberships by connecting fans with anime-infused content," said Terry Li, Executive Vice President of Emerging Business at Crunchyroll. "With Crunchyroll Game Vault, we're also looking forward to working with international developers to bring their titles to mobile for the first time or introduce existing mobile games to the Crunchyroll community as part of an amazing line-up."
"WayForward and Arc System Works are thrilled to be teaming up with Crunchyroll Game Vault for the mobile version of River City Girls," said River City Girls director Adam Tierney of WayForward. "The anime-style visuals, manga-like cutscenes, and catchy synthpop music all should feel right at home for Crunchyroll premium members. We hope the Crunchyroll fans enjoy visiting the interesting locations of River City (and beating the snot out of a few dozen baddies while you're here)."
Additional quotes from Crunchyroll Game Vault partners can be found HERE.
Crunchyroll Game Vault's premium games complement the growing library of titles published by Crunchyroll Games, the interactive division of Crunchyroll dedicated to free-to-download anime game experiences, including Street Fighter: Duel, My Hero Academia: The Strongest Hero, and the upcoming One Punch Man: World.