Discovery Partners with Pura Vida Bracelets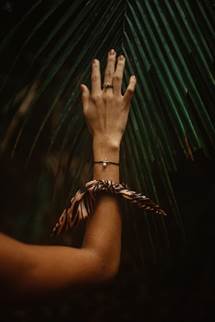 Discovery Inc. has announced a new collaboration with Pura Vida Bracelets, the artisan jewelry brand inspired by the "pure life" Costa Rican lifestyle, available now exclusive at PuraVidaBracelets.com. The collection features an assortment of jungle cat inspired jewelry and accessories, with a portion of the proceeds from sales of the line going to Project CAT, Discovery's ongoing initiative with World Wildlife Fund dedicated to ensuring a healthy habitat for future generations of tigers.
The Pura Vida Bracelets x Project CAT collection features earrings, bracelets, rings, scrunchies, and stickers in an array of playful yet chic designs inspired by the jungle's fiercest cat, the tiger. The collection retails for $2.50 to $16, exclusively at PuraVidaBracelets.com.