Difuzed and Dedicated join forces to connect gaming with sustainable fashion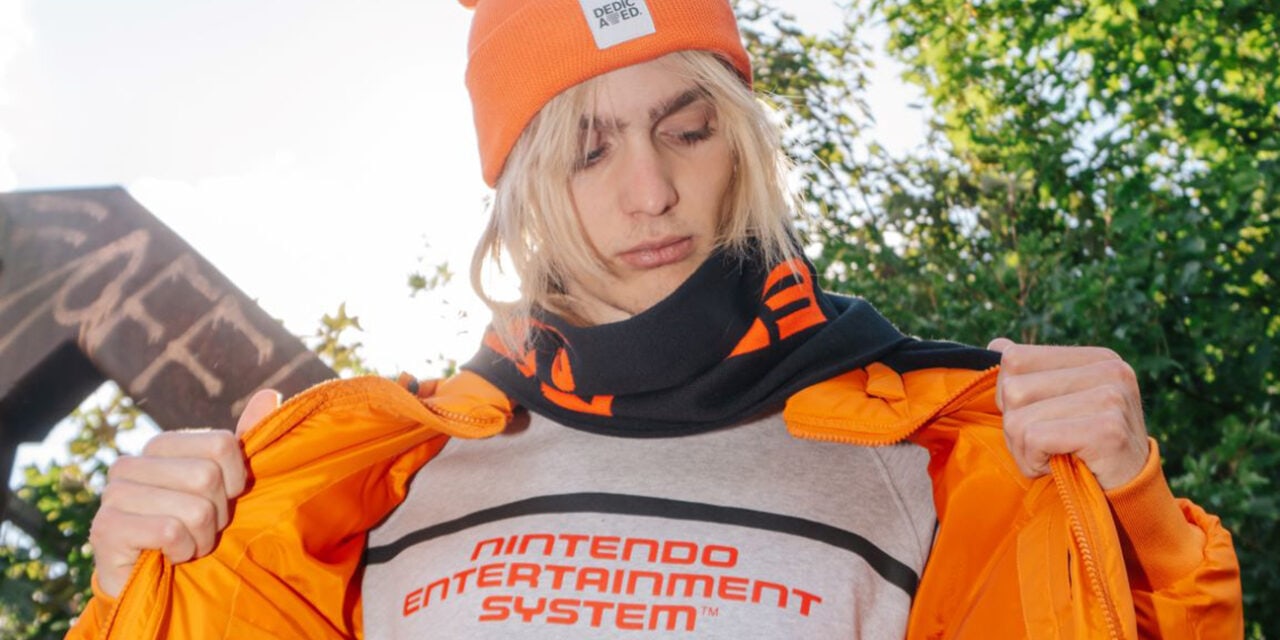 Times are changing and the world is becoming more open for sustainable products especially within the apparel markets. What better place to start bringing gaming into the mix with this exciting collaboration between Difuzed and Dedicated.
Dedicated is a sustainable clothing brand from Sweden who has been fighting a good fight since 2006 by manufacturing their products with ethical and responsible values, using their voice to push for sustainable development in the clothing industry from cotton fields, to politics, always in touch with nature. They use GOTS and Fairtrade certified cotton, and natural fibers, and the polyester they use is made of recycled plastic bottles.
DIFUZED, a Nintendo licensee collaborated with Dedicated to connect gaming with sustainable fashion. And the result of this collaboration is a vibrant clothing line filled with cute and nostalgic prints and embroideries, including the 8bit Console and characters from Super Mario. A wide collection of t-shirts, sweaters, active wear, caps, jumpers and scarves. All sustainable, fun, retro, and stylish. All available to hit the market.
"I was 13 years old when the first Nintendo Entertainment System was launched, and this machine had a magical appeal to all kids in this era. This collaboration is like a dream come true. Now finally we can bring gaming together with sustainable fashion" says Johan Graffner, CEO, DEDICATED.
"We are very excited about our collaboration with Dedicated. We also understand the importance of creating sustainable collections, so it made sense for us all to be part of this journey" says Gilbert El Kalaani, CEO of DIFUZED.
DIFUZED has been a specialist in building the bridge from brand to market since 1994. With the background in design-led product development, their added value is to design trendy, yet timeless products with more than 250 world-wide gaming, entertainment and evergreen brands. With their 360° approach, they design, produce and distribute apparel & accessories in more than 50 countries.