Illuminated Shaun Experience in Japan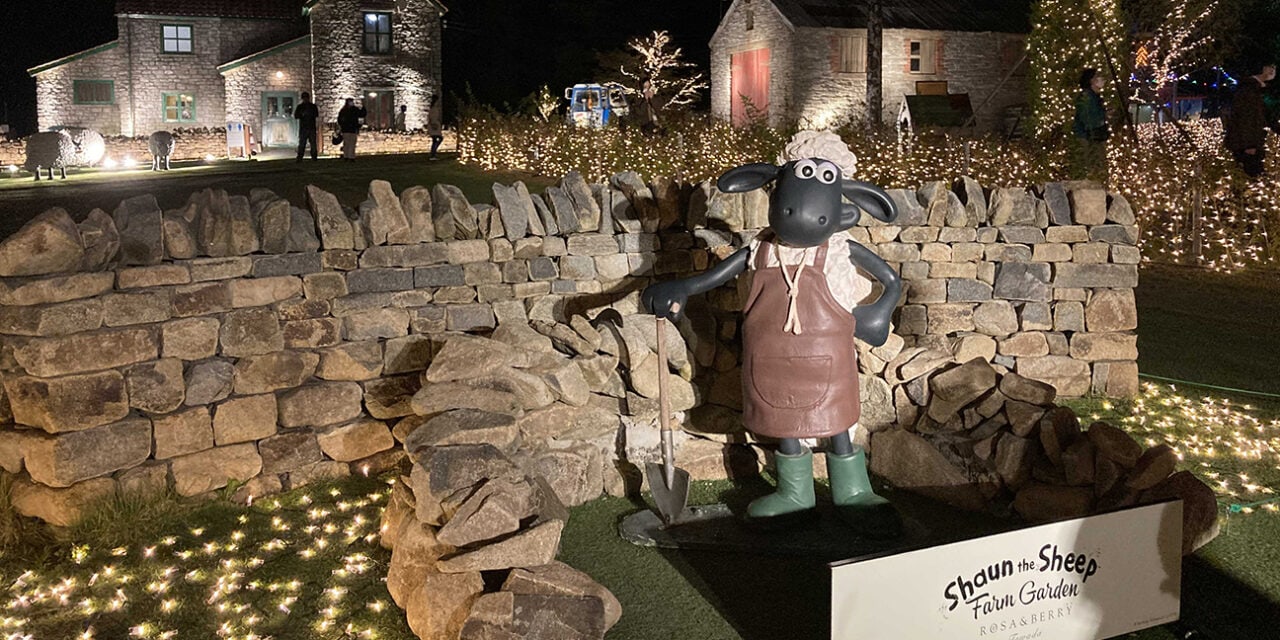 Aardman and Tohokushinsha Film Corporation have announced that a new immersive illumination experience, which is the largest of its kind in the Kansai region of Japan, opened at the Rosa & Berry tourist attraction in Tawada.
The illumination event, which opened on Friday 23rd October 2020 and run until Sunday 28th March 2021, is the world's first illumination experience featuring Shaun the Sheep.
The title of the event is 'Rosa & Berry Illumination Fairy Fiesta – Lighting Performance on the Hill' and will cover an area of approximately 60,000 square metres and decorated by around. 800,000 LED lightbulbs of various colours, making it the largest in scale in the entire Kansai region. Fans are invited to experience the world of Shaun the Sheep in a completely new and exciting way, in the exhilarating brilliance of an illuminated Mossy Bottom Farm.
This project has been launched as a long term business plan for Rosa & Berry with the aim of helping to re-vitalise the local tourist industry, which continues to suffer the effects of the global coronavirus pandemic, and to establish the multi-attraction facility as a seasonal evening tourist destination.
Ngaio Harding-Hill, Head of Attractions and Live Experiences at Aardman said: "The inspired team at Rosa & Berry have produced another magical event that's sure to bring joy to visitors throughout the winter season"
Since it's opening in March 2019 'Shaun the Sheep Farm Garden', has seen approximately 240,000 annual visitors at the popular Tawada attraction. With its ever increasing global appeal for families, the team at Aardman continue to develop its portfolio of Shaun the Sheep attractions and live experiences in the territory including opening the latest addition to the Shaun the Sheep Family Farm café outlets at Mioka Kamiooka, Yokohama this month.