Daisy & Ollie coming to Channel 5's Milkshake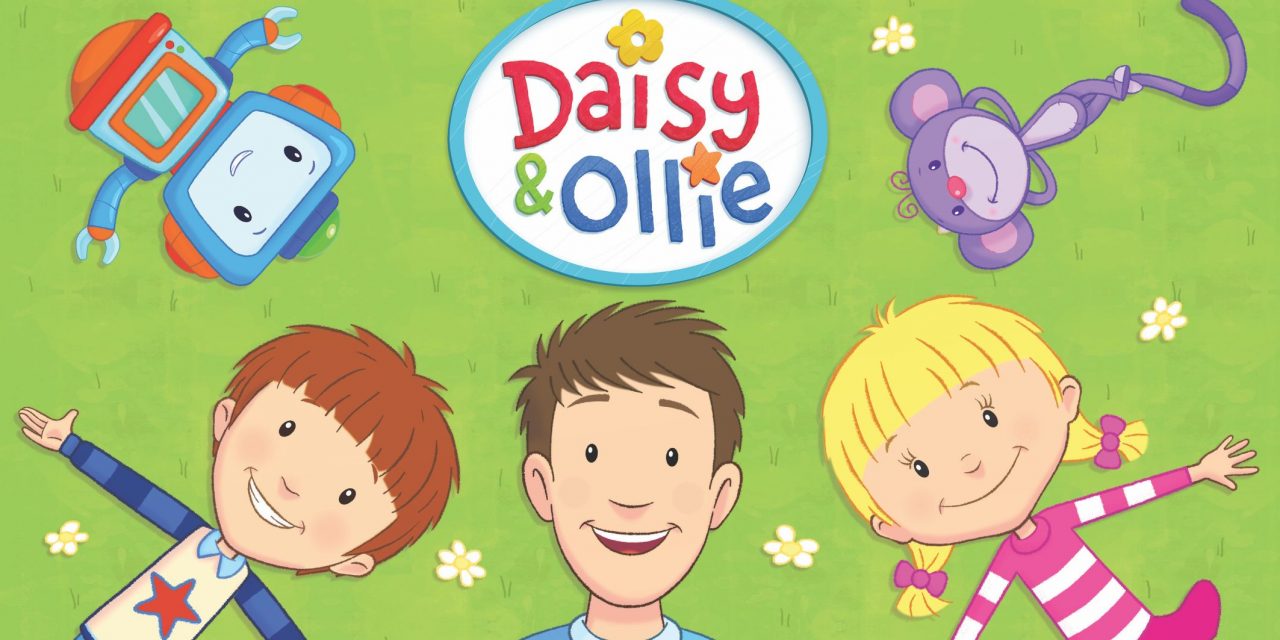 Manchester animation company, Hoopla Animation has announced that Channel 5 has greenlit a brand new fifth series of Jason Manford's hit 2D animation Daisy & Ollie for its multiplatform pre-school brand, Milkshake!. 
In addition, Channel 5 has also inked a five-year deal with Hoopla to air all five of the Daisy & Ollie series on Milkshake!, including series 1 and 2, which originally launched on Cartoonito in 2017.
The show has proven hugely popular with Milkshake! audiences, airing daily since its launch on the channel in March 2020. Daisy & Ollie was recently showcased at the broadcaster's live '5 on the Farm' event which took place on August Bank Holiday weekend at Cannon Hall Farm in Yorkshire, featuring meet and greets and live nursery rhyme shows led by the show's official costume characters.
The series Channel 5 commission will see Hoopla Animation produce a further 26 x 7 minute episodes, due to launch on the channel's children's block Milkshake! next year, bringing the total number of episodes created to 130. The show is based on an original idea by Hoopla's Helen Brown and co-written and exec produced by comedian Jason Manford, who also voices some of the main characters including Daisy's Daddy and Whizzy the Robot.
Fun and educational, Daisy & Ollie encourages pre-school children to be naturally curious about the world around them and is currently airing its third and fourth season on Milkshake!. Each episode follows best friends Daisy (voiced by Sarah Hadland) and Ollie (voiced by Claire Morgan) on their adventures, as they seek out the answers to questions that many children ask each day such as 'How Do Bats See In The Dark?', 'Why Do We Have To Wash?', 'How Do You Make Magic?', 'What does adoption mean?', 'What's my Imagination?' and 'How BIG is big school?'.
Daisy & Ollie has featured a host of celebrity guest stars to date, including comedian Paddy McGuinness and TV Star Christine McGuinness, who appeared in a much-acclaimed special episode in partnership with the National Autism Society. Further guest stars have included TV presenter and comedian Romesh Ranganathan and Mrs Brown's Boys actor Brendan O'Carroll, whilst Take That star Gary Barlow performed in a Christmas special.
On the new commission, Comedian and Executive Producer of Daisy & Ollie, comments: Jason Manford said: "Daisy & Ollie is so much fun to produce and I am thrilled that we have a brand new fifth season in the making. We have a fantastic voice cast and production team, who work so hard to bring this show to life and we are so excited to reveal all the new questions and adventures that Daisy and Ollie will be embarking on in the next series on Milkshake!"
Helen Brown, Company Director of Hoopla Animation & Executive Producer on Daisy & Ollie also commented: "We are so pleased that Daisy & Ollie has proven so popular with viewers on Milkshake! and we're completely delighted that all episodes, including the newly commissioned fifth series, will be soon be available. We're excited to be exploring new questions and themes, continuing our mission to help parents answer some very big questions from the little people in their lives."
Louise Bucknole, VP Kids Programming, ViacomCBS Networks UK & Ireland added: "Daisy & Ollie has been a kids' favourite on Milkshake! and we are very pleased to be extending our partnership with Hoopla Animation bringing more episodes and more answers to kids' questions every morning."
Jetpack Distribution have the worldwide distribution rights for Daisy & Ollie and the series has sold in multiple territories across the globe.
Dominic Gardiner, CEO, says "The fact that Daisy & Ollie has been greenlit for a fifth season is a testament to its quality and appeal. It's been a top selling show in our pre-school line up and proved universally popular across the globe, with some timeless themes for pre-schoolers, and inciting their curiosity and wonder. I'm very much looking forward to seeing the next season and taking it to market."