Pokèmon Pops Up in Harrods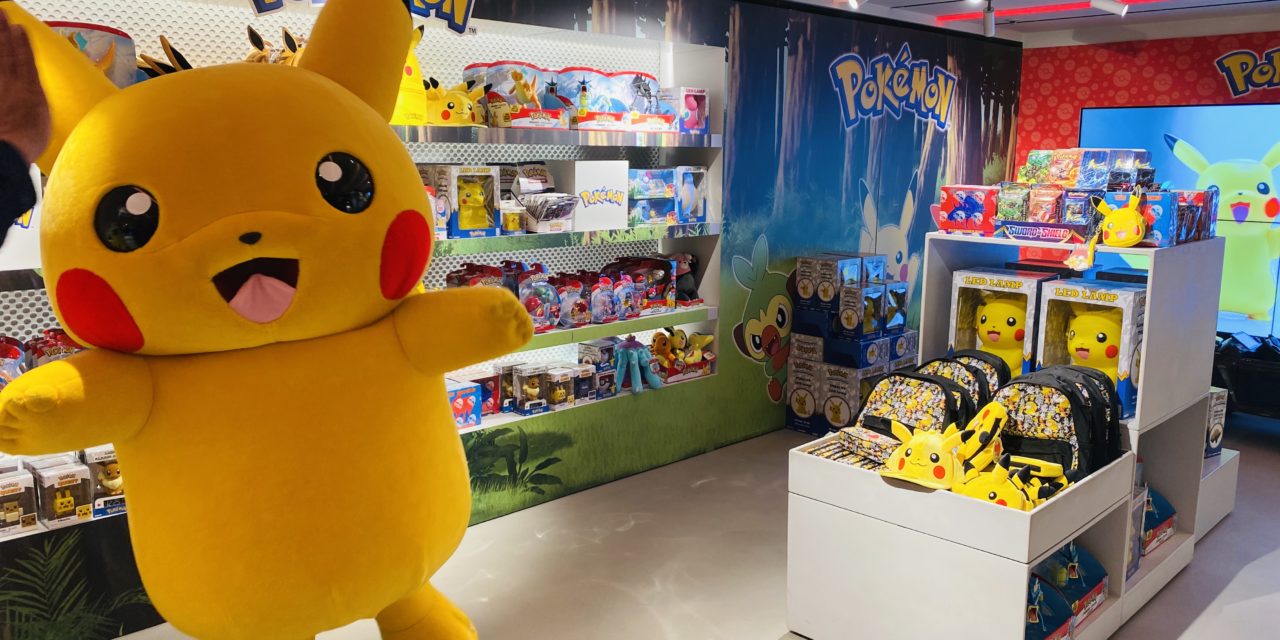 The Pokémon Company International has launched a month-long pop-up in the world-famous Harrods store in Knightsbridge, London, and is including a host of exciting Pokémon activity to keep fans entertained over half term and beyond.
The pop-up opened on Valentine's Day, Friday, 14 February, with a special area in Harrods themed after the Galar region, which is a UK-inspired new region from the recent Pokémon Sword and Pokémon Shield video games. Pokémon Sword and Pokémon Shield are the fastest-selling Nintendo Switch titles, with more than six million units sold worldwide during last November's launch weekend and with global sales now totalling over 16 million units.
Running through to Friday, 13 March 2020, Pokémon has taken over the pop-up space in the store's fourth-floor toy department. The pop-up features a wide range of Pokémon products, including toys, the Trading Card Game, stationery, and accessories. Activities planned for the month include giveaways and character appearances from Pikachu and friends, providing some great photo opportunities for fans and families, a screen showcasing the TCG and toys, and some additional surprises planned to mark Pokémon Day on 27 February.
Mathieu Galante, Licensing Director EMEA at The Pokémon Company International, said: "We are delighted to be returning to this iconic store for another Pokémon pop-up. We were thrilled with the response to our previous pop-up at Harrods in May and are looking forward to providing another great experience for Pokémon fans old and new over the coming month."
The pop-up follows a hugely successful month at Harrods last May when Pokémon took over the pop-up space in the renowned store's newly launched fourth-floor toy department with a range of products and activity to promote the launch of the hit live action movie Pokémon Detective Pikachu.