Cloudco Inks New Wave of Licenses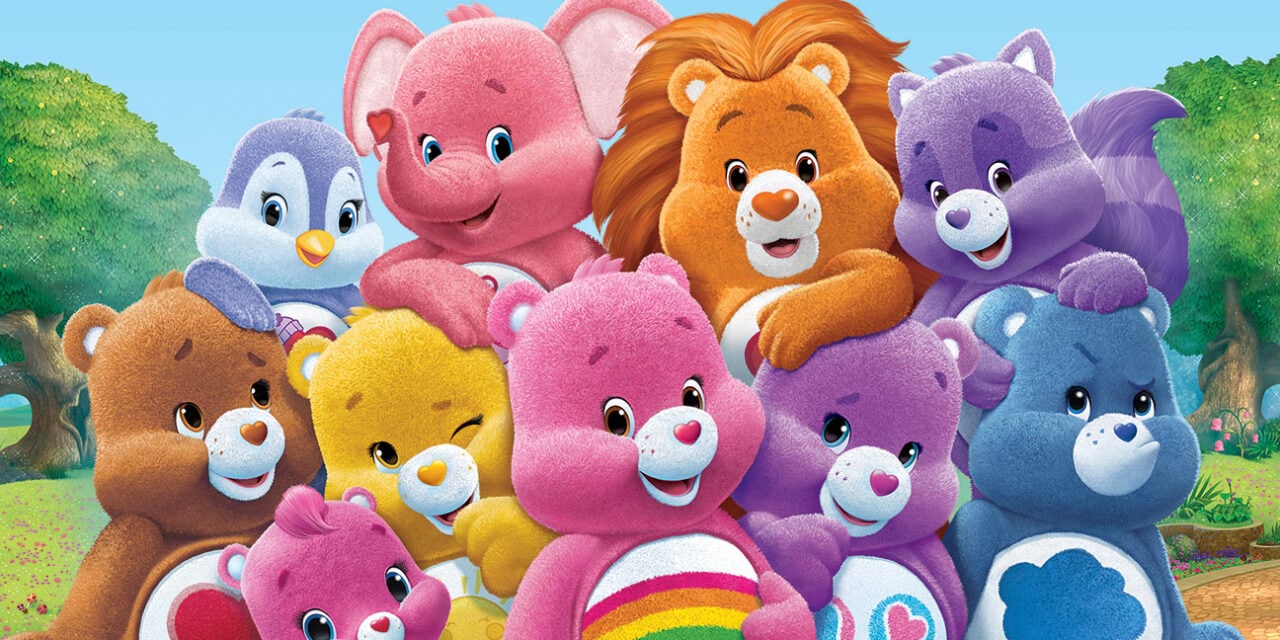 Cloudco Entertainment, owner Care Bears, has inked a wave of new deals as the huggable bears spread sharing and caring across North America. The latest collection of deals will hit right before the classic brand celebrates its 40th Anniversary in 2022 and spans across categories including fashion, accessories, homeware, cosmetics, games, crafts, and seasonal for both kids and adults.
New partnerships from North America in the apparel category include: Bentexfor kids apparel and swimwear; Centric for kids and adult sleepwear and hosiery; Freeze for adult apparel; Komar for kids sleepwear; Mad Engine for kids and adult apparel; Handcraft for packaged underwear; and Highpoint for hosiery. In the accessories category, Cloudco signed new deals with Concept 1 and H.E.R. In footwear, ACI will be developing Care Bears-inspired footwear for kids.
Additional licensee's products hitting retail this year include Camelot Fabrics and Franco for homeware; Taste Beauty for cosmetics; USAapoly, Zuru, and Aquarius for games, puzzles, collectibles, and playing cards; Brooklyn Lollipop, Fashion Angels, and Smilemakers for crafts; IG Designs for seasonal kits and arts & crafts; Rausch Industries for ornaments; and Rubies for costumes.
"We're thankful to all of our partners who have supported us in spreading sharing and caring across the globe, at a time when it's needed most. Fans have been turning to the Care Bears as a trusted source to help them navigate these difficult times and we are grateful for the opportunity to share these messages of togetherness and inclusivity through new ranges that appeal to Care Bears fans of all ages." – Robert Prinzo, Head of Global Licensing, Cloudco Entertainment President
In 2020, Cloudco relaunched Care Bears toys with new master toy partner, Basic Fun!. The new toy line rolled out successfully at Walmart and Target as well as Amazon and a number of other online and brick and mortar retailers across the US, UK, and Canada.
Care Bears: Unlock the Magic™ TV series is now airing on Boomerang and Cartoon Network in the US, Tiny Pop in the UK, Nickelodeon/Noggin in Latin America, Tiji in France, and many other broadcasters worldwide. Care Bears: Unlock the Music, a "YouTube-first" show featuring the Care Bears characters and original pop music is heading into its second season with 20 brand-new episodes and will be available to view on the Care Bears' YouTube channel.