RHS-Endorsed Partner The Garden Trellis Co announces additions to Range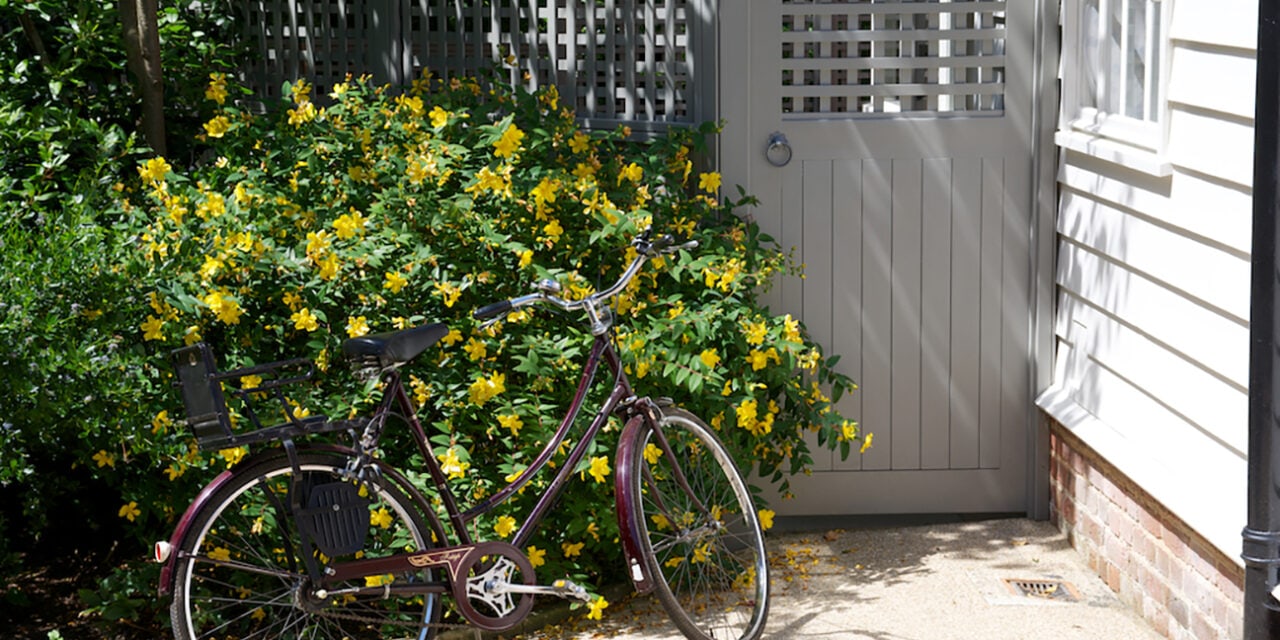 The Royal Horticultural Society (RHS) has announced three new additions to the popular Prestige range of RHS-endorsed hand-crafted trellis, fencing and gates from its partnership with The Garden Trellis Co, a designer and manufacturer of bespoke garden joinery.
The new additions are: the RHS Prestige Solid Wooden Gate, perfect for pedestrian and rear garden entrances and ideal for security; the more decorative RHS Prestige Trellis Top with Solid Bottom Gate, which features a trellis 'window' at the top in a variety of styles, along with solid bottom gates; and the RHS Prestige Double-Sided Slatted Gate – stylish, hand-made contemporary double-sided slatted gates with offset slats for privacy with a contemporary look.
All three items offer a slanting top, which prevents too much rainwater from sitting on the top of the gate, helping to prolong its life.
Ready-made for swift delivery, the three new gates are now available for order by phone or at gardentrellis.co.uk
The main market for the range is likely to be enthusiastic gardeners, making the endorsement by Britain's best-known gardening charity particularly appropriate. However, as an essential part of many gardens, the gates are expected to attract wide interest from garden owners in general.
The Royal Horticultural Society (RHS) announced its endorsement of the Prestige range of trellis, fencing and gates from The Garden Trellis Co in January 2020. These are the only trellis, fencing and gates that the RHS endorses.
The RHS endorsement is highlighted on The Garden Trellis Co's website and promotional material.
Along with its garden-focused ranges, the two other reasons for the RHS endorsement of The Garden Trellis Co are that it is a UK- based craft business and that it has a strong emphasis on sustainability.
The RHS Prestige joinery products are handmade at the Garden Trellis Co's workshop in Essex and come in a range of fixed sizes. A cutting service is also available to create the perfect fit. A painting service is offered, for a long-lasting and durable finish.
The Garden Trellis Co is committed to providing a quality service that minimises any potential impact of its work on the environment. All its products use accredited timber and offer a 12-year timber guarantee. Customers can choose from Iroko, Western Red Cedar or painted thermowood. All products minimise packaging.
Garden Trellis Co Director Julian Furness said: "The last year has seen a lot of people in the UK doing up their outdoor spaces so that they could make the most of spending more time at home, or to help increase the desirability of their garden. Our brand-new offering, with the invaluable endorsement of Britain's best-loved gardening charity, will enable them to further enhance their gardens and patios."
Cathy Snow, Licensing Manager, RHS, says: "These gates are a superb new addition to the Prestige range; there is now an RHS Prestige gate available to match The Garden Trellis Co's trellis and fencing for any garden scheme. These stylish, sturdy gates will, I am sure, be popular with gardeners and garden lovers all over the UK."