Bulldog Signs Homewares Deal for Kindi Kids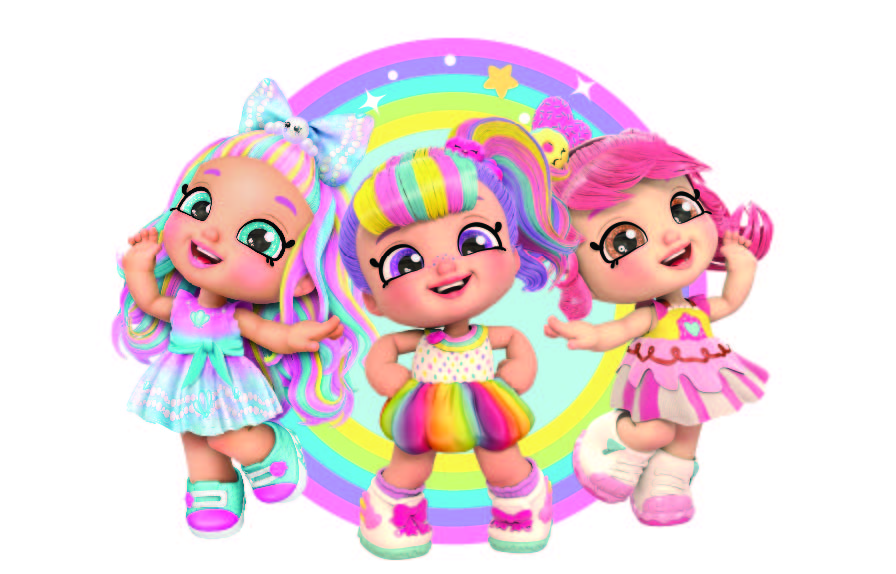 As part of its growing consumer products programme, Bulldog Licensing has signed DNC as partner for the hit preschool doll and YouTube hit, Kindi Kids.
The deal will see DNC creating a range of products based on the bobble-headed dolls, including lunch bags and coolers, drinkware, food storage boxes and tableware sets.
Since its launch in 2019, Moose Toys' colourful and cute property has taken YouTube and the large doll market by storm. The YouTube channel now has over 59,000 subscribers, and has racked up an enormous 97 million views. The doll range has consistently been the number 1 large doll item and property in the UK NPD and has earned a myriad of awards and places on Christmas toy lists from retailers.
DNC is proud to have been creating high quality, reusable housewares and insulated food and drink products for over 20 years. The company is known for its Polar Gear and Clic-tite brands as well as its Licensed lunchware ranges.
Bulldog Licensing, which manages the rights for Kindi Kids in the UK and Eire, has been building a consumer products range for the preschool property and has already signed up Blueprint for stationery, MV Sports for sporting goods, Kennedy Publishing for magazines and Texco for bedding and home textiles.
Vicky Miller, Licensing Director, Bulldog Licensing, commented: "The Kindi Kids brand is going from strength to strength in the UK and worldwide and the strong themes of discovery and friendship continue to strike a chord with the preschool market. We have a portfolio of best-in-class licensees on board and are excited to add DNC's products to this offering."