ZAG Launches Miraculous Promotion with Burger King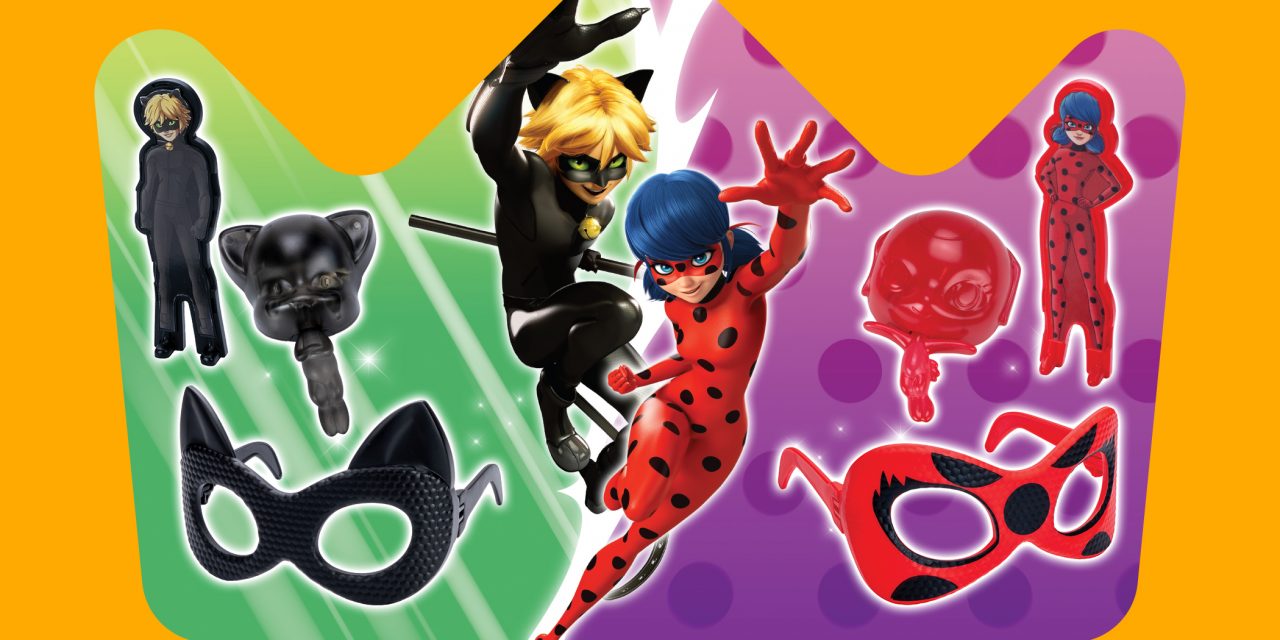 Award-winning independent animation studio ZAG has partnered with Burger King on a global QSR promotion that features collectible premiums from the pop culture hit Miraculous – Tales of Ladybug and Cat Noir with purchase of a King Jr. Meal.  The announcement was made today by Julian Zag, EVP, Global Operations and Head of Consumer Products, ZAG.
Zag's global promotion with Burger King first launched internationally across Europe, Latin America, MENA, and Pacific Asia, on Jan 17, and in France on Jan 24. The U.S. is scheduled to launch on March 24, 2022, in approximately 7,200 participating Burger King restaurants. The promotion features six branded premium items featuring characters from Miraculous – Tales of Ladybug and Cat Noir, including two Ladybug and Cat Noir eye masks, two character light-ups featuring Tikki and Phlagg, and two keepsake boxes, featuring Marinette and Adrian. Guests of Burger King will receive one premium item in each King Jr. Meal purchased while supplies last. Miraculous – Tales of Ladybug and Cat Noir will be featured on packaging, POP, and digital/TV ads.
"Our exclusive and first QSR program with Burger King restaurants worldwide offers a tremendous opportunity for ZAG to further the global awareness for Miraculous – Tales of Ladybug and Cat Noir, and gives our young fans around the globe another chance to engage with the brand as we head into a year of major growth with new products debuting at retail, a new season of the series in production, and the debut of our US$100+ million animated feature," stated Julian Zag.
The 3D-CGI-animated superhero aspirational action-comedy series Miraculous™ – Tales of Ladybug & Cat Noir, created by ZAG and co-produced with ON kids & family,
continues to be everyone's favorite superhero story. The series is ranked by IMDB amongst the Top 10 Best Animated Shows in the last 20 years[1]. Season four of the Miraculous™: Tales of Ladybug & Cat Noir animated TV series started to roll out in over 120 countries across the globe during spring/summer 2021, and ZAG is currently in production on season five of the series. With a massive fan base of young adult "Miraculers," (ages 15-25), Miraculous has become a digital planetary craze with over 29 billion views on YouTube (authorized and user-generated content); and 200 million downloads of the official app. Over 200 million products have been sold during the past four years and retail sales have surpassed US$1B worldwide to date. Miraculous is the winner of 25 awards, including the 2018 Teen Choice Award for Choice Animated Series.