Brand Licensing Europe Announces Theme for 2023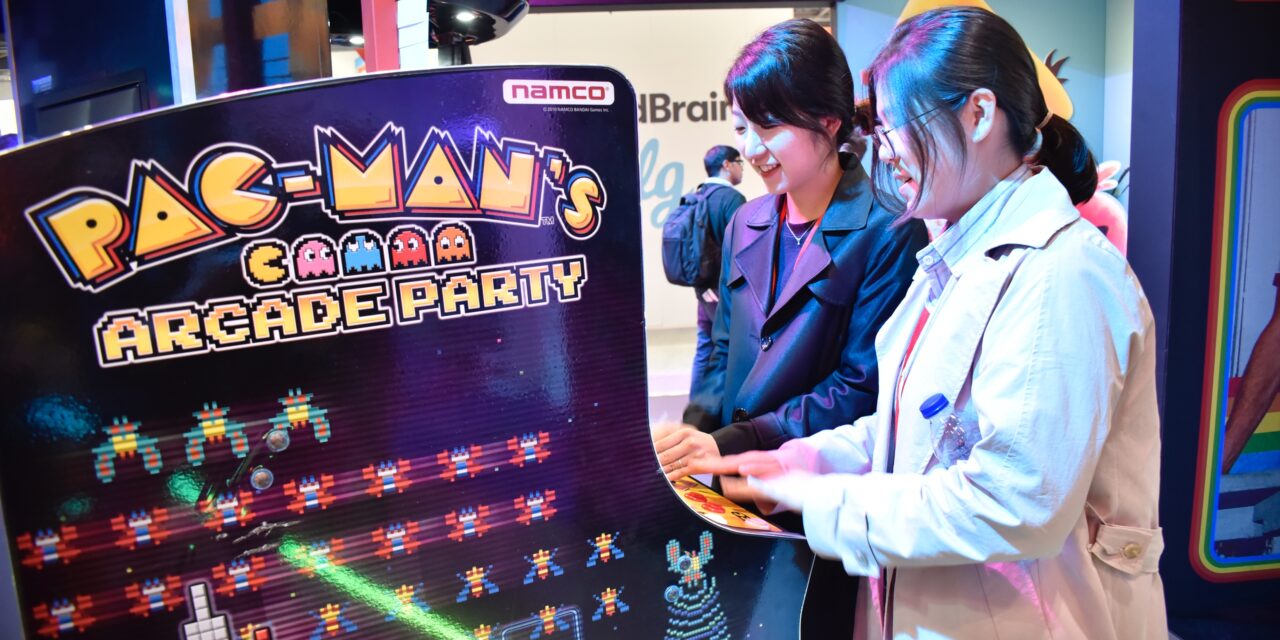 Brand Licensing Europe – Europe's leading event for licensing and brand extension – promises to fully immerse attendees at this year's event thanks to its 2023 theme: Location Based Experiences (LBE).

BLE returns to ExCeL London from Wednesday 4 to Friday 6 October 2023 and visitor registration will open online in June. 140 companies are already confirmed to exhibit including Paramount, Bravado, Jazwares, Capcom, Tour de France, Rights & Brands and MGA Entertainment. Pokémon and Hang 10 will have an increased presence at BLE and Spanish license Stor, BioWorld and The Wombles are exhibiting for the very first time.

LBE comes to BLE following a brilliantly successful outing at Licensing Expo in 2022 with exhibitors throwing their full support behind the theme in Vegas; Hasbro was one exhibitor that created an entire LBE-themed 'Experience' stand, including:
· My Little Pony & Transformers Hotel Collection, Shanghai – the first themed hotel of its kind
· Monopoly Life-sized and Top Hat Restaurant & Bar, London – brilliantly immersive and engaging themed world for visitors
· Nerf Challenge, North America – the ultimate Nerf playground, which toured North America in 2022

At BLE in October, the LBE theme will be woven into the following visitor features with more details to be announced in the coming weeks:

· LBE-focused keynotes on Wednesday 4th and Thursday 5th October

· LBE Pavilion: A Goliath of a stand at 400 sq m (the size of two tennis courts), the LBE Pavilion will house up to eight exhibitors showcasing super immersive and inspiring LBE content that visitors can walk through, around and interact with.
Exhibiting enquiries are welcome from brands and licensees, with tailored packages available for show floor exhibiting and non-exhibiting companies.
· The LBE Stage, spotlighting a series of impactful and engaging, crowd drawing LBE moments throughout BLE's three days.

· LBE-themed show entrances – watch this space!
BLE event director Ella Haynes: "LBE is already a huge market (valued at $3.29 billion in 2022) and is only going to get bigger (30% growth expected by 2030) as it expands into more categories and touches more diverse audiences and the potential for brands to get involved to both drive and benefit from this growth is massive.
"Its success is partly explained by the consumer preferences of new generations – while goods count for 39% of purchases by 21-34-year-olds, experiences count for 59%* – plus a growing desire (partly spurred on by the pandemic) for multi-generational experience sharing and engagement.
"But, also, because LBE is now much more than theme parks. In London alone, we have seen sell-out successes with the likes of Secret Cinema, the immersive Van Gogh and David Hockney exhibitions, Abba Voyage and Monopoly Lifesized.
"Magic Light Pictures first delighted preschoolers on the Gruffalo Trail as long ago as 2010 and many retailers have since enjoyed the benefits of LBE with 'retailtainment', such as Primark's Greggs, Peaky Blinders, Disney and Friends in-store pop-ups and Westfield's Squid Games experience.
"LBE basically exists to make consumers smile and spark a deeper, more immersive and engaging brand connection that leads to loyalty and purchase, so it's a joyous space to be in. Our goal for BLE 2023 is to replicate that joy on the show floor and show retailers, licensees and brands how getting on board can be truly business changing."
* The Journal of Consumer Psychology