Bluey enjoys successful launch in Italy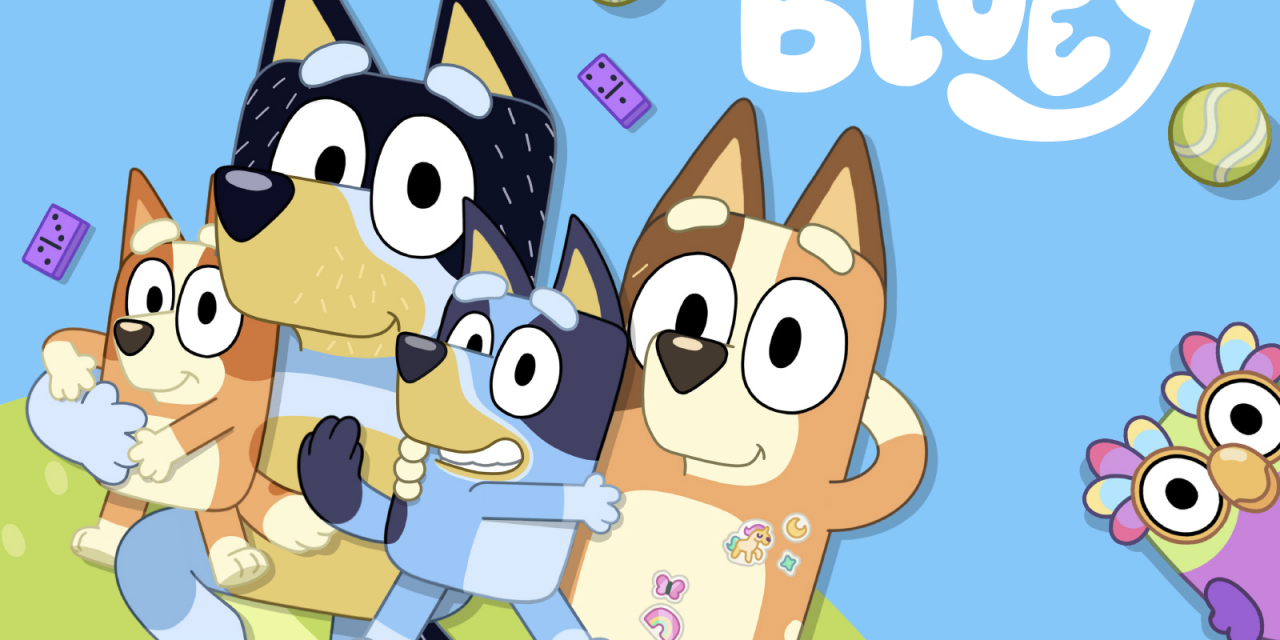 Maurizio Distefano Licensing, agent for Bluey since September 2021, has welcomed the series' recent excellent ratings in Italy.
The loveable Australian dog has gained many Italian fans since her first appearance on Rai Yoyo, the public broadcast service's preschool channel, in December 2021, and the show has established itself as #1 among kids' channels according to the latest (30 January 2022) Auditel ratings for reach – with more than 19,000 watching hours in just one week!
Now Bluey is ready to make the YouTube community fall in love, expanding its global presence with an Italian language channel (joining existing French, Spanish, Danish and English channels who share more than 1.2 million subscribers).
Bluey has a winning combination of simplicity, charm and humour. The series follows the adventures of Bluey, a six-year-old Blue Heeler dog, defined by her inexhaustible vitality, imagination and constant curiosity about the world, all of which are the driving force behind each episode.
Bluey lives in Brisbane, in the Australian region of Queensland, along with her father Bandit, mother Chilli and younger sister Bingo. The Heeler family are joined by family, friends and community (each belonging to different dog breeds) who are drawn into their games and adventures.
Bluey's world is playful and full of joy: could this be the secret ingredient for the success of this award-winning Australian TV series that thrills both young people and grownups?
It's certainly, one of the many, along with its faithful and evocative Australian landscape and the lightness with which its creator, Joe Brumm, brilliantly describes the daily life of the modern family, sharing Bluey and Bingo's learning and growth (as well as their parents') through the dynamics of play and discovery.
Bluey recently hit headlines around the world for an innovative collaboration with Airbnb, which saw the Heeler home faithfully reconstructed in a real-life version in a suburb of Brisbane. The home is available for one lucky family for a weekend stay and will also host online experiences for fans from around the globe.
The show both reflects everyday life and offers escapism and has collected several awards as proof of its success, such as a prestigious International Emmy® Kids Award, the AACTA Award for best children's program in 2020, four Kidscreen Awards in February 2021 and has recently been named as number one New Toy Property in 2021 in the UK by NPD.