MeteoHeroes celebrates Sales in Multiple Territories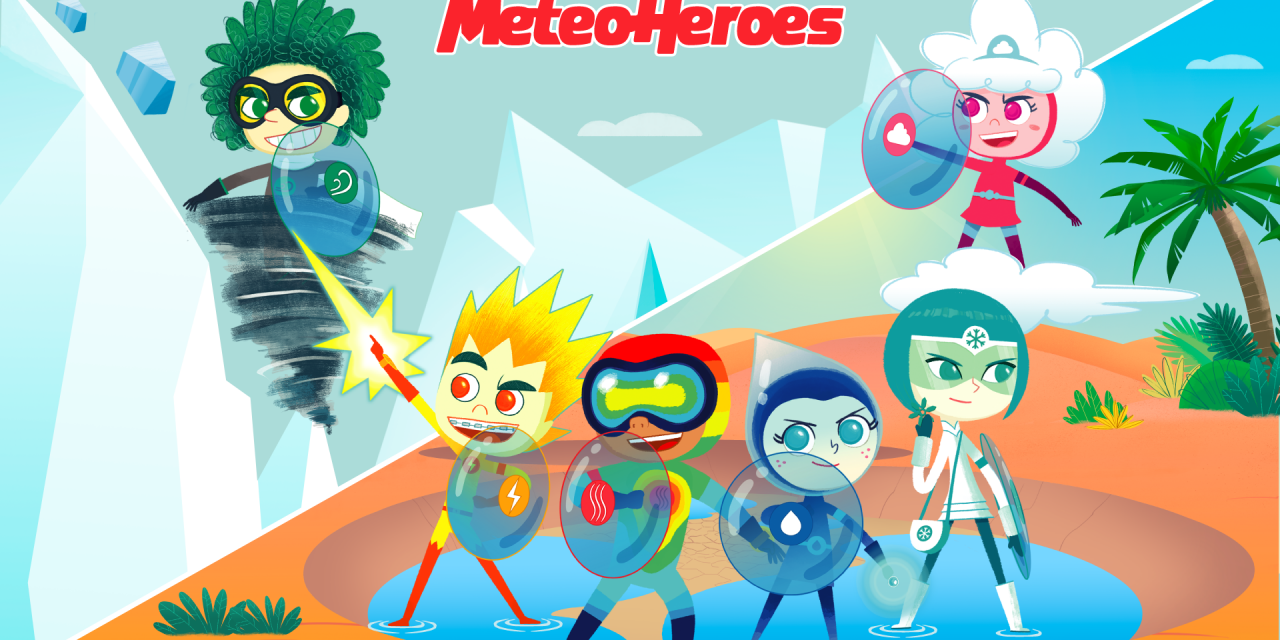 Mondo TV has announced the sale of a new season of its popular environmentally themed kids' adventure-comedy show MeteoHeroes to major broadcasters and partners in France and French-speaking countries, along with Turkey, Singapore and Poland.
Mondo TV has signed an agreement with the Vivendi group-owned, French-speaking pay TV broadcaster CANAL+ to broadcast MeteoHeroes TV movies and Series 2 on its kids' channel Canal+Kids and Piwi+ in both France and French-speaking territories, excluding Canada, starting from April 2022.
A preliminary agreement has also been made to launch MeteoHeroes Series 2 in Turkey on Minika Çoçuk, a free-to-air children's channel that is part of Turkuvaz Media Group. Aimed at a three-to-eight-year-old audience, Minika Çoçuk is one of the most popular channels with Turkish children and families.
In addition, a series of short-format educational clips of MeteoHeroes highlighting environmental issues will launch in Switzerland on Italian-speaking channel RSI La 1 – a free-to-air channel owned by public broadcaster RSI.
Series 1 sales remain strong. Series 1 is set to premiere on Poland's free-to-air channel TVP ABC in July 2022 after a successful launch on Teletoon+ pay tv at the end of 2021. It is also showing on the leading free-to-air, English language TV channel in Singapore, Channel 5, in its Okto children block, with a premiere in February.
Finally, in Italy, where it all began with Cartoonito in 2020, the first 19 episodes have been available on Amazon Prime from 15 January. The remaining episodes will premiere in April and September 2022. The much anticipated new batch of episodes of Series 2 are due to premiere on Cartoonito Italy in April 2022 and, as Earth Day, April 22, 2022, approaches, more partners are to be announced soon! Content in other formats is also proving a hit. Following the great success of the ten-episode podcast which was launched in October 2020, the first episode of the second podcast series was released on 27 January.