SpongeBob: Krusty Cook-Off Heading to the Entire African continent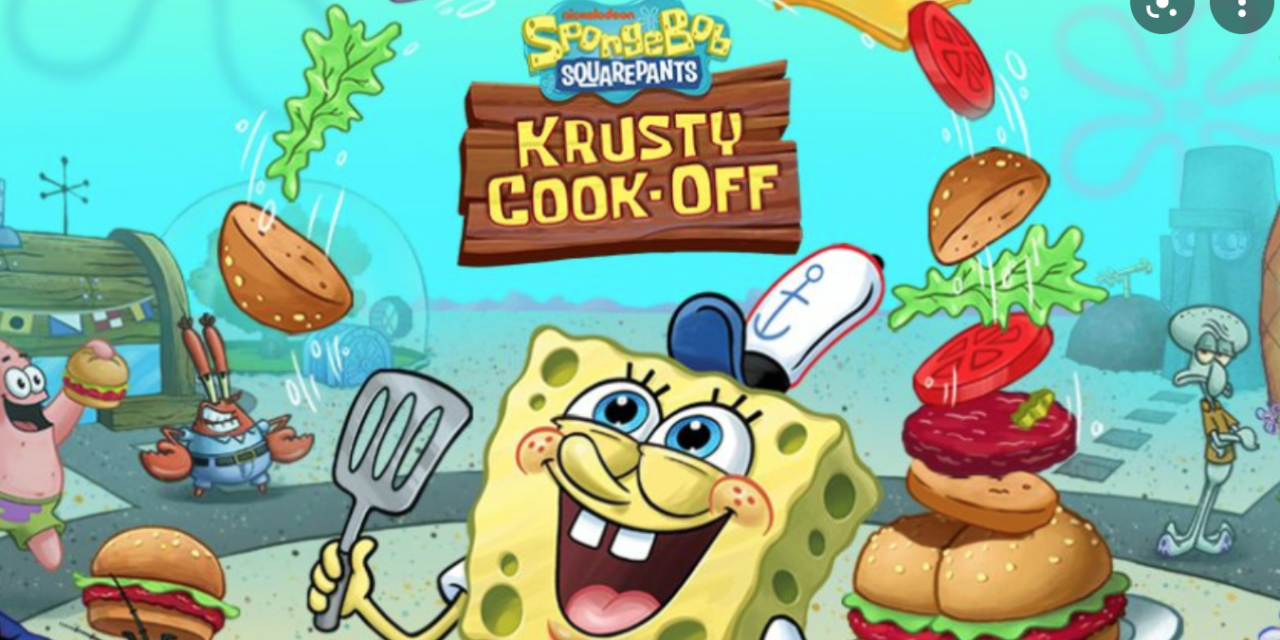 Tilting Point, a leading free-to-play games publisher, and Carry1st, Africa's number one mobile publisher, have partnered to bring the award-winning game, SpongeBob: Krusty Cook-Off, to the entire African continent. The game is available now via Carry1st on iOS and Android.
Africa tops the charts in terms of continents with the most significant download growth, with 4 of the top 6 countries showing fastest download growth globally (Egypt, Nigeria, Kenya, South Africa). In addition, research by data science company Parrot Analytics shows that demand for SpongeBob SquarePants in Africa is enormous; for example, in South Africa, the television program is in higher demand than 97% of all other shows. Carry1st will use its expert knowledge of the market to bring Tilting Point's hit game to an important new audience.
SpongeBob: Krusty Cook-Off saw immediate success upon its announcement in August of 2019; more than 17 million players pre-registered before the launch of the game, the strongest pre-registration performance of any Nickelodeon game ever. At launch, it was one of the top 10 most downloaded games on iOS in 97 countries, and 79 countries on Google Play. Furthermore, it reached the top 100 grossing in 66 countries on iOS and eight countries on Google Play. In its first week alone, SpongeBob: Krusty Cook-Off reached over 2.2 million daily active users, and since launch the game has surpassed 44 million downloads. The game was the recipient of the Players' Choice award at the 2021 Mobile Games Awards. The game is continuing to enter new markets and recently announced that it will be published in mainland China.
"We are committed to being a world leader in mobile publishing, so extending our games to Africa and making them accessible to up to 1.2 billion people in all 54 African countries is a big step and really meaningful to us." said Tilting Point Co-CEO and president Samir Agili. "Carry1st has uniquely created a publishing platform to unite the entire continent in a way like never before; we look forward to working with them on SpongeBob: Krusty Cook-Off and exploring other future growth opportunities in Africa for our roster of games."
Tilting Point helps developers power up their existing games by introducing them to its Progressive Publishing Platform, offering amplifiers such as ASO, ad monetization, new platforms, UA funding and IP integration; a deeper partnership may lead to co-development of games or M&A. Committed to helping power up games worldwide, the company has a network of studios around the globe in Kyiv, Seoul, Russia, Barcelona, San Diego, Boston, New York City and a new office opening in Miami. Tilting Point recently raised $235 million in its first ever equity funding, which will be used to accelerate its progressive publishing model by signing more developers in live publishing, co-developing more titles, acquiring more studios and partnering with developers on top IP launches. Tilting Point was recognized as one of the top mobile game makers in the world by PocketGamer.biz in both 2020 and 2021.
"We're pleased to partner with a world-class firm in Tilting Point, to bring SpongeBob: Krusty Cook-Off to a huge audience in Africa with over 1.1 billion Millennials and Gen Zers," said Carry1st Co-Founder and CEO Cordel Robbin-Coker. "SpongeBob SquarePants is one of the most popular shows in the African continent and we can't wait to share the game with its many fans. We look forward to connecting our users with even more titles and iconic franchises in the future."
Carry1st brings mobile experiences to the African continent, enabling global gaming companies to unlock previously untapped markets. The company provides a full-stack publishing solution powered by its proprietary local payments platform, Pay1st. Recently Carry1st raised over $6M in funding  from a range of gaming and fintech investors, including Riot Games.
SpongeBob: Krusty Cook-Off is available on mobile for iOS and Android. It is also available on the Nintendo Switch for $14.99 in the United States, Canada, Mexico and Brazil; the game will also be available in Asia and Europe in the coming weeks. PC players can also enjoy the game on the Microsoft Store.