The London Studio celebrates the Coronation (and another big event)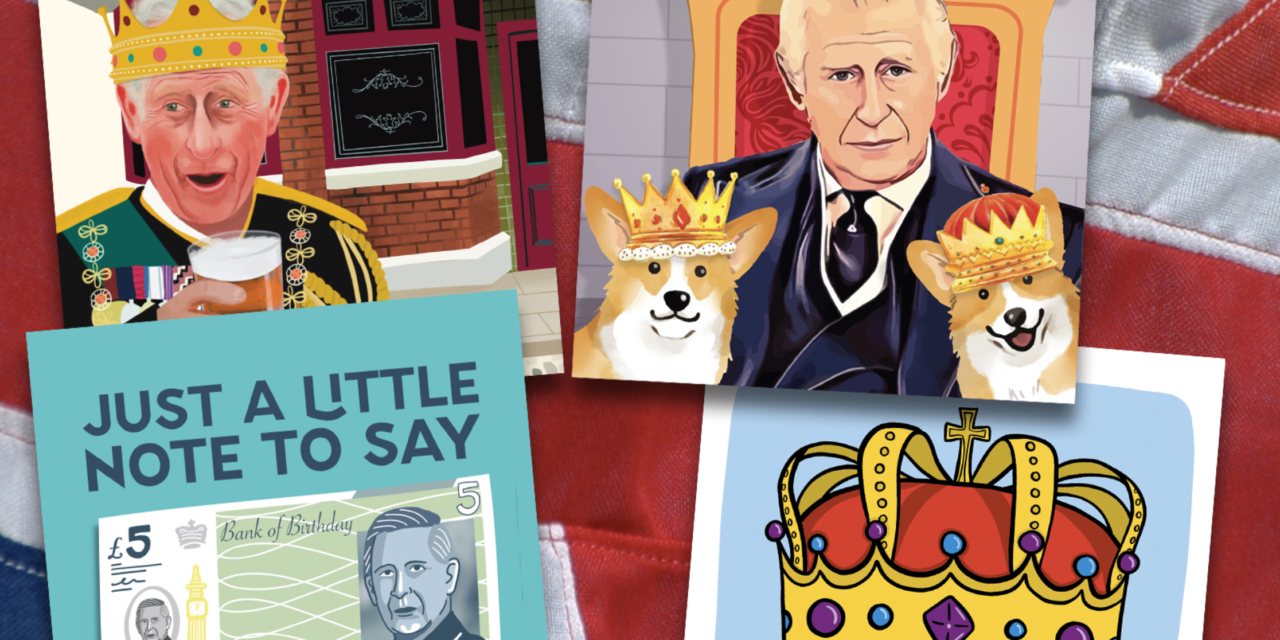 Art licensing and design company The London Studio has responded with its signature wit and style to two of the biggest news stories of the year: the Coronation of King Charles III and the (slightly less formal) arraignment of Donald Trump, for both of which it has produced and licensed new card designs.
With the Kings' Coronation only days away, The London Studio's in-house team of artists and the independent artists The London Studio represents have combined their exceptional skills to tap into the festive spirit. The result is some impressive, and very humorous, designs for birthday cards that will be popular with both royalists and republicans. Even His Majesty might approve!Two London Studio licensees certainly do. On-line greetings and personalised cards specialists Moonpig and Funky Pigeon will be bringing the designs to their online stores.
On a less ceremonial note, The London Studio Artists are also building on their great success with a variety of timely political cards featuring UK politicians – but this time turning their gaze across the Atlantic with designs commenting on former President Trump's recent arraignment. The designs aim to appeal to those who are, perhaps, slightly sceptical of the former president's bona fides; they also tap into the Republican Party frontrunner's inability to shun the spotlight. The first London Studio licensee to bring these designs to its cards is Funky Pigeon.
The London Studio and its licensees are looking forward to another positive media response for these highly topical cards following recent PR wins for humorous cards featuring, among others, Prince Harry and Miley Cyrus, which enjoyed coverage in such major publications as Cosmopolitan, The Express, The Mirror, Hello! and The Independent.
Founder and director of The London Studio, Soula Zavacopoulos, says: "We pride ourselves on our quick response to events but also on our continuing commitment to quality. The result has been two sets of cards that we feel are timely, striking and very, very funny. Our thanks, as ever, to Funky Pigeon and Moonpig for bringing our work to their vast customer base."
Awareness of The London Studio and its work for both its own brands and brands that it represents is growing fast. Its success in greeting cards and gifts now extends to a fast-growing list of international retailers and licensed publishers. It has also launched a number of specially created lifestyle brands appropriate for apparel, gifts, homeware, stationery and more.
The London Studio also recently won an award in the Leading Provider of Cards & Gifts category at the SME News seventh annual UK Enterprise Awards. In addition, Fine Moments and Mossy Blue Paper, two admired US greeting card designers and publishers represented by The London Studio, have received seven nominations at the Louies – the prestigious awards given by the International Greeting Card Awards Competition.