Blinky Bill partners with Caprice Australia and Cotton Australia for an extensive BIG W Range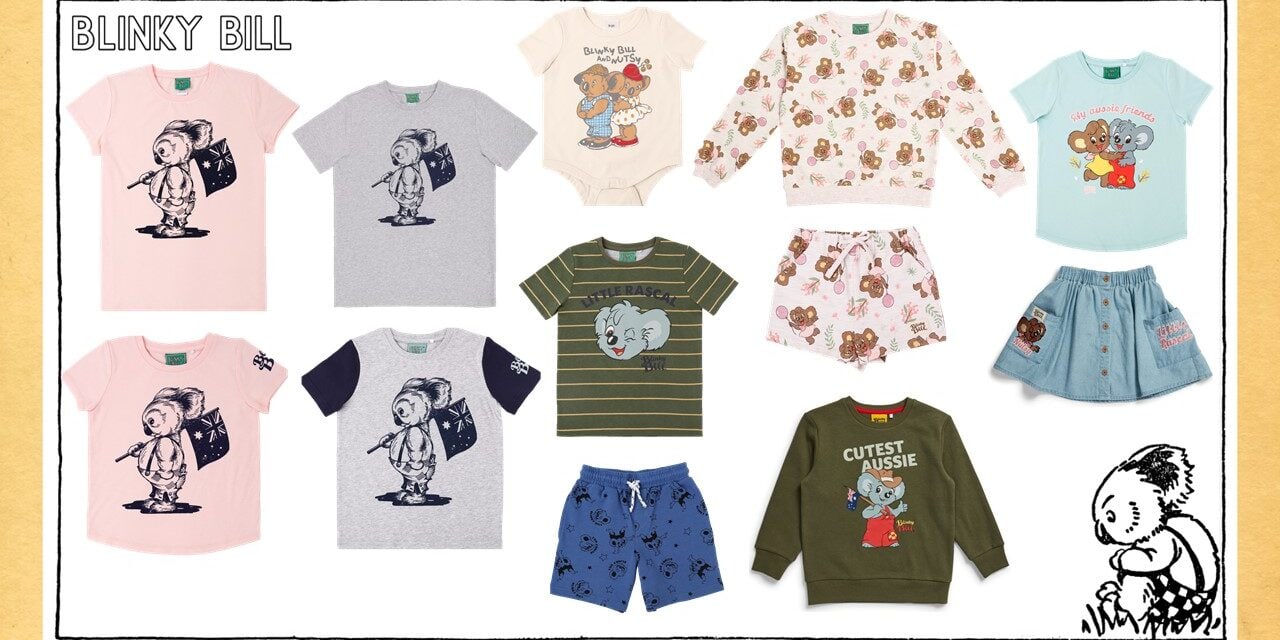 Koala, Blinky Bill, has partnered with Caprice Australia and Cotton Australia for an extensive BIG W summer range for infants, kids, mums and dads. 
Now available in-store and online, the branded range includes sleepwear for both infants and kids as well as an adorable selection of outerwear pieces for boys and girls including t-shirts, shorts and skirts.
The first ever range for BIG W also includes a Blinky Bill t-shirt for mum and one for dad that both match pieces in the kids outerwear range – perfect for those matching mini-me moments.
The deal was brokered by Blinky Bill's licensing agency, Merchantwise Licensing and the range was designed and developed by Caprice Australia for BIG W.
Made from Australian cotton and grown by farmers who care for the natural environment and produce the world's strongest, cleanest cotton fibres. Soft to touch, this natural Australian cotton is gentle on skin and the environment.
Buying Australian cotton products helps support these farmers and their rural communities – what can be more Aussie than that!
"As one of Australia's most-loved local brands, Blinky Bill continues to be popular with the young and old, mums and dads and of course, kids. This partnership with Cotton Australia is absolutely perfect for the Blinky Bill brand – Blinky Bill is synonymous with the Australian bush and the use of Australian cotton in these products goes to ensuring the support of Australian farmers in regional areas across the country. We are sure it is going to be an incredible retail success," said Merchantwise Licensing General Manager, Kerryn McCormack.