BabyBrand x Smiley 2022 winners announced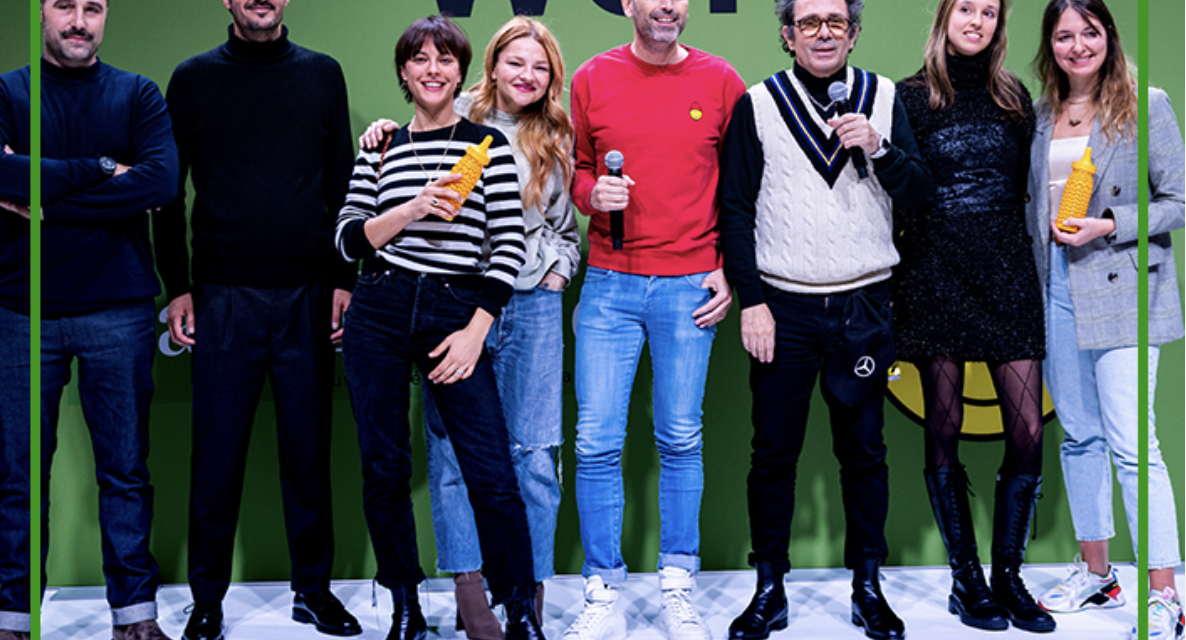 Under the Presidency of SMILEY, the brand ambassador for positivity and launching a new initiative Future Positive to support brands who are developing sustainable products; the Concours BaByBrand #2022 Jury, led by Publicist Gérald Cohen surrounded by 6 professionals, awarded the winners of BabyBrand 2022 at IMPACT/WHO'S NEXT Trade Show.
Born from the Smiley Original Brand, Future Positive is our bold, long-term commitment to building a sustainable future for all. We want to take-action because making a change is essential for a better tomorrow. Our Future Positive® products are made with responsibly sourced materials that reduce harmful impacts on the natural environment. We are grounded in optimism, remaining hopeful that with every positive step whether big or small, together we will impact change and our Future will be Positive.
The BaByBrand #2022 Trophies, designed by ora-ïto, were presented to the young sustainable winning brands THE ETHIQUETTE & CONFITURE PARISIENNE.
The Jury of 6 professionals and its President offer the winners of BaByBrand Fashion & BaByBrand Food Concours two Prizes worth € 100,000 each, in the form of services, to better succeed in their entrepreneurial adventure
SMILEY, represented by its CEO Nicolas Loufrani
> offers the two winners of the Concours BaByBrand Fashion & BaByBrand Food, an access to the intellectual property license of the Smiley brand with the 12% license fee waived for one year, worth € 50,000;
> they will be part of the Smiley Family and will participate in the Future Positive Campaign which includes a series of marketing activations, promotions, etc…;
> the two winning brands will also be offered a Boots at the "Who's Next" Impact Fair in September 2023 sponsored by Smiley's Future Positive