Asembl Brokers Bundaberg Rum and Doctor Proctor's Beef Jerky deal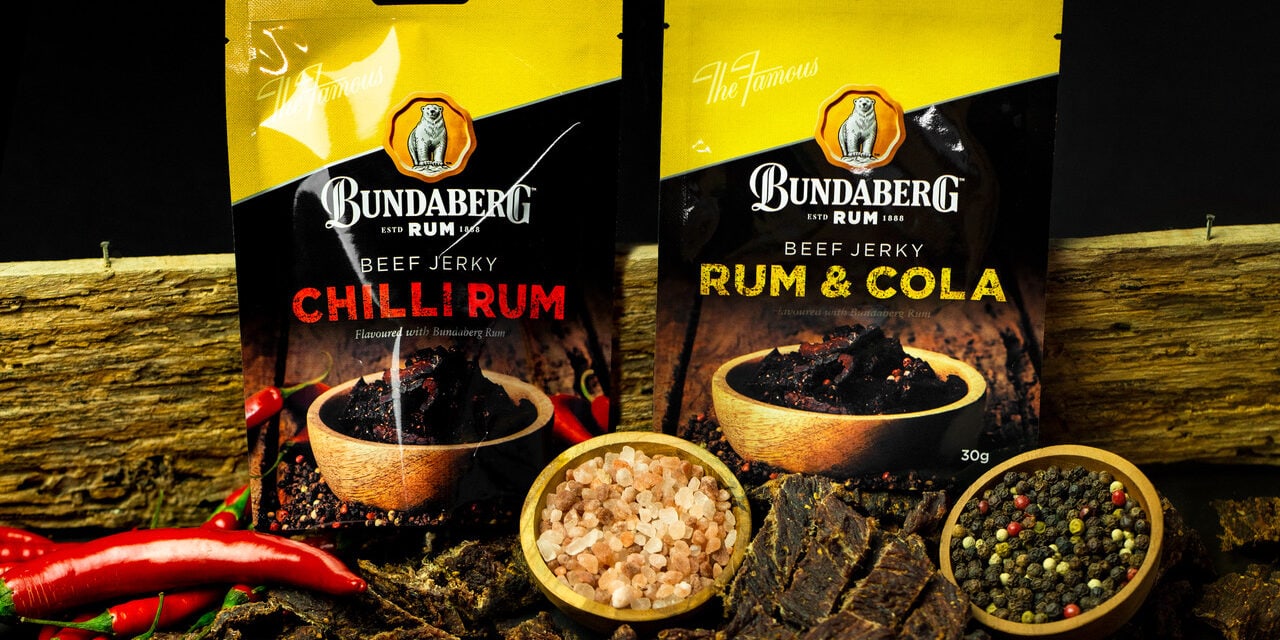 ASEMBL BROKERS DEAL FOR A PERFECT PAIRING BETWEEN BUNDABERG RUM AND DOCTOR PROCTOR'S BEEF JERKY
Australian fashion, lifestyle & FMCG licensed brand extension agency, Asembl has brought together Diageo's Bundaberg Rum and Doctor Proctor's for a deliciously satisfying Bundaberg Rum flavoured beef jerky range.  
Available in two flavours Rum & Cola and Chilli Rum, Doctor Proctor's has crafted two seriously delicious Bundaberg Rum flavoured beef jerky products. The perfect pairing of premium Australian beef and Australia's number one rum, air dried to perfection, spiced and marinated with the distinctive flavours of molasses and cola.
"We are pleased to be bringing Bundaberg Rum and Doctor Proctor's together for the perfect snack on the go.  This latest partnership for Bundaberg Rum reinforces the breadth and strength of the brand in Australia and the incredible licensing opportunities which we will continue to seek out ensured to satisfy the hunger and demand of fans of Australia's number one rum brand," said Asembl Managing Director, Justin Watson.
"This beef jerky range with Bundaberg Rum was created with lovers of a good time in mind. Made with 100% Australian grass-fed beef, it is a low energy snack packed full of natural protein. I am really proud of this collaboration with Diageo as it is something I have been incredibly passionate about from the get-go and knew it would be a success with retailers and also via our e-commerce store – it truly is a snack that all Australians will enjoy," said Managing Director of Doctor Proctor's Beef Jerky, Dave Proctor.