Animation Little Tiaras from Russia Promotes Racial Diversity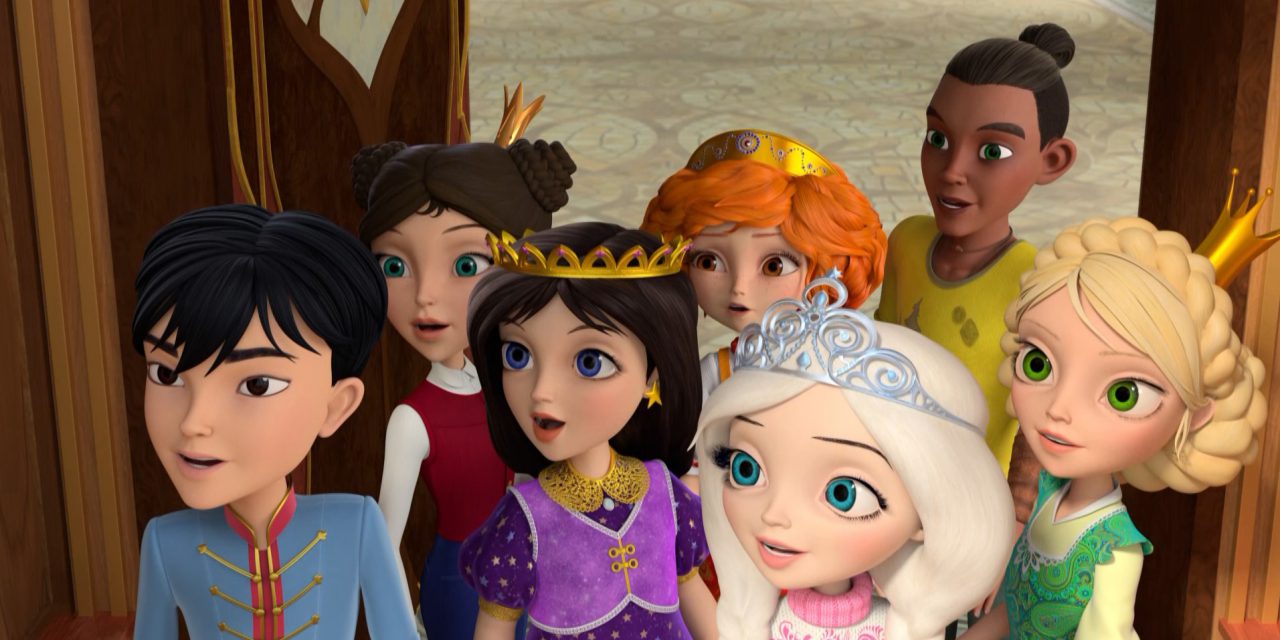 Little Tiaras, the animated series produced by Melnitsa Animation Studio, owned and managed by CTC Media and CTB Film, introduced two more exciting characters in the end of Season 2. Little Tiaras welcomed two boys – Li Van and Da Vasko to their school of Magic in Wondermont. This makes the series the first animated series in Russia presenting racial diversity of the leading characters (Da Vasko is black and Li Van is Asian).
Ksenia Gordienko, Director of animation department, CTC Media: "No doubt that there's an evident lack of authentic characters representing diverse perspectives in children's media. We're thrilled that Little Tiaras will become one of the series that will help create a more diverse on-screen landscape that will let little kids see how diverse our world is. We're very proud to be a first animated series in Russia with racial and gender diverse main characters."
CTC Media intends to increase the international sales of the project to follow the immense success of their hit series KID-E-CATS (156×5'), aimed at preschoolers.
APC Kids, the children's entertainment division of leading co-production and distribution company APC Studios, is on board to distribute 3D animated series Little Tiaras Season 3 (26 new episodes to be added to the 52 of Season 1 & 2 also sold by APC Kids). APC holds global rights outside of Russia, CIS and mainland China to the show. The exclusive free-to-air rights for season one and two have been picked up by Noga for The Children Channel in Israel, TVP for TVP ABC in Poland and All Media for Kanals 2 in Latvia.
Lionel Marty, Managing Director of APC Kids says: "Little Tiaras' spirit of magic and friendship will charm children across the globe. We're excited to be continuing our collaboration with CTC Media on the third season of this enchanting animation and can't wait for audiences to discover the exciting new characters: two boys arriving in Wondermont!"
CTC Media signed a distribution agreement with Beijing Joy Culture Media appointing the company to be the exclusive distributor of TV, digital and licensing rights of Little Tiaras in Mainland China. Little Tiaras will be available in Chinese language starting this summer on major local VOD platforms – Tencent and IQiYi – as well on many others. 
Li Yan, Founder and CEO, Beijing Joy Culture Media: "We expect Little Tiaras becomes a very popular IP in China in the next 3 years. I believe Chinese girls will become big fans of Little Tiaras, they will learn to empower, discover and grown themselves together with five little princesses."
Little Tiaras, which is produced by Melnitsa Animation Studio and owned by CTC Media and CTB Film Company, stars five Princesses – Rooney, The Rusty Haired Princess; Lisa, The Frog Princess; Daria, The Never-A-Laugh Princess; Helen, The Fair Princess; and Dorma, the Sleeping Princess. They arrive from faraway lands to study wizardry on a mysterious island of Wondermont. Two boy characters – Li Van and Vasko, join them in the end of Season 2. Adventures, secrets and dangers await them on their way to learning the wisdom of magic taught by a great wizard known only as The Immortal.