Rocket expands Fuzzballs programme with new licensees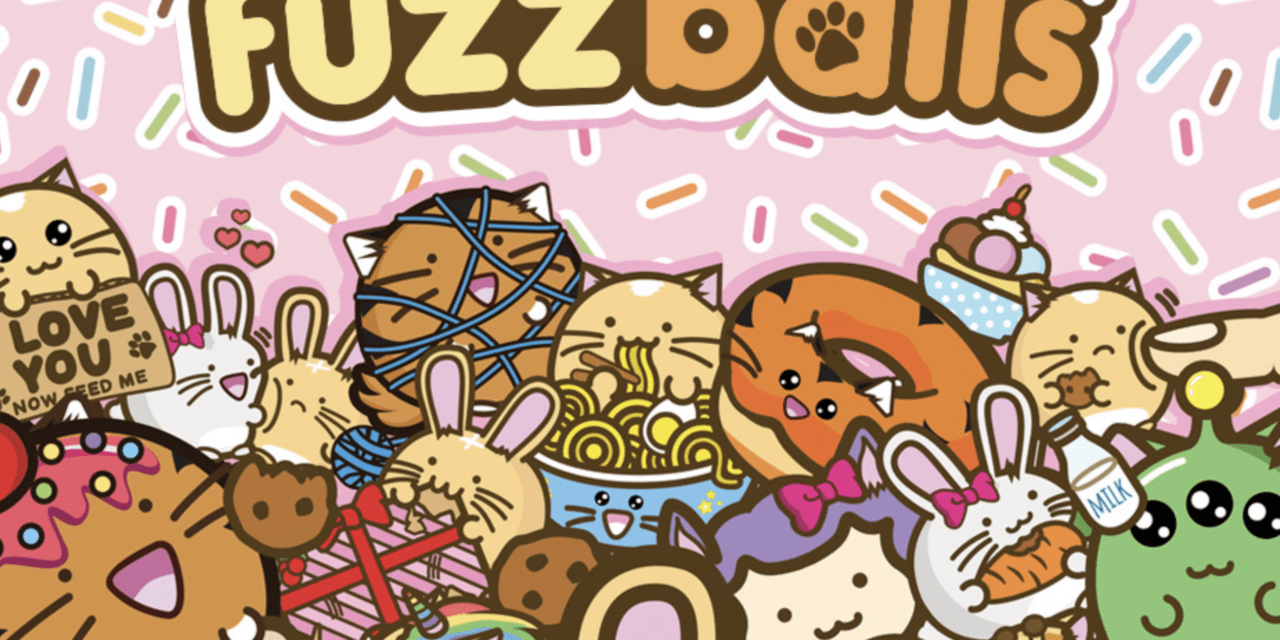 Rocket Licensing, which represents the popular Fuzzballs property, is building on the successful consumer products offering for the award-winning property and has announced the addition of a number of new partners to a fast-growing licensing campaign.
An extraordinary one billion stickers used on social media underlines the reach of the brand that began life as a Tumblr web comic and then took off at an unstoppable pace. Being a social media sensation, the characters adorable personality and following modern trends has kept fans clamouring for more. The funny, appealing stories of the group of exceptionally cute (kawaii) characters, staring an adorable cat named Whisky, Timmy the silly Tiger, Ollie the mischievous bunny, and a host of friends looking out for adventure, friendship and treats quickly grew in popularity – inspiring a major licensing push.
Our raft of new licensees include; Kap Toys (plush & squishes), Brain Box Candy (social stationery and gifts) and VNR Trading (pop culture confectionery and drinks). These names have joined a UK licensee list that already includes Indiego, with entertainment distribution for t-shirts, sweatshirts and hoodies, Pyramid International for wall art, stationery and gifting, and Pinfinity for augmented reality collectible pins.
Fuzzballs is enjoying great success at retail especially with HMV, which first stocked product last summer and positions the brand front and centre of its new stores. Fuzzballs also features in Forbidden Planet's stores and website, with over 30 SKUs including keychains, badges, travel card holders, mugs and more. Scribbler features the brand prominently online and in-store, and Hot Topic launched an online range in January this year. This has now grown to 184 SKUs. Meanwhile the brand also has its own ecommerce site – www.fuzzballs.co.uk – which has enjoyed huge year-on-year sales growth since 2020.
The values of the Fuzzballs brand, including inclusivity, Fun, Humour, adventure, perseverance, energetic, and relatable, have captured the imagination of fans throughout the world, with a vast core audience consisting of teenage and student girls, millennials, gift buyers of all ages and pop culture followers.
Each Fuzzball has their own unique personality and backstory that not only helps in the world building but is highly relatable to consumers and a key factor in their love of the brand.
The success of this highly relatable brand is also down to its relevance to organic brand growth through social media. Fans share, like, comment and engage with the brand with their friends online. They also love the characters and love buying Fuzzballs products. This is reflected in the brand's presence in non-digital media too: the property has been featured in UK pop culture and anime magazine, Neo, multiple times the past year as well as a number of other publications. The brand also draws huge crowds at Comic Con and other influenceable pop culture conventions thanks to constantly keeping up with the latest pop culture trends.