70% Surge in Royal-Themed UK Businesses in Run-up to Jubilee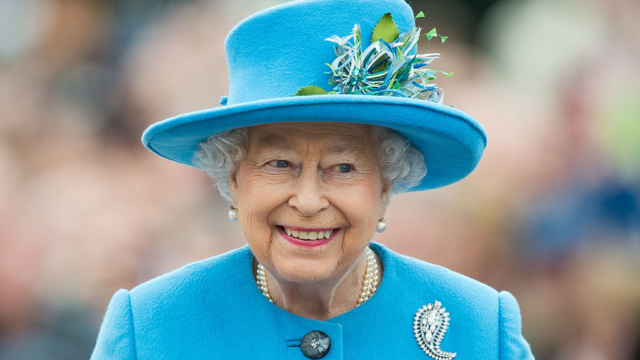 To mark the Platinum Jubilee weekend, small business insurance provider, Simply Business, has revealed a staggering 70% increase in small businesses with royal-themed names over the past three years. 
This week, small businesses up and down the country will be preparing for a bumper bank holiday weekend. The additional holiday comes at a pivotal moment for small business owners, providing a much-needed economic boost to hospitality, retail and leisure, after a couple of challenging years.
With celebrations happening nationwide, retailers and hospitality businesses can hope to benefit from the long weekend. In 2012, the Queen's Diamond Jubilee contributed a huge footfall surge of 8.6% (week-on-week), and a recent prediction suggests pubs and shops could bring in a huge £1billion to £2billion in sales.*
According to further analysis by Simply Business, the most popular royal-related words used to name independent businesses across the UK. Topping this list is 'Queen', followed by 'Royal', 'Crown' and 'Princess' – fitting for the grand celebrations.
The top royal-related words used in small business names:
Queen
Royal
Crown
Princess
Regal
It has also been revealed East Anglia is the most 'patriotic', hosting the highest number of small businesses with royal-related names, at well over a tenth of the total. This is closely followed by North West England and North East England.
National share of royal-themed business names:
East Anglia (14.7%)
North West England (13.7%) 
North East England (13.2%) 
The Midlands (12.5%)
South East England (11.4%) 
South Central England (9%)
London (8%) 
South West England (7%) 
Wales (5.1%) 
Scotland (4.9%) 
To celebrate the wit, creativity, and humour of the nation's small business owners, Simply Business is now looking to crown one standout business with the title of 'Britain's Best Small Business Name' with the winner receiving £2,500 to help grow their business. To vote for the funniest business name in business, head here.
Alan Thomas, CEO at Simply Business, commented: "This year's additional bank holiday comes at a pivotal moment. Independent retail, hospitality and leisure businesses have been disproportionately affected by Covid-19, losing a staggering £40,000 each on average due to the pandemic – almost double the £22,000 average losses reported by UK small businesses.
"With almost six million UK SMEs, contributing trillions of pounds a year in turnover, it is vital to the country's economic recovery that they bounce back. This bank holiday could provide a substantial boost to small business owners across retail, hospitality and leisure, at a time when it's needed most.
"We're incredibly proud to provide tailored insurance to over 800,000 creative and diverse small businesses and want to celebrate the wittiest and best names in the UK. It's incredible the impact a business name can have on your business – one in three consumers say they're more likely to shop at a business if it has a witty name. That's why we're on a search for Britain's Best Small Business Name, with the winner receiving £2,500 to support their journey."