Difuzed Kicks off JimmyPaul X Winx Club collaboration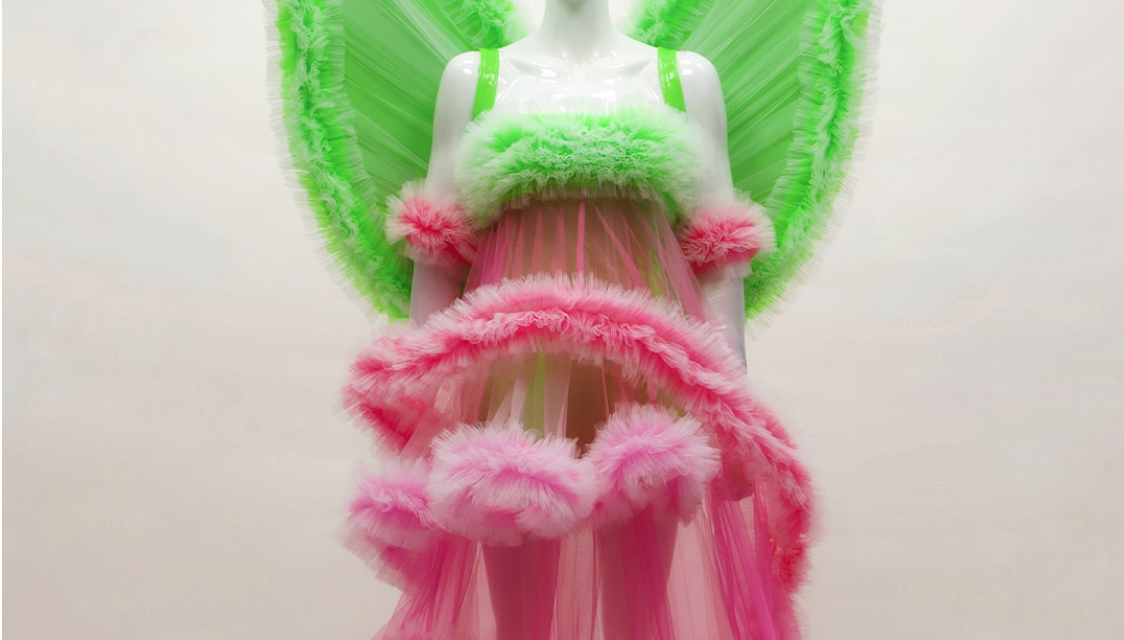 Everyone deserves a sprinkle of magic and enchantment in their lives! Recognizing this universal appeal, designer JimmyPaul and Rainbow have announced a collaboration to unveil a dazzling apparel collection dedicated to Winx enthusiasts globally. Merging fashion flair with magical allure, together JimmyPaul and Winx Club will translate their fashion pizazz and magical powers into a color bursting collection, with an iconic showstopper making its debut at BLE London: a custom-made, one of-a-kind, enchanting dress to celebrate everyone's famous fairies' 20th birthday in 2024.
Winx Club follows the adventures of six fairies: Bloom, Stella, Flora, Aisha, Tecna and Musa. Together they share their daily life in Magix among lessons, romances, friendships all while transforming info super-heroines, ready to defeat evil. The collaboration kicks off with a hero piece: a neon green and hyper pink ruffle studded dress. The design is inspired by Flora, one of the Winx famous fairies. "And also, my personal favorite", adds JimmyPaul. "This fairy is known for her magic and potions that incorporates the power of nature in a technicolor way. All the ingredients for a collection that will delight and enchant Winx fans everywhere."
Fashion for fans – Let's turn it up
The power and beauty of nature and the airy magic of the Winx animated characters served as the inspiration for JimmyPaul's design. "This dress captures the essence of Flora's Charmix transformation filled with color pops, gradients, and supernatural power – yes, every Winx devotee will recognize it instantly. And of course, a magnificent set of wings complementing the design!". Bloom, Flora, Stella and the rest of the fairies will inspire an apparel collection that will mesmerize fans. The upcoming JimmyPaul x Winx Collection, brokered by Difuzed and CWA, debuts in Q3 2024 at mid-tier to high-end fashion stores and retailers across Europe and the U.S.

Spotlight at BLE London:
The coveted JimmyPaul X Winx Club dress is poised to be a centerpiece at the Brand Licensing Europe (BLE) 2023 event, scheduled from Wednesday 4th to Friday 6th October in London at Difuzed's booth D131. The upcoming collection capture with the magic and girl empowerment of the iconic, worldly popular animated show.