The Incredible Rise of Location-Based Experiences &The Tangible Benefits to Business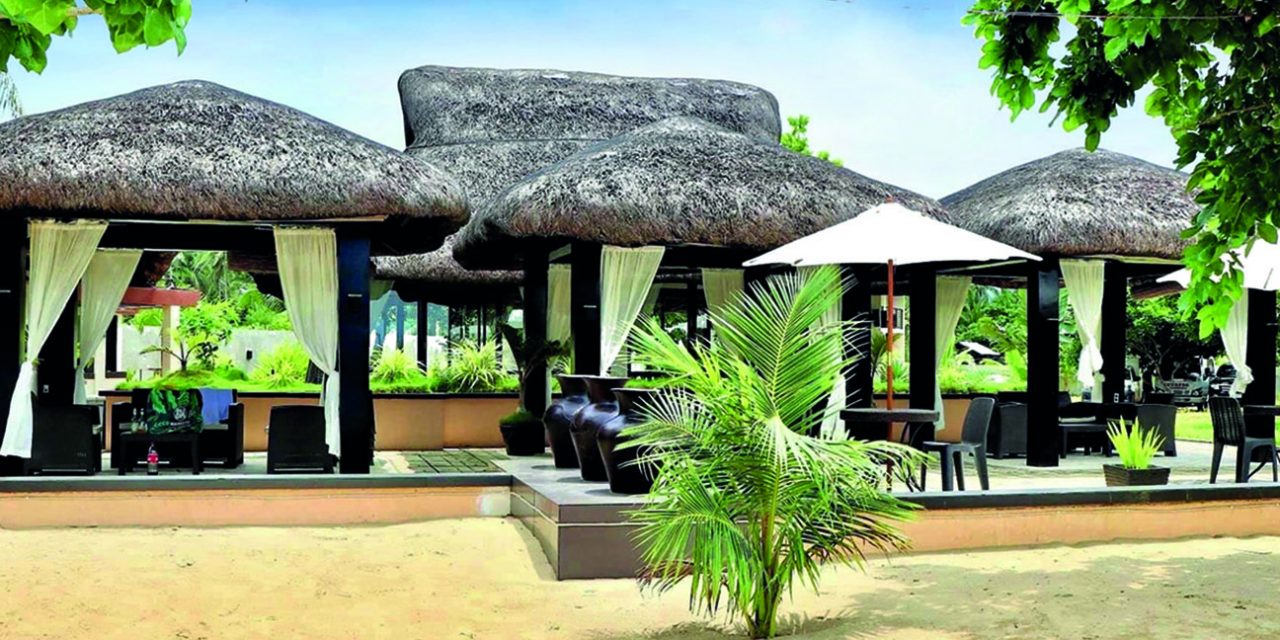 Location-based entertainment (LBE) experiences offer the ultimate immersion in favourite brands and characters. This vast slice of the industry is growing exponentially, from theme parks, to branded escape rooms, VR, AR, to installations at retail destinations. Consumers, having been isolated from many events for the last two years, are raring to go, and the traditional retail experience or the odd piece of branding in a simulator just isn't cutting it for many anymore.
It is fascinating to see how brands extend into live experiences. From the Bluey-themed house operated by Airbnb for holidays rentals, to the Star Wars hotel at Walt Disney World, complete with characters and challenges, to the Peaky Blinders' 360-degree theatre show; the Gregg's capsule and eatery in Primark stores; to the Bing-themed bedrooms coming to CBeebies Land Hotel at Alton Towers Resort; location-based entertainment is also the main them at this year's upcoming Licensing Expo in Las Vegas, where SVP Anna Knight told Total Licensing that visitors have a lot to look forward to and learn about.
The Journal of Consumer Psychology ran a recent study that concluded that in the types of purchases 21-34 year-olds are making, goods count for 39% whereas experiences come in at 59%. The sharing and engagement in experiences is becoming an increasingly crucial factor for parents and children.
The benefits of the immersive experience, it seems, are endless.
Howard Robinson, creator of the wildly successful Selfies, has fully embraced the location-based side of business and has created an entire hotel in the Philippines where fans can fully immerse themselves in the world of Selfies.
"One day I was walking around the rim of a huge crater in Uganda, seemingly miles from civilization when three young girls came out of nowhere asking for a Selfie with me," Howard states. "I was quite taken aback when out popped a camera phone and the posing began, whatever next, the animals will be wanting a Selfie I thought, and so the idea for my Selfies concept began and within a couple of years was a winner in the Independent Toy Awards and a twice nominated finalist in the LIMA International Licensing Awards in Vegas and continues to grow with currently 128 licensing partners worldwide.
"This obviously created quite a royalty stream and so the next decision was how best to use this. I looked at taking on staff, promotions and having large booths at the Licensing shows but decided I have more than enough work and I want to remain creative and so could just create a monster that needs constant feeding.
"I was just starting to branch out into Asia and so it seemed an obvious choice to look at opportunities. My wife Loreta from the Philippines owned a piece of land with a beach front and so the idea of a beach resort came to life. It all happened very quickly, late December I started designing the layout, the buildings and the style I was looking for; fresh, simple lines and modern with marble floors and walk in showers, something that would stand out in the area. By mid January we had employed 80 workers for construction. Up at 3am on my iPad as my site manager in the Philippines visited stores with a camera phone so I could choose the materials, it was not the easiest design process. Each room would have a subtle selfie theme and selfie photo opportunities would be added into the public areas and gardens. I brought in thousands of trees, shrubs and flowering plants to create tropical gardens and attract some of the amazing birdlife into the area.
"The first phase is complete with a hotel, executive rooms on the beach, a large function room with bar & restaurant to cater for up to 300 people, a conference room and modern cabanas along the beach front and a Selfie Gift shop. We were amazed to receive the Elite Business and Leadership Award for the Best Beach Front Resort in our first year. It has been a challenge to train staff and so I recently brought in a manager from a 5 star private island resort for some expert training and our new chef is amazing. Selfie Beach has quickly established itself as a leading venue and we have mayors and senators as regular guests and have hosted some truly spectacular events from weddings, government meetings, teacher training, fire service team building, a conference for 130 priests, beauty pageants and birthday parties. This past week the whole resort was booked by a leading candidate for the Philippine presidency with their entourage.
"I was conscious from the start that this had to be an asset for the whole community and so we try to employ local workers and to source products locally. To help establish the Selfie name we created the Capalonga Selfies basketball team enlisting some of the local teenagers who really made the most of the opportunity, not losing a single game and winning the championship two years in a row. At one point I even sponsored a police team, the Selfie Cops. As we became more established it has been heart-warming to help the community in many ways including a Christmas party for the local disabled school, and a cooked Christmas day dinner for 100 of the less fortunate families. As the covid situation hit along with a very damaging typhoon our staff have gone out into the community and delivered regular food parcels to 300 of the local families. We teamed up with Jollibee, one of the largest fast food chains in 2020 to hold a day of fun at Selfie Beach for 150 of the local schoolchildren, they all received a boxed hot meal and a show from the characters Jollibee and Hetty, the children went wild and even the parents were in tears of joy as they had never seen anything like this before. They all went home with a pouch containing everything they would need for a full school term.
"The Selfie Beach Resort project has been rewarding in so many ways and is constantly changing lives, it is now firmly established and respected far and wide and one more benefit is that the largest chain of stores in the Philippines the S&M Malls are now stocking Selfie products. A most successful campaign I would say."
Another company that has been trailblazing in the LBE sector is Magic Light Pictures.
Magic Light's first foray into the experiential sector came back in 2010 with the very first Gruffalo carving trail at Thorndon Country Park in Essex, inspired by the idea that finding a life-size Gruffalo in a forest was a way to connect fans with the character beyond the picture book and animated special.
This idea of connecting in the physical space and of making memories with families has been key to the success of their brand extension programme, and their immersive experiential activity offering has grown rapidly as a result. Now a number of extensions to existing experiences plus some exciting new additions opening up around the country look set to make 2022 a particularly strong year for location-based events.
A now long-standing partnership with Forestry England launched as part of the Gruffalo's 15th anniversary celebrations in 2014, which features self-led activity trails at sites across England featuring a different brand each year. The family trails receive over 2 million visitors annually, and an impressive 93% of people who visited their Gruffalo trail either loved or liked it. 2022 brings the animated star of last Christmas, Superworm, to 26 sites nationwide, encouraging children to become superheroes of the forest themselves. Forestry England also hosts a number of permanent Gruffalo sculpture trails, and Gruffalo themed orienteering trails, which act as an introduction to the hobby for young forest adventurers.
The success of these trails led to another fabulously fruitful partnership, this time with Merlin Entertainments. Magic Light launched their first theme park attraction, The Gruffalo River Ride Adventure, at Chessington World of Adventures Resort in 2017 and it remains one of the resort's premier attractions – loved or liked by 90% of people who experienced it – along with Gruffalo-themed bedrooms at the on-park hotel. Visitors can also enjoy a spellbinding walk-through adventure, Room on the Broom – A Magical Journey! and then star in their own magical journey in the Room on the Broom – Animated Movie Experience.
Following the success at Chessington Magic Light have since extended their partnership with the Merlin group at Warwick Castle, which is the perfect home for Zog. Warwick initially created an exciting 3D interactive Zog trail which has returned following its roaring success last year. Zog has proved to be so popular that Warwick has created another attraction – a brand new playland inspired by Zog and the Flying Doctors. Combining sensory and physical play elements, it offers an inclusive and accessible play experience for children up to age 10. Special Zog Stay and Play accommodation packages are also available.
Another brand-new immersive experience launches this year at Twycross Zoo. The UK's first Gruffalo Discovery Land, the four-acre, multi-million-pound major new development features real-life animals, animatronics, film clips, games and much more, aiming to inspire the next generation of conservationists.
Ushaw historic house is cast under a spell in 2022 as the Room on the Broom activity trail comes to County Durham. This fun family adventure weaves through magical woods, meadows, gardens and by the former lake at Ushaw. There are also plans for a third trail with Wakehurst, sister site to the Royal Botanic Gardens at Kew.
Alex Sanson, Brand Manager at Magic Light Pictures said: "Magic Light's experiential portfolio now covers a variety of settings, from stately homes to theme parks and forest trails. We know how important these interactive experiences are for our fans in giving them additional touchpoints to engage with their favourite characters in the real world. We are very proud of the strength of our partnerships and attractions and have plans in place to build on our success and launch even more exciting initiatives over the next few years." Over the last 12 years Magic Light have worked closely with their partners to offer fans magical experiences that bring their brands to life and deepen connections; people who say they love our attractions are at least 32% more likely to buy licensed product and revisit figures are extremely high. Magic Light has plans to develop their work in the experiential space further still in the coming years.
Art Ask Agency has also been extremely creative in the brand immersion of the incredibly popular licensing programme around Frida Kahlo.
Frida Kahlo, The Life of an Icon had its world premiere at Ideal Barcelona.
This installation opened the doors to her intimacy, her history, her thoughts, her surroundings, and the events that marked her life since she was a child until she became an unavoidable reference point of the 20th century, in a unique combination of digital arts, projections large format, virtual reality, and classic exhibition environments.
Frida Kahlo, The life of an Icon, is an ambitious immersive proposal based on deep biographical research, which, unlike existing experiences that exclusively consider the works of great artists, shows an unprecedented and never-before-realized approach to the human being, the daughter, friend, wife, lover, woman and finally, the myth that has transcended generations. The immersive experience, co-produced by IDEAL, ARF, and Frida Kahlo Corporation, allows visitors to discover the iconic Frida Kahlo beyond her work, passing through her life through photographs, objects, documents, and elements little known of the artist until today, inviting the visitor to discover the remarkable story that built the myth.
The life of Frida Kahlo captivates and inspires through memories and anecdotes that reveal a woman capable of overcoming adversity thanks to her strength, rebellion, and talent.
IDEAL, Digital Arts Center of Barcelona, confirms with this disruptive proposal its place at the forefront in digital art to connect with viewers of all ags, after the successes of the art experiences dedicated to Claude Monet and Gustav Klimt.
Another immersive experience in the famous artist realm is the Van Gogh: The Immersive Experience, is a 20,000 square foot light and sound spectacular featuring two-story projections of the artist's most compelling works. Encounter the brilliance of one of history's greatest artists in 360 degrees. With this being an all-digital, hands-free experience, this is very much on-trend – promising safety and risk-free visits while offering total artistic immersion. The Titanic experience, which is in London and will be in other locations around the world, run by Fever, is a digital immersion into the history, sounds, sights and even staterooms of the Titanic.