Zorluteks Signs Comprehensive deal with Disney And Outlines Sustainable Approach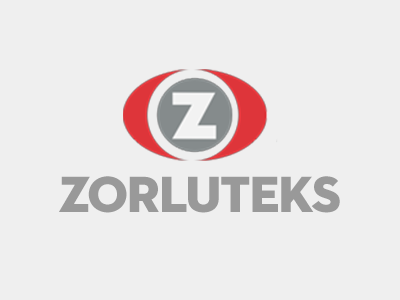 Zorluteks, one of the leading companies in the global home textile market, continues its operations with a human-oriented design and production approach by accurately foreseeing consumer trends in the world markets -primarily in Europe- by its innovative products and solutions offered in line with its Smart Life 2030 sustainability strategy. Zorluteks uninterruptedly invests in technology and uses resources efficiently with its environment-oriented approach, and continues to be the innovative business partner of the world's giants.
Zorluteks, one of the leading companies in the global home textile market with its curtain and home textile production facilities, marketing company, and world-famous brands, creates value for a sustainable living in line with its Smart Life 2030 strategy. Managing the sustainability concept with a 360-degree approach ranging from raw materials to process management, from R&D to sales and marketing, Zorluteks demonstrates its global power with its way of doing business with environmental, social, and governance focuses.
Producing with the Made in Green label
Zorluteks completed the STeP "Sustainable Textile Production" certification process in its factories and demonstrated that it is a sustainable textile producer. Zorluteks also certified that it could produce with the "Made in Green" label used with Standard 100 by Oeko-Tex and STeP by Oeko-Tex certificates. Aiming to use natural resources most efficiently while designing the future of home textiles with a sustainable environmental understanding, Zorluteks has also developed a "Clean Production Software" that instantly monitors the electricity, water, natural gas, and steam consumption of the machines used in the production facilities. As the software monitors the resources used in production immediately, sustainable production and maximum efficiency are ensured. The company aims to diversify its eco-friendly product range with the Ecodesign product category, which has been implemented in the light of the latest technology and reduces carbon footprint by at least 50 percent. In addition, Zorluteks has adapted its factories and facilities to Industry 4.0, and offers its customers the opportunity to order via the systems of its factories with a single click, thanks to its digitalization and technology investments.
A monumental deal from Zorluteks…
Being the first choice of many retail giants globally for this approach, Zorluteks has signed a comprehensive agreement with Disney. The company previously had limited sales rights in particular regions. The new agreement gave Zorluteks the production, sales, and marketing rights of the Disney Home brand in Europe, CIS countries, Russia, and Turkey, in line with the new positioning policy of Disney. With this agreement, Zorluteks will carry out the production, sales and marketing activities of Disney products in more than 80 countries covering 19 regions, primarily Europe. Thus, it will reach many more countries with Disney products. Furthermore, thanks to the agreement, Zorluteks will produce, sell and market all licensed home textile products of dozens of characters such as Disney, Marvel, and Lucas in many countries, including Germany, France, Italy, England, Spain, Russia, and South Africa. It has got the rights of a great variety of products, including all Disney characters such as iconic Mickey & Minnie and all Lucas characters of Star Wars, Mandalorian and Marvel characters of Spiderman. With its consumer-oriented approach, Zorluteks will take its place in the market with a variety of products appealing to all markets.