ZDF Enterprises announces MIPCOM 2021 slate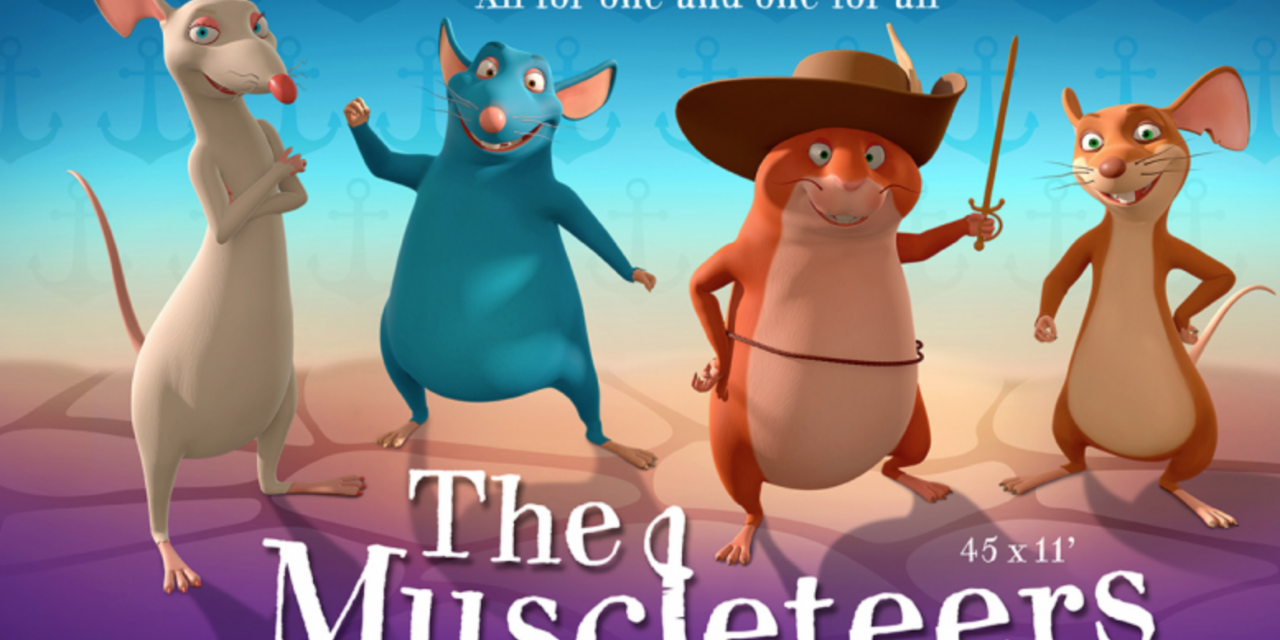 ZDF Enterprises has unveiled an exciting line-up of new titles for MIPCOM 2021. From thrilling dramas, wildlife and science to documentaries, entertainment and childrens, the slate covers all genres. Viewers will go on a journey as they witness Sherlock solving cases in Russia, spectacular cave explorations, chimps being rescued in the Congo and more.
Fred Burcksen, President and CEO, ZDF Enterprises, said: "These unprecedented times meant that many people have had to adapt to a new way of working, so I'm especially grateful to the producers for having delivered the fantastic range of shows that we'll be launching in Cannes. And I'm delighted that we will be able to introduce our slate to clients in person as the team and I look forward to returning to MIPCOM."
ZDF Enterprises (MIPCOM stand R7.D 5) will be bringing a variety of new dramas to the market including The Window (10 x 45'), which will have a Market Screening in Cannes on Monday, 11th October in Auditorium A at the Palais des Festivals from 14.15 to 15.15, in the presence of author James Payne, producer Rolant Hergert and the Fuji TV and ZDF Enterprises team. Exploring the complex and dark machinations that go on behind the scenes in professional football, The Window focuses on an ensemble cast of players, agents, club owners, administrators and journalists. The series begins in the transfer season, a period rife with cutthroat scheming. The Window was created and written by BAFTA and EMMY award-winning screenwriter James Payne and produced by German Boogie Entertainment and ZDF Enterprises, in co-production with Japanese Fuji Television Network and Belgian Velvet and Streamz.
Agatha Christie fans are in for a treat with the first ever adaptation based on the fictional detective of Christies' fictional writer, Ariadne Oliver. A playful, contemporary whodunnit, Agatha Christie's Hjerson (4 x 90') is a modern-day spinoff about Sven Hjerson, a once renowned criminal profiler and Klara Sandberg, a trash TV producer who wants to reset her career with a true crime show that stars him. The series is produced by BR•F, TV4/C MORE, ZDF, Agatha Christie Ltd. and Nadcon Film.
From the UK is Channel 4's crime thriller Before We Die (6 x 52', produced by Eagle Eye Drama) based on the eponymous noir Swedish series. Police detective Hannah Laing, discovers her estranged son is an undercover informant in a brutal murder investigation. When her married lover and fellow officer goes missing under mysterious circumstances, Hannah launches an urgent manhunt.
From major indie studio START and co-produced with Sreda, comes an action drama set in 19th Century St. Petersburg. Sherlock: The Russian Chronicles (8 x 50') gives a Russian spin to the stories of the world's most famous investigator. It follows Sherlock Holmes as he attempts to track down the serial killer Jack the Ripper, who has fled to St. Petersburg in the year 1889.
Featuring on ZDF Enterprises' unscripted slate is the new wildlife series, Rescued Chimpanzees of the Congo with Jane Goodall (5 x 50'). With unprecedented access and filmed over 30 years, the ground-breaking series uncovers Jane Goodall's journey to create the largest chimp sanctuary in Africa. It follows the rehabilitation of a cast of orphaned chimpanzees from recovery to eventually living in a wild environment. The 5-parter is produced by high-caliber partners Off the Fence Productions with the support of the Jane Goodall Institute for Curiosity Stream in association with ZDF Enterprises.
Ancient Superstructures (7 x 50') returns for a 2nd series revealing the secrets behind the world's most famous monuments, such as the Louvre, Angkor Wat and the Hagia Sophia. The documentary, produced by Pernel Media in association with RMC Découverte, Histoire and ZDF Enterprises, takes a unique approach in delving into the engineering mysteries of these ancient marvels.
Taking viewers to a whole different world below the surface is Underworld (5 x 50'), an exciting, visually spectacular cave exploration series shot in 5 international locations. At the heart of every film is an investigation employing pioneering 3D laser-scanning technology to solve important cave-related mysteries that range from the final refuges of the Neanderthals in the caves of Gibraltar to the largest caverns on Earth in China. Underworld is produced by Off The Fence for Curiosity Stream in co-production with ZDF Enterprises and Youku, in association with Wingsight.
Embarrassing selfies posted on Facebook, YouTube videos that one thought no longer existed, detailed CVs on LinkedIn can all come back to haunt you. Surprise, Supervise! The Prism is a Dancer Show (4 x 90'), winner of the German Comedy Award, meticulously x-rays the internet profiles of an unsuspecting studio audience. All of the juicy finds come together to create one highly entertaining show with added studio stunts, fun clips and great prizes handed out to the featured audience members.
Buyers on the lookout for children's content will be able to acquire new episodes of School of Roars, Scream Street and Zoom – The White Dolphin. The animated preschool comedy School of Roars, now 104 episodes, with it's cast of mini monsters helps prepare children for their first year of school life. Produced by Dot to Dot Productions and airing on CBBC, the series was a finalist at Cartoons on the Bay and nominated for Best Preschool Show Broadcast Awards.
Scream Street (Coolabi Productions, Factory and Nau Productions), in its 2nd season with 78 episodes, is based on the series of books by Tommy Donbavand. On Scream Street, surfer-dude zombies, sarcastic vampires, martial arts mummies, glamorous witches and just plain-bad monsters put a whole new spin on community spirit.
Media Valley and Marzipan Films have produced new episodes for the popular animated series Zoom – The White Dolphin (104 x 12'). Zoom was originally a French cult series from the 70s. Now he is back, with his best friend Yann, as he undertakes exciting forays around a legendary island in the Pacific Ocean.
The CGI/3D-animated series The Muscleteers (45 x 11', Caligari Films), for 6-9-year-olds, is all about helping and being there for each other. Traditional values, such as solidarity and fairness, are transported into the modern world and it becomes obvious that they are not old-fashioned but timeless. All for one and one for all!