BLE: New Travel Rules to Benefit International attendees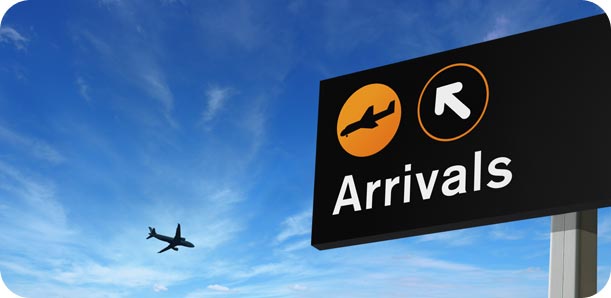 From October 4, 2021, England will introduce a significantly more straightforward system for international visitors. In an announcement welcomed by the events industry, the UK Government has outlined the following updates:
Goodbye to the red, amber, green traffic light system
All countries will now be categorised as either 'red list' or 'rest of world'. The vast majority of typical BLE attendees are not currently on the red list.
Simplified rules for the 'rest of world' group including US and EU residents
Fully vaccinated travellers will be required to follow these three steps:
1. Book and pay for a day 2 COVID-19 test – to be taken after arrival in England
2. Complete your passenger locator form – any time in the 48 hours before you arrive in England
3. Take the COVID-19 test on or before day 2 after you arrive in England
Required test will be lateral flow test (as opposed to PCR test)
Eight destinations removed from red list including Turkey and Pakistan
Recognition of fully vaccinated status from a further 17 countries and territories including Japan and Singapore
Read the full announcement on the Gov.UK website here https://www.gov.uk/guidance/red-amber-and-green-list-rules-for-entering-england#new-rules
BLE and Licensing International will be hosting a webinar next week to further discuss these changes. The webinar will take place on Wednesday 29 September at 3pm BST (UK time). You can register via this link: https://licensinginternational.org/events/update-on-travel-to-the-uk-for-ble/
This positive news will help to make the international licensing community's travel to BLE much more straightforward – you can register via www.brandlicensing.eu.
European chapters of Licensing International welcomed the news:
"Come to BLE, that's the best thing I can say! We've had so many great virtual shows and meetings, but now it is time to meet in person again. Make BLE your big licensing industry family reunion! And for those, who are still anxious: I fully understand your thoughts, because we all had to face so many changes and learned to separate and to distance from other people. Now it's time to reprogram to some great values this industry has. A strong community, human interaction and people, who are exactly like you. It's about time to leave your work from home spaces and meet these people you missed," comments Peter Hollo, Licensing International Germany
"After the COVID break, BLE represents a sort of "New start" for our industry. I'll be attending the show and I know many Italian professionals are planning to attend. I'm looking forward to seeing them all." Roberta Nebbia, Licensing International Italy

T"he Licensing International France team will attend this new edition of Brand Licensing Europe. We are looking forward to meeting our French members and international colleagues. Our licensing industry will be well represented this year with 22 French companies exhibiting and with the travel restrictions easing between the UK and France but also Europe, events are starting again. This is the ideal time to meet all different partners at BLE." Laurent Taieb, Licensing International France