Zara Men Launches Street Artist TVBOY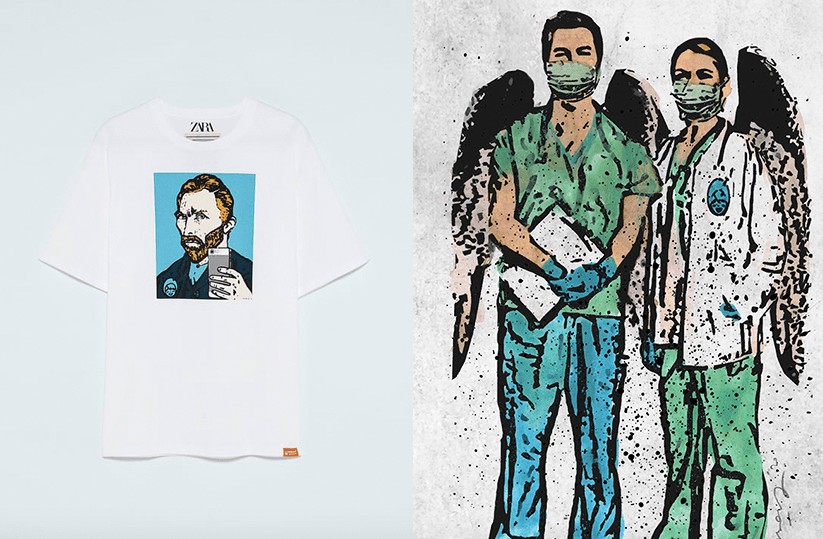 Urban Street artist TVBOY has launched his first apparel at Zara Men, Inditex Group.
In their clothing line of Care for Fiber 100% ecologically grown cotton, Zara have licensed TVBOY's Vincent Selfie artwork to create a contemporary fashion piece. Initial stock has flown despite Zara stores being closed and sales only possible online.
"The street is my museum and my playground. Society is my inspiration. I like to add some sarcasm and some provocation and then see people's reactions," comments TVBOY.
Postponed due to COVID 19 but soon to be launched in June, is TVBOY's book "The Street is my Museum" by publisher Planeta. With sections on Hipsters, Celebrities, Activism and Politics, it tells a great story of TVBOY's street art around the world.
TVBOY has high visibility on social media, @Tvboy, and in the press which gives him a direct line to fans and a window to share his artwork with the general public. His work is always current and reflects the situation of today, as in his recent work paying homage to health workers, named "Our Guardian Angels".
TVBOY is the artistic name of an Italian artist born in Palermoon July 16, 1980.