Emoji partners with The Perth Mint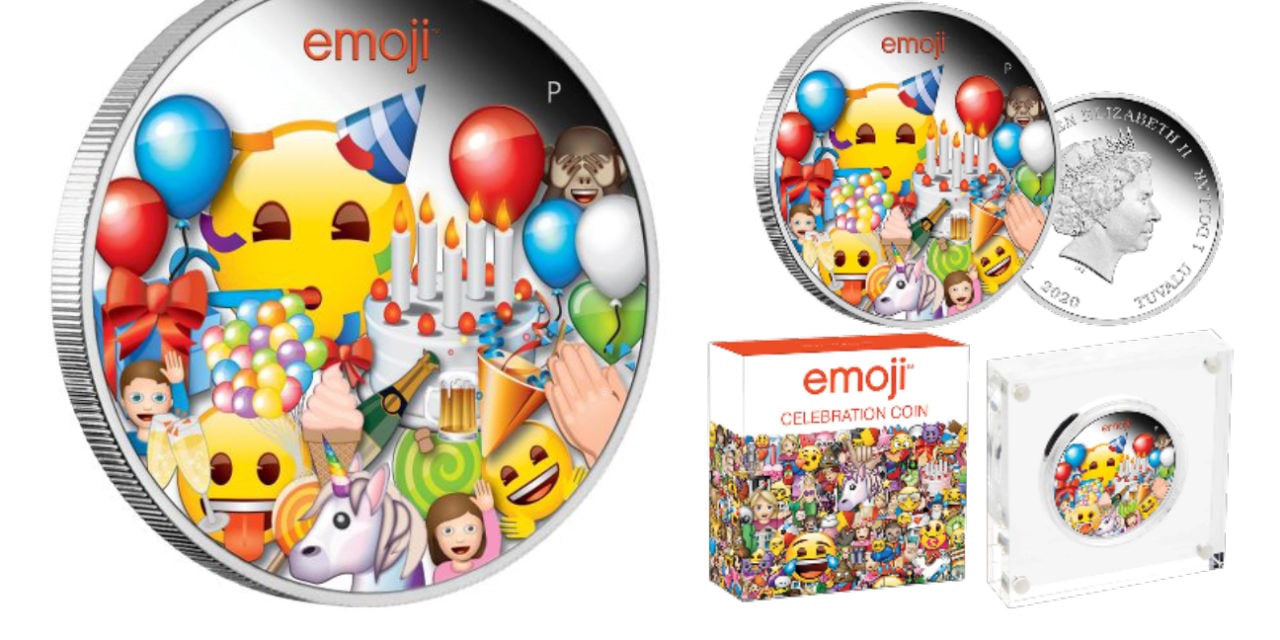 For the first time emoji -The Iconic Brand has partnered with The Perth Mint in Australia to launch a collectible and limited-edition emoji Celebration 2020 IOZ Silver Proof Coin.
The proof quality 99.99% pure silver coin features a coloured emoji® design and is an officially licensed coin, with the deal brokered by Merchantwise Licensing.
With only 5,000 coins available to purchase worldwide, the coin's reverse features the most popular emoji icons that relate to celebrations and events throughout our lives.
The icons featured on the design include the emoji face, the party popper, the birthday cake, balloons, drinks, the unicorn, the monkey and emotive characters. The fun and quirky design also includes the instantly recognisable emoji logo and The Perth Mint's 'P' mintmark.
Housed in a classic display case with a clear lid, the coin is presented in bright and colourful modern acrylic packaging and also comes accompanied by a numbered Certificate of Authenticity.
Now considered part of pop culture, emoji® icons have become increasingly popular in the digital age in the way people convey their emotions in a colourful, fun and creative way. This new limited-edition coin is an exciting addition to The Perth Mint's coin collections and is the perfect purchase for anyone who love expressing themselves with an emoji® icon.
The emoji® Celebration 2020 IOZ Silver Proof Coin.is issued under the authority of The Government of Tuvalu and depicts Her Majesty Queen Elizabeth II, the monetary denomination and the 2020 year-date on the obverse.
In 2019, The Perth Mint released 'The Perth Mint Personalised Medallions' range which included two emoji designs. Suitable for both collectors and brand fans, the medallions have the option of personalization and are available in Aluminum Bronze, Pure Silver and Gold Plated.
Marco Hüsges, CEO of the emoji company, is reported to be thrilled to partner with Perth Mint to bring the iconic brand to life in this exclusive and high end category.