ZAG Appoints Corus Entertainment's Nelvana to Represent Miraculous and Ghostforce in Canada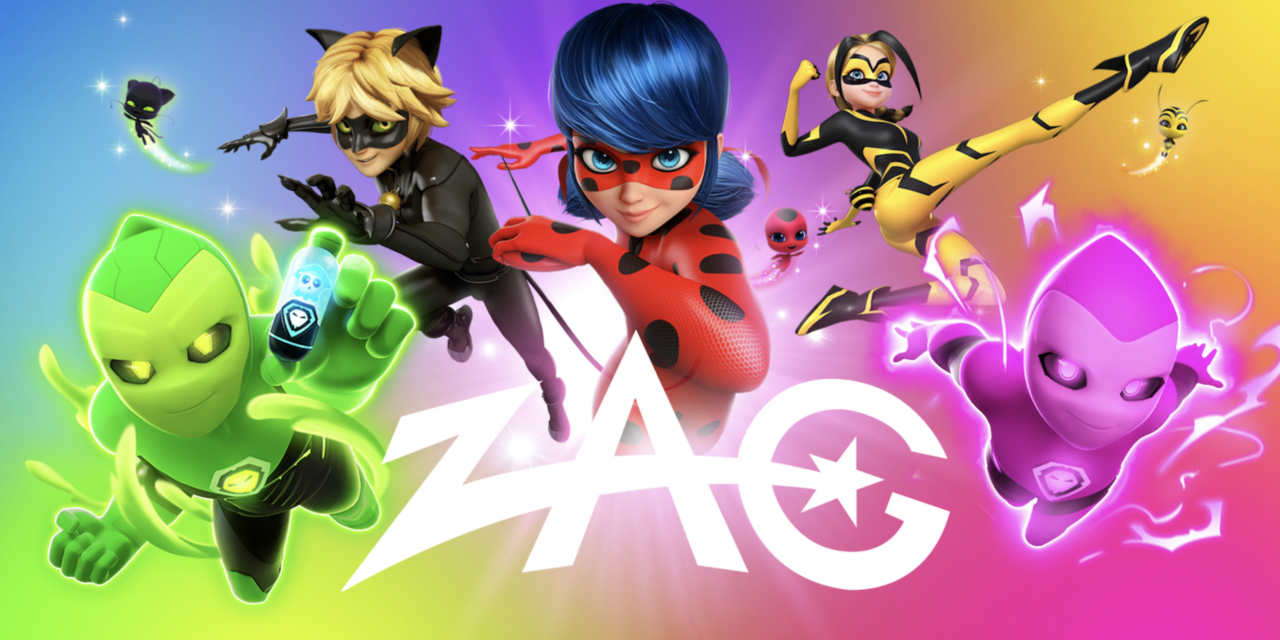 Global independent animation studio ZAG has appointed Corus Entertainment's Nelvana as the exclusive licensing and merchandising agent for the ZAG HEROEZ Miraculous™ and Ghostforce™ brands in Canada. The announcement was made today by Angela Cortez, VP, Licensing, Latin America and Canada.
Under the new agreement, Nelvana will expand the globally popular Miraculous™ brand across Canada, securing new licensing deals and working with existing partners for all merchandise, promotions, and retail development in the territory. ZAG currently has over 60 licensing partners in Canada for Miraculous that include Playmates Toys (distributed in Canada by Imports Dragon), Bentex, Bioworld, Isaac Morris, Jay Franco, and Zak Designs. Miraculous™ is available in Canada on Disney+, Tele-Quebec, Family Channel, and Netflix (seasons 1-3).
Nelvana will also introduce partners to the cinematic CGI adventure series Ghostforce™, about three elementary school students who secretly form a superhero team—the Ghostforce—to fight the ghosts of New York. Disney XD and Tele-Quebec are the series platform partners in Canada.
Kicking off the partnership with Nelvana is an exclusive promotion with ZAG's official Miraculous Day retailer in Canada, Toys"R"Us. On September 23, 10 stores across the country will host Miraculous™ activities including craft stations with mask creations, makeup artistry, activity sheets, collectible sticker giveaways, and toy demos. Super fans will also have a chance to get a photo with Miraculous Ladybug. Plus, the first 20 fans to attend each event in a Miraculous costume will receive a special giveaway.

Currently in-store at Toys"R"Us are the Miraculous Magic Heroez dolls from Playmates Toys and ZAG that just won a Gold Award at the Independent Toy Awards, Toy Shop UK; and also the Miraculous Chibi Mini Playsets, inspired by the viral phenomenon Miraculous Chibi Shorts on YouTube with over 160 million views, with two new Chibi episodes launching this October. Tele-Quebec, Family Channel and Disney will also celebrate Miraculous Day with digital campaigns.
"Nelvana's expertise across the Canadian market is unparalleled, and we are confident they are the best partners for us to expand the Miraculous brand across the region by securing new partners and expanding placement at retail", commented Cortez. "We're also looking forward to them introducing Ghostforce to potential partners in Canada – there is great enthusiasm for the brand in Latin America where we will be launching our first products in time for Halloween, which include a toy line from our strategic partner Novabrink."
"ZAG's Miraculous has become an international sensation with fans all over the world and Canada is no exception, with multiple miraculous growth opportunities for the franchise ," said Carly Slack, Director, Licensing, Marketing and Retail at Nelvana. "We're immensely proud to be launching our partnership with ZAG with an exciting Miraculous Day retail experience for fans exclusively at Toys"R"Us Canada sto