Acamar Engaged Retail monster for UK Opportunities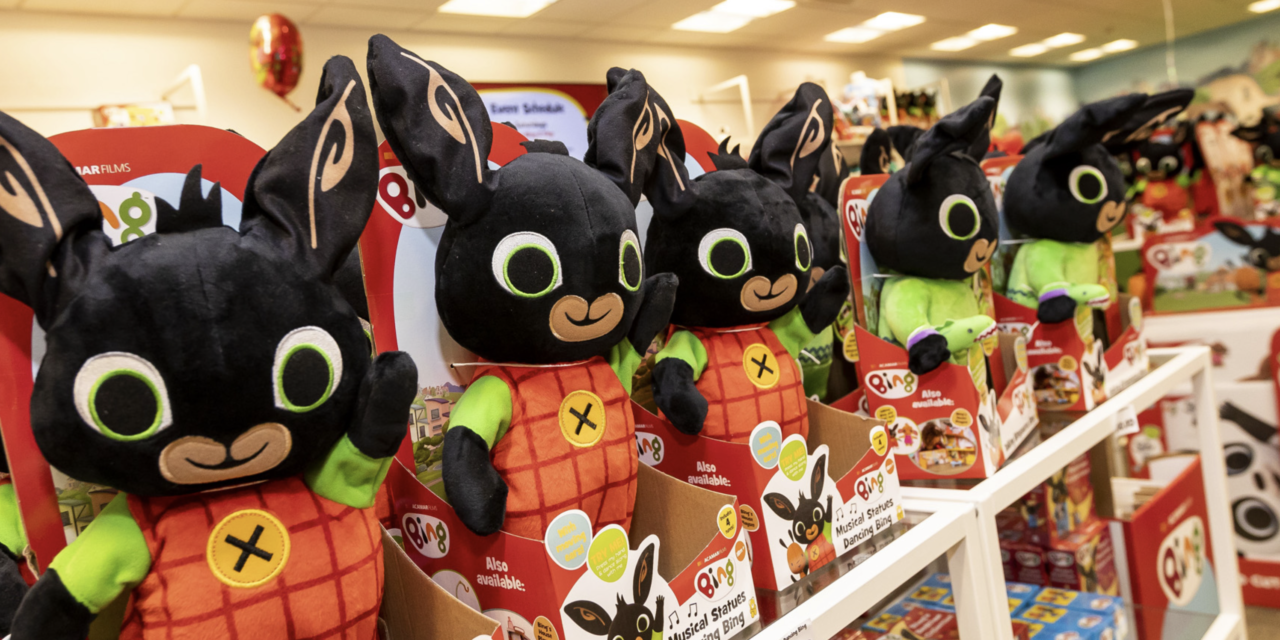 Acamar Films, the independent creative studio that produces popular pre-school animation Bing, has enlisted the expertise of Retail Monster in the UK to accelerate Bing's consumer products programme at retail, and drive new licensing partnerships for the award-winning property.
Retail Monster will act as an extension of the Acamar Films UK licensing sales team, complimenting sales efforts, attending key trade shows, and identifying new retail channels for Bing. Next year, Acamar Films will celebrate the tenth anniversary of the UK premiere of Bing, and 2024 is set to be an exciting year with new partnerships, products and content launches planned, to build on Bing's existing success in the market.
"Bing is a timeless pre-school property which still delights young audiences now, as much as it did ten years ago," said Katie Rollings, Chief Licensing Officer at Acamar Films. "We are so proud of the work that we do with our best-in-class licensing partners and by tapping into Retail Monster's retail activation expertise, we will be able to create truly special initiatives that will give Bing a broader and deeper retail presence."
Vicki Ingram, Senior Brand and Retail Manager at Retail Monster added "We are very excited to be partnering with Acamar Films. Bing is a much-loved brand and the way in which the series reflects every day, relatable experiences for pre-schoolers means that we will have lots of opportunity to create campaigns that not only drive sales but are also meaningful to families."
In the UK, Bing is a top performing pre-school show. One of the most requested CBeebies shows on BBC iPlayer, the series also commands impressive viewership on YouTube where the international network of Bing's 23 language channels generates 1 million watch time hours a day. In licensing, new hero toy Talking Rainybow Bing has been launched this spring with a supporting multi-channel campaign driving strong sales at retail.