Chefclub Partners with tcc Global for Loyalty schemes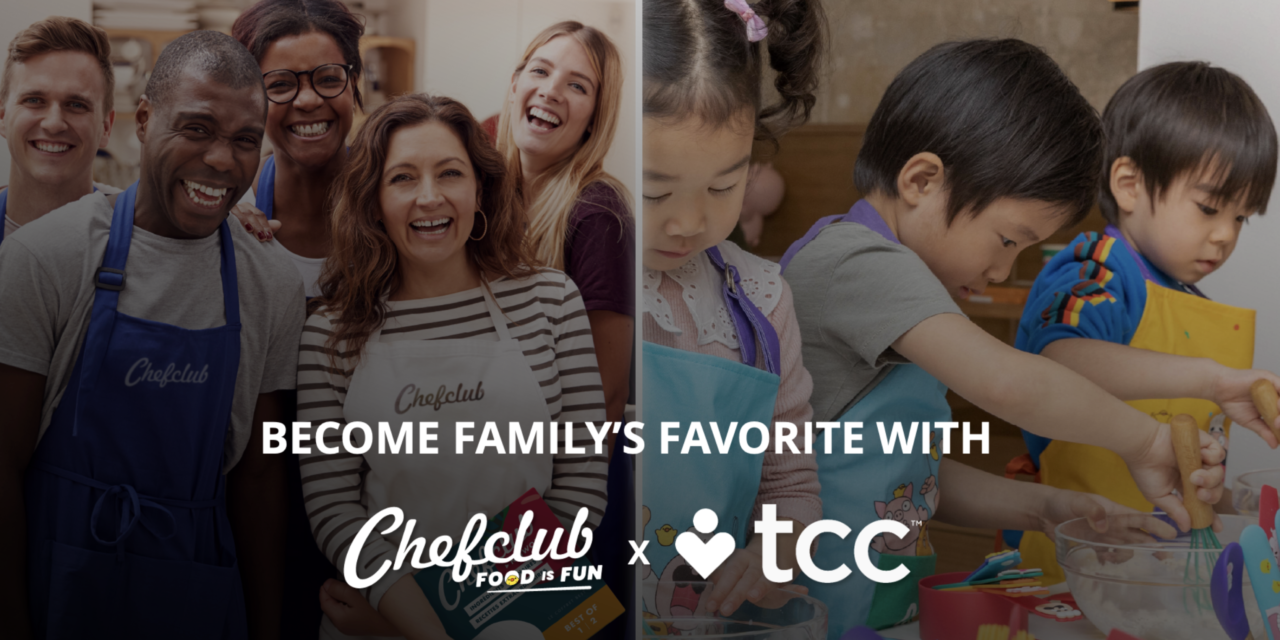 Chefclub, the family cooking brand, joins forces with tcc Global, a retail marketing company, to become its exclusive worldwide Loyalty partner for Chefclub and Chefclub Kids brands.
Both companies will work closely together to develop international loyalty promotions dedicated to the whole family including rewards as well as branded content to meet retailers demands.
Chefclub is a highly relevant partner for retailers thanks to its unique family positioning, appealing to the entire household, responsible for the largest and most frequent shopping baskets.
A line of branded products will be available for loyalty campaigns that retailers can use to reward shoppers. Families around the world are increasingly conscious of the importance of maintaining a healthy diet, reducing food waste, and making the most of seasonal products. Yet, cooking has to remain a fun and convivial experience. Chefclub recognizes these concerns and is excited to evolve its offerings to cater to these important aspects of modern family life.
Each month, nearly 250 million viewers gather to watch the brand's cooking shows through social media and connected TVs. Chefclub produces and distributes various innovative concepts, ranging from vegetarian shows to kids shows, all the way to cooking in nature. Today, the brand has gathered 150 million followers on social media.
"As a digital-first IP, partnering with such a strong player in the Loyalty space is a fantastic way to express ourselves and extend the reach to our fans outside of social media. We are happy to work with tcc Global, experts in their field with wide experience in product development and grocery retail. They are the ideal partner to help us build innovative and engaging campaigns appealing to families across the globe", says Marie-Laure Marchand, SVP Global Consumer Products & Business Development, Chefclub.
Rick Swinkles, CEO at tcc says:
"At tcc we understand the importance of a seamless and rewarding, omnichannel experience for shoppers. This is why we are excited to have Chefclub as part of our brand family, helping us empower our retail partners to give their shoppers a fun and creative way to bring food and family together in the kitchen."
Susi Richard, Global Acquisitions Director at tcc says:
"Chefclub is an exciting brand for us to partner with as they are unique in our sector, blending social and digital entertainment with traditional at-home activities. This partnership allows us to transform traditional loyalty mechanics into a fully omnichannel experience, matching perfectly with the behaviours and interests of shoppers today."