Xilam Animation to Launch New Preschool Property Oggy Oggy at Virtual Showcase Event this Spring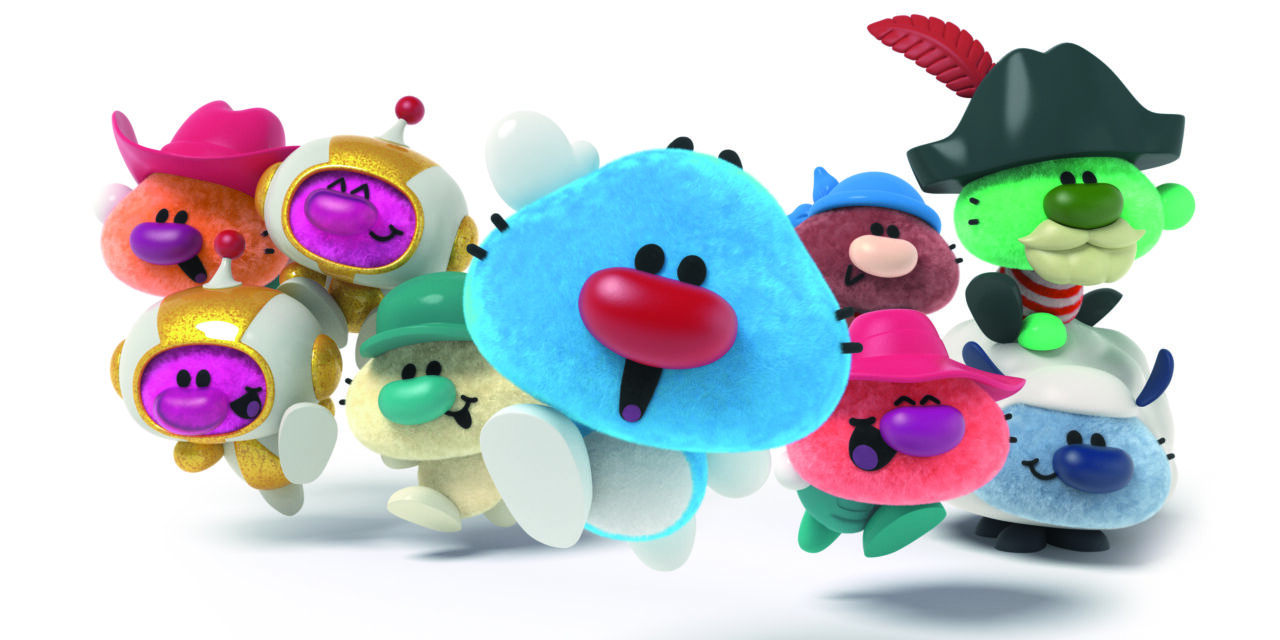 Xilam Animation will launch its brand-new preschool series Oggy Oggy (156 x 7') during its second Virtual Showcase event for TV channel and platform commissioners and buyers, which will run from 7-9 April. Additionally, building upon its inaugural Virtual Showcase last October, Xilam will introduce a consumer products component to its upcoming event, which will also be headlined by Oggy Oggy.
Created by Xilam Animation's Jean Cayrol & Cédric Guarneri, Oggy Oggy (156 x 7') is a new preschool spin-off to Xilam's iconic Oggy and the Cockroaches franchise and is set to be delivered later this year. The series sees young Oggy freed from the ceaseless tyranny of the cockroaches, with playfulness, adventures and friends making his new daily life so fun. Curious and daring, Oggy Oggy is always eager to live new experiences and if he can help a friend along the way: the more the merrier! Some may find that his clumsiness can lead to mistakes, but his fabulous resourcefulness sees him achieve great things. His kooky ideas always work!
In addition to Oggy Oggy, Xilam's Virtual Showcase will give attendees an opportunity to discover the company's current programming highlights, including: new episodes of Tangranimals (52 x 11') and Pfffirates (52 x 11') from Xilam's CGI specialist studio Cube Creative Productions; and upcomingpreschool series Lupin's Tales (78 x 7'). Alongside this will be short-form series, such as Where's Chicky? (Season 1 and 2: 104 x 1'), as well as Boon & Pimento (30 × 1'40"), which is co-produced by Xilam with Cross River Productions.
Under the inaugural consumer products component, alongside new preschool IP Oggy Oggy, Xilam will present licensing opportunities for Lupin's Tales and Where's Chicky, as well as its classic properties including Oggy and the Cockroaches and Zig & Sharko.
Morgann Favennec, EVP Distribution at Xilam Animation, said: "As we build upon Oggy and the Cockroaches' global success and heritage, it felt like a natural step to create a property that would introduce preschool audiences to this treasured franchise. Oggy Oggy is filled with heartfelt, imaginative and creative storylines and the show also has a very charming visual style, which will lend itself very well to licensing and merchandising. We're looking forward to introducing Oggy Oggy to potential partners during our Spring Virtual Showcase, and to updating the industry on all aspects of our business, from new projects and established series, and now also right through to consumer products."
To register for Xilam's Virtual Showcase event, please visit https://virtual-showcase.xilam.com/ or email virtualshowcase@xilam.com for further details.