With BLE just a few weeks away, we sit down with Anna Knight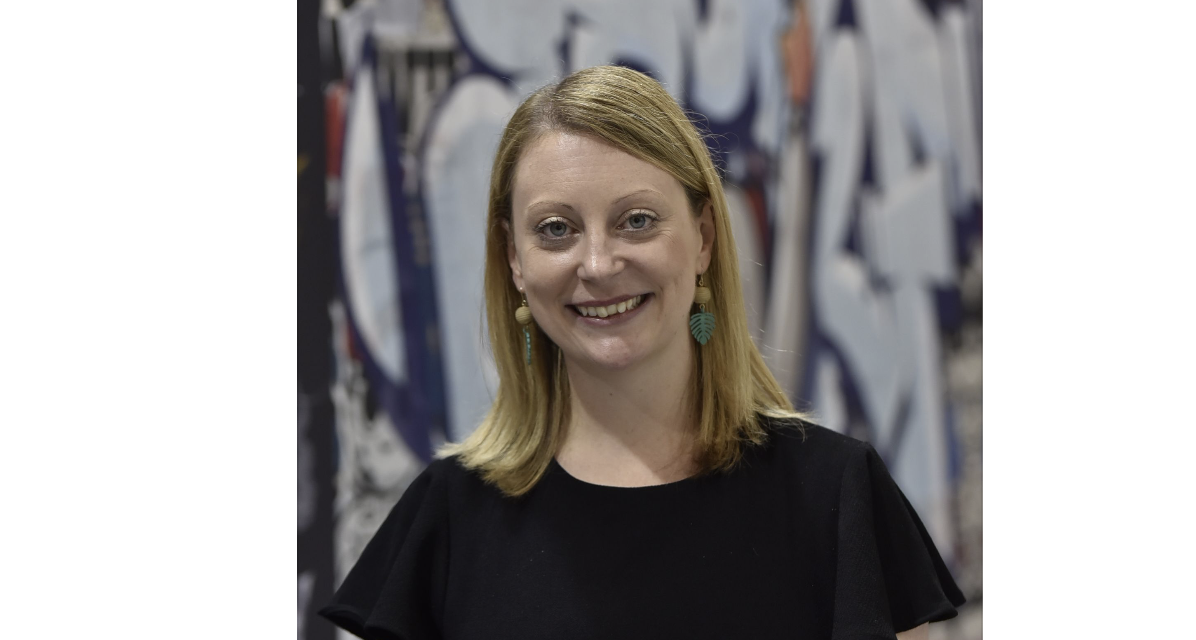 Anna Knight, Informa Markets SVP Licensing, talks all things Brand Licensing Europe.
We're only a few weeks away from BLE 2022 – how are things looking?
So good. At six weeks out, we hit 200 exhibitors, and this is still rising. Keep an eye on Map Your Show to keep up to date with who will be on the showfloor.
Visitor registrations are also looking strong, and we're looking forward to seeing more European and international visitors at BLE now that Covid restrictions have lifted.
Plus, the content we have lined up for the industry this year is first class, and I can't wait to see it activated, I know our attendees will love it.
What are your highlights?
The fashion theme. 100%. It's been on our wish list for years, and it's even better than I imagined it could be. I'm also incredibly proud of our Day Three focus on sustainability and D,E&I.
The big activation that everyone needs to see is the BLE Fashion Catwalk. We have nine catwalk shows over three days, featuring Mattel, SEGA, NBC Universal, Sony Interactive, IMC Toys, 9 Story Media, Kornit, Wildbrain CPLG, Perfetti Van Melle and Pink Key Licensing to date.
We have branded and category-specific catwalks with SEGA and Mattel owning catwalk shows, and others focused on Brands & Lifestyle Collabs, Kids, F&B, Entertainment Collabs, Culture & Unity and Sustainability. They are going to create such a wow factor for the show.
We'll also have fashion displays throughout BLE to showcase additional partnerships and collaborations, and the show entrances will be taken over by Mattel, Paramount, SEGA, Hasbro, CAA-GBG and Products of Change to immerse visitors as soon as they arrive at the event.
Day Three is dedicated to spotlighting sustainability and DE&I initiatives to drive meaningful change. And we are partnering with Licensing International, Products of Change & Black Lives Matter Licensing to bring this to life.
PoC will host in-person and online free sustainability drop-in clinics. CEO and founder Helena Mansell-Stopher will host a one-to-one session with Catrina O'Brien, Head of Retail EurAsia – Licensing Consumer Products, to talk about Hasbro's sustainability journey.
We have a very special catwalk show organised by Products of Change, together with Junk Kouture and the United Nations, that will present an educational and inspiring 15-minute set with presentations and performances centred around the UN's Sustainable Development Goals as a catalyst for change. Within the set, Junk Couture will host an exclusive catwalk show, presenting designs from their worldwide competition where 13–18-year-old students are empowered to embrace the principle of sustainable living creating apparel and couture from recycled materials.
There will be product showcases on the PoC stand highlighting inspirational examples of sustainable fashion, including some of the Junk Kouture students' collections. And don't miss the BLE & POC Sustainability Café will recycle materials from last year's Sustainability Activation and showcase sustainable consumer products and fashion lines from 12 brands, including Mattel, Primark, Eden, Wastebuster, Smiley, Wow Stuff & RSPB, Hasbro & Asda, Smurfs & Pure Top Table, and Discover.
Alongside Black Lives Matter Licensing, we'll be hosting another catwalk show at 10am on day three. Designed to unite and empower us to move towards positive social change, the Culture & Unity themed catwalk show will feature Black Lives Matter Movement fashion collections and spotlight Black-owned businesses looking to break into the licensing industry. You can also meet Saphia and the Black Lives Matter Licensing team on stand D200 during the show.
What's on in the License Global Theatre?

The Kelvyn Gardner License This! competition finale returns with a twist. The Product Design category is now open to entries from students and the final will be at 11am on day one, followed by the Brand & Design and Category & Animation showdowns at 10:30 am on Thursday 22 September.
What new brands can visitors expect to meet?
Around 30 (15%) of our exhibitors are first timers this year. These include DFB – German Football Federation, AM Experience, Balance Pictures, Chefclub, Dreamcatcher Licensing, Fanatics, Formula E, Hang Ten, Jazwares, Le Petit Prince Licensing, Moonbug, Nelly Jelly World, Ownic NFT Cards, Bean Team and Zayzay Group. We have also offered free of charge exhibiting space to Ukrainian businesses and have two exhibitors confirmed: Readymade License and UAF – Ukranian Football Federation.

A little bird told us you've introduced new elements to help first-time visitors to make the most of the BLE experience…
Your little bird would be right! We are hosting free Orientation Sessions and Show Tours on Tuesday and Wednesday mornings – meet at 09:30am in the License Global Theatre. They're not just for first time visitors to BLE, they're also for those new to licensing altogether and we've designed them to help visitors meet people and participate in content that's matched to their company's needs.
These audiences will also benefit from the Licensing U programme in partnership with Licensing International, which is a comprehensive educational programme designed for those new to licensing, including five, online content sessions taking place before BLE plus concierge assistance to pre-book meetings and networking opportunities during the event.
What's been a licensing highlight for you in 2022?
I think it's got to be sport. We all missed it in lockdown and when it did return spectator-free, it still wasn't quite right. It's such a tribal experience, and I think that's one reason it lends itself so well to licensing. We've just had the Commonwealth Games in Birmingham, which were a massive success. And the World Cup kicks-off in November. And then, next year, we'll see the licensing programme for Paris 2024 build momentum.
But the 2022 highlight of course, has to be England's Lionesses winning the Euros – what an amazing piece of sporting history that was. With 17.4 million viewers, it was the most watched TV broadcast of the year and the highest ever TV audience for a women's sporting event. I can't wait to see what's next for the Lionesses' licensing programme.
Of course, it would now be remiss of me to mention our sports panel at 3:15pm on day one hosted by the brilliant Simon Gresswell. Pop that in your calendar now.
Is there anything else you would like to add?
Yes! Don't forget the networking. We'll have four branded cafes and bars offering immersive experiences, product installations and additional meeting space. Everyone is welcome to join us for opening night drinks on the show floor on 20 September from 5:00pm – 7:00pm and the exhibitor drinks reception on 21 September at the Novotel from 5:00pm – 7:00pm.
And, also, next year's dates are 4-6 October 2023.