BLE Day Three to highlight sustainability, diversity, equity and inclusion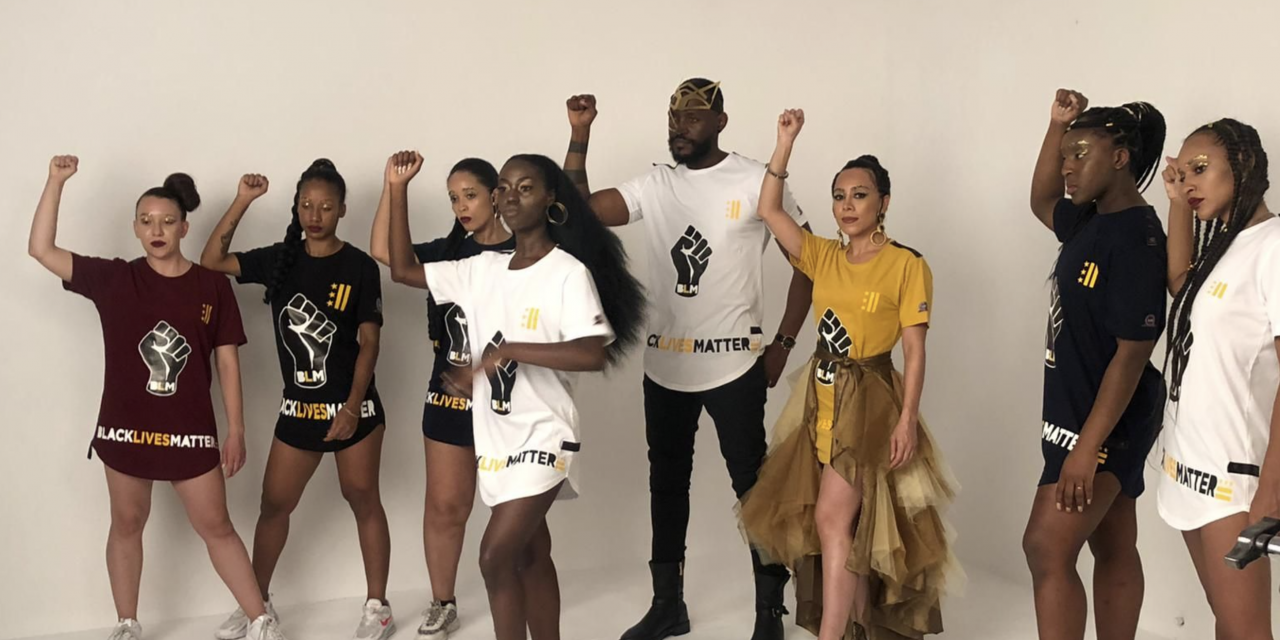 The final day of this year's Brand Licensing Europe (BLE) will focus on sustainability, diversity, equity and inclusion, spotlighting new and diverse brands and voices in order to drive meaningful change, it has been announced.
"Through partnerships withProducts of Change, Licensing International, Black Lives Matter Licensing as well as Junk Kouture and many more brands, all aspects of the day three programme will aim to educate, inspire and invite action within the brand licensing community," said Anna Knight, SVP of Licensing, Informa Markets.
BLE is the leading European event for licensing and brand extension and takes place 20-22 September 2022 at ExCeL London. Registration is open online.
Day three (Thursday 22 September) will include the following timed events:
9:30-10:00am – Sustainability case study with Hasbro, License Global Theatre
Presented by Catrina O'Brien, Head of Retail EurAsia – Licensing Consumer Products, Hasbro, and Helena Mansell-Stopher, Founder & CEO, Products of Change.


10:00-10:15am – Culture & Unity catwalk. Featuring Black Lives Matter Movement fashion collections and spotlighting Black-owned businesses looking to break into the licensing industry.
10:30-12:200pm – Kelvyn Gardner License This! final – Brand & Design and Character & Animation categories.
This competition for unlicensed brands has been driving new talent and smaller businesses into the industry for over a decade. Watch finalists pitch live to a panel of expert judges to be crowned the winners of the License This! 2022 competition. Entries are free and open until Friday 26 August.


12:30-12:45pm – Sustainability catwalk.
Products of Change, together with the United Nations and Junk Kouture, will present an educational and inspiring 15-minute set with presentations and performances centred around the UN's Sustainable Development Goals as a catalyst for change. Within the set, Junk Couture will host an exclusive catwalk show, presenting designs from their worldwide competition where 13–18-year-old students are empowered to embrace the principle of sustainable living creating apparel and couture from recycled materials.
1:00pm-1.45pm – Day 3 keynote: Panel Discussion: The Good Fight: How Purpose Breeds Success
A panel of industry change makers will debate how leading with purpose can create a competitive advantage for licensors, retailers and licensees alike.



Moderator: Will Stewart, Founder & CEO, The Point.1888

Nicolas Loufrani, Founder and CEO, The Smiley Company

Veronica Hart, EVP Global Franchise Planning & CP Marketing, Paramount

Helena Mansell-Stopher, Founder & CEO, Products of Change

Kingston Myles, Head of Commercial Development, English Heritage
These timed events are in addition to the following sustainability, purpose-driven and DE&I initiatives, which will take place throughout all three days of the show:
BLE & POC Sustainability Café
The BLE & POC Sustainability Café will recycle materials from last year's Sustainability Activation and showcase sustainable consumer products and fashion lines from 12 brands, including Primark, Eden, Wastebuster, Smiley, Wow Stuff & RSPB, Hasbro & Asda, Smurfs & Pure Top Table, and Discovery.
Products of Change Lounge
Meet the entire POC team. Helena, Rob and POC ambassadors will run sustainability clinics (available to all attendees) and member meetups. This is the perfect place to receive advice, education and best practice on creating, progressing or optimising your business's sustainability action plan.
Black Lives Matter Licensing
Meet the Black Lives Matter Licensing team to learn more about how they amplify Black voices across the consumer products sector while generating revenue to benefit the Black community. Saphia Maxamed and other members of the team will be available for pre-arranged and drop-in meetings.
Supporting Ukrainian businesses
BLE 22 has offered free of charge exhibiting space to Ukranian business owners looking to continue their work within the licensing industry. Exhibitors include Ukrainian Association of Football and ReadyMadeLicense.
Wellness Lounge
The Wellness Lounge returns for attendees to enjoy some quiet space to work or take a break from the show floor.
Charity discount
BLE is offering a discount to charitable and non-profit organisations who would like to exhibit for the first time.
Licensing International's Diversity & Inclusion Accelerator
This programme provides benefits valued at over $100,000 to underrepresented, diverse brand licensing entrepreneurs around the globe to help them build profitable, high-growth companies within the industry. BLE will showcase some of the companies involved in the programme in a dedicated space on the show floor.
"Sustainability is not a limitation to fashion, but rather a trigger for bringing real creativity and passion into the industry," said Caroline Petit, Deputy Director, United Nations regional information Centre for Europe.
"At Junk Kouture, we're honoured to have our efforts recognised by the United Nations, Products of Change and Informa as we aim to drive change through youth creative expression and by reaching our goal of delivering against 6 of the 17 United Nation's Sustainable Development Goals across a range of activities led by the world's youth – 'the circular engineers of tomorrow' who hope to inspire the audience on day three of BLE to drive meaningful change through creativity," said Katie Brill, SVP of PR and Communications at Junk Kouture.
"As consumers continue to expect more from the brands they love and the products they buy, it's essential that we provide a platform as organisers to inspire, share ideas and educate, which is why we've framed the last day of the event around driving purpose and change. There is so much great innovation going on in this space, it's essential to learn from one another as we strive for a cleaner, better future," concluded Anna Knight, SVP of Licensing, Informa Markets.
BLE is the leading European event for licensing and brand extension, taking place 20-22 September at ExCeL London and visitors can register for free online.