Williams Racing Signs The Point.1888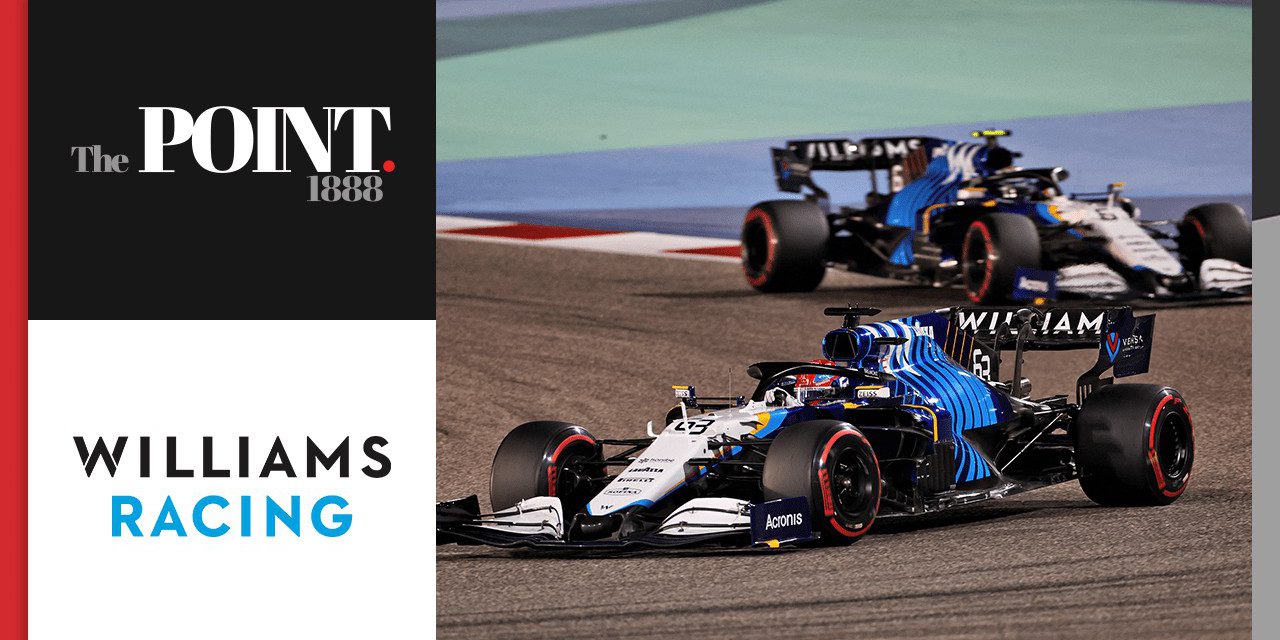 Williams Racing signs an agreement with The Point.1888 to help drive its brand licensing programme.
The Point.1888 will work with Williams Racing to extend its licensing operation using a retail-first methodology, creating an extensive range of new products for the Williams fanbase. Their technique to reverse engineer the licensing process and to select licensees that align with Williams' core values was a key factor behind the signing.
Matching the team with the right companies will open a host of new opportunities for engagement on a global scale, helping boost revenue and brand affiliation for Williams Racing.
Tim Hunt, Commercial and Marketing Director for Williams Racing said: "We are excited to have The Point.1888 on board to extend our brand licensing programme and to enable us to work with businesses we never thought we would. Through careful consideration of the types of products that will suit our purpose and values, we have the opportunity to increase our fan-base and build on our brand affiliation. We look forward to working The Point.1888 and seeing the incredible results."
Commenting on the appointment, Hannah Stevens, Head of Retail & Sports at The Point.1888, said, "As a huge F1 fan, I have admired the Williams Racing team for many years and I'm thrilled to be able to work with them on this iconic sporting brand as they take their first major steps into the world of licensing and help fans to find new ways to engage with this incredible sport."