INTERVIEW: Execs Talk PAW Patrol World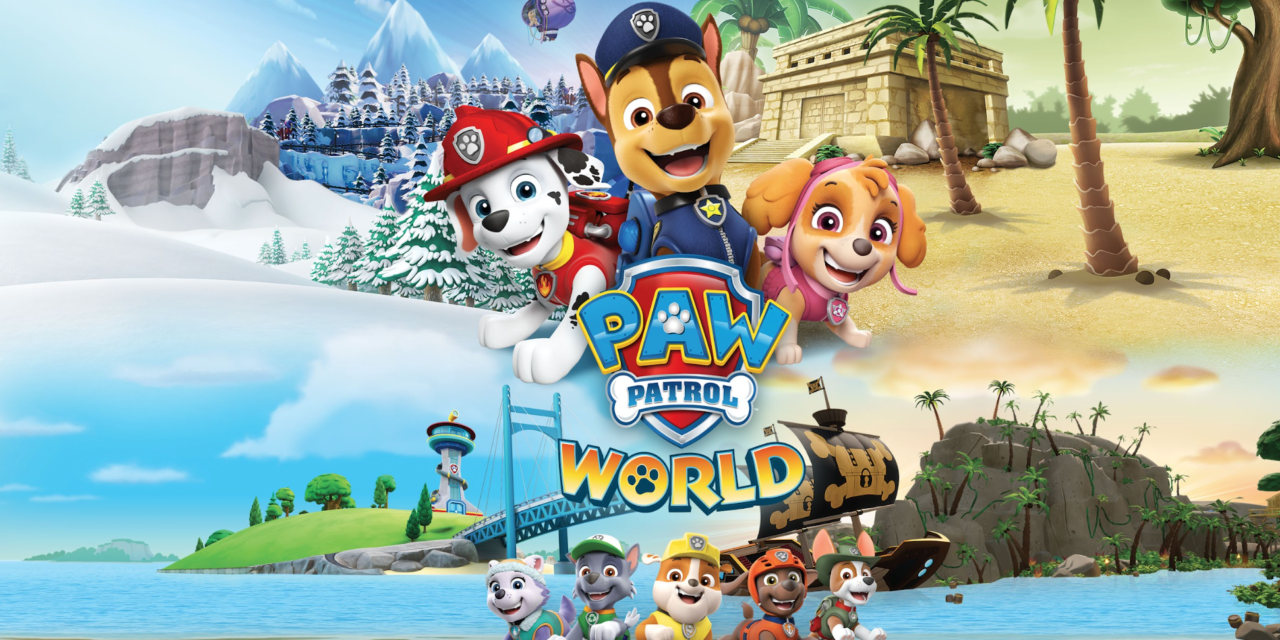 Roberta Migliori, Executive Producer at 3DClouds and Loz Doyle, Head of Production at Outright Games talk to Total Licensing about PAW Patrol's 10th anniversary and how this has lead to gaming success.
3DClouds – Roberta Migliori
Firstly, how will the 10th anniversary of PAW Patrol be celebrated?
PAW Patrol World was originally inspired by the "10th Anniversary" concept. The title has its own original story, but the whole game development process was by itself a celebration of the PAW Patrol. 3DClouds and Outright Games tried really hard to reproduce the same iconic mood and funny mayhem of a TV show episode.
The game features not only the pups, which are a given in any PAW Patrol game, but a very large set of characters that are present in the TV show and extremely familiar for any kid who loves the show. Each individual character has quests and story lines that fit their personality and typical adventures. From Mayor Goodway constantly losing Chickaletta to François Turbot looking for his glasses, any PAW Patrol fan will just feel at home playing our game.
On top of that, the game features 4 flashback missions heavily inspired by real PAW Patrol episodes.
How has working with Outright Games cemented this success in gaming?
Outright Games gave us constant feedback on how to develop a free roaming game for such a young target audience. In PAW Patrol World, no player skill is ever taken for granted. We never assume all players will be able to read, to navigate a menu, or to know how a controller works. The attention to detail and care demanded by the development of games for kids is often overlooked, but it requires two key ingredients: a lot of patience and a lot of love both from the publisher and the developer.
Outright Games – Loz Doyle
How will the 10th anniversary of PAW Patrol be celebrated?
By producing the greatest PAW Patrol game ever, in the shape of PAW Patrol World! While we'd already produced some fantastic PAW Patrol games, we really pushed the boat out on this one, producing an open world game for kids with lots of iconic locations from the show. Visually it's stunning, and we even have a proper day/night cycle!
How has the brand evolved over the years?
It's impressive how PAW Patrol is always expanding and Spin Master are always coming up with new ideas to refresh the IP, with lots of new vehicles and characters, as well as locations. Of course there are also the movies (we did a full game to go alongside the first movie, and PAW Patrol World has some costumes from the newest movie which you can get as DLC), which bring the pups to the big screen, continuing to delight fans of the show. With our games we've tried to keep things varied as well, we've had a side-on platformer, a 3D adventure with the Mighty Pups, last year we did PAW Patrol Grand Prix to really showcase the vehicles, and this year PAW Patrol World.
And how did it expand into video games – and how has it helped the success?
We know that kids love watching the show and the movies, and playing with the toys. But more and more, video games are another part of that ecosystem of touch points for the IP, and kids love being able to control those characters in that world that was so lovingly brought to life by our developer, 3DClouds. When kids are really into a brand/franchise, they want to consume it in as many ways as possible, and the video games provide a great opportunity to role play as their favourite characters.
Can you tell me more about PAW Patrol World and the global reach?
We certainly cater for a global audience with most of our games and in particular this one. Due to the young audience, who often are unable to read at this age, we produce voice over for many languages, there's around 14 languages for this game, so it can be enjoyed the world over. We know PAW Patrol is popular all over the globe so we want as many kids as possible to be able to play and enjoy this game.
How has working with Outright Games cemented this success in gaming?
By having a real focus on kids, ensuring that the controls are easy to use and understand, and by being highly authentic to the IP, it's made these games really appealing to fans of the show. PAW Patrol World is our fifth game based on this IP, but it's always really exciting to see where it can go next. It's going to be hard to top this one, that's for sure, but I expect we will give it a try!