WildBrain CPLG Teams with Osool for Assassin's Creed LBE Partnership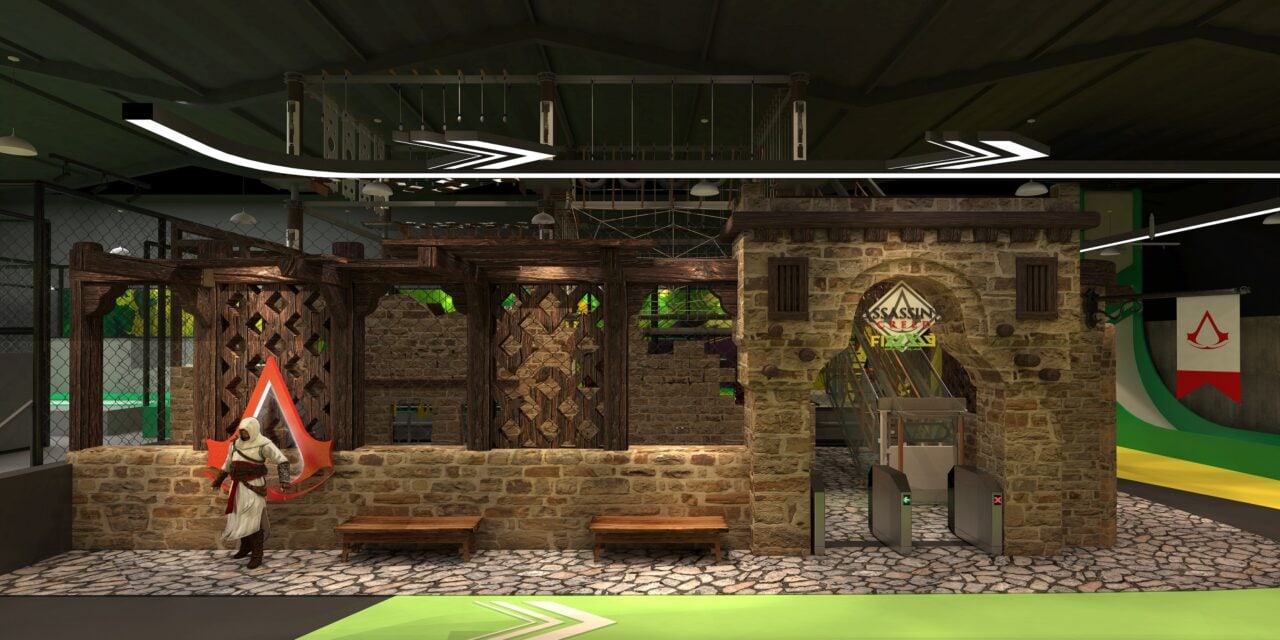 WildBrain CPLG has secured a deal with Osool Entertainment to develop location-based entertainment (LBE) attractions for the blockbuster video game franchise, Assassin's Creed. Brokered by WildBrain CPLG MENA on behalf of Ubisoft, the agreement will see Osool Entertainment create three brand new Assassin's Creed indoor attractions in Saudi Arabi targeting fans aged 8-40 years.
Scheduled to open in Spring 2021, the Assassin's Creed attractions will be situated within Osool Entertainment's indoor Fizz Adventure parks and consist of a branded parkour course including a rope and ninja course. The immersive experience will bring to life themes and elements from the video game franchise's first instalment, giving guests an opportunity to relive the adventures of Assassin's Creed in a fully themed environment.
Assassin's Creed is a very special success story within the video game industry. Since the first release in 2007, Ubisoft has launched 16 different video games for the franchise across a wide variety of platforms, most recently "Assassin's Creed Valhalla". The Assassin's Creed series has sold more than 155 million games worldwide and the franchise is now established as one of the best-selling series in video game history. Recognised for having some of the richest, most engrossing storytelling in the industry, Assassin's Creed transcends video games and has branched out into numerous other entertainment media, including a 2016 feature film starring Michael Fassbender and a new live-action series which is currently in development at Netflix.
Neesha Law, Commercial Director WildBrain CPLG Middle East, said: "The combination of the rich world of Assassin's Creed with the game's cross-demographic appeal and its impressive international fan-base, makes this brand ideally positioned for location-based entertainment partnerships. Osool Entertainment has an exciting portfolio of top-class adventure courses and we look forward to seeing visitors live out their own action-packed, stealthy Assassin's Creed-themed adventures when the attractions open their doors this Spring."
Mohammed Al Shethry, CEO and Co-Founder of Osool Entertainment Investment Company, added: "At Osool, we are constantly engaged in developing world-class entertainment venues locally. Inspired by international standards, we endeavor to deliver a fulfilling experience to our visitors. Safety, combined with creativity and innovation, is at the heart of Osool's vision. This empowering partnership with Ubisoft and WildBrain CPLG allows us to excel in our mission to provide quality entertainment in Saudi Arabia."