VIZ Media Appoints Boutique Licensing Agency as its European agency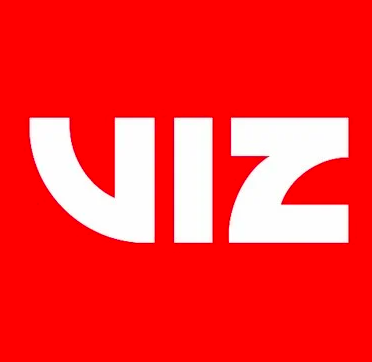 VIZ Media announces the appointment of Boutique Licensing Agency (BLA!) as its European agency, to lead VIZ Media's consumer products business expansion internationally.
Featured in the portfolio are icons such as Rumiko Takahashi's epic time-traveling demon-fighting tale Inuyasha, and Tite Kubo's fantasy-adventure Bleach, including the latest adaptation, Bleach: Thousand-Year Blood War. Plus, exciting new work by both debut and experienced creators such as the devilish destruction in Devil's Candy from Rem and Bikkuri or the cock with a hero's mission in Rooster Fighter by Shu Sakuratani – both hailed webcomic sensations respectfully.
BLA!'s role will be to partner with VIZ on creating a strategic plan for Europe, to sign and manage licensees across general merchandise, experiences, and promotions. BLA! will also support retail partnerships and collaborations on behalf of VIZ Media.
Disney+ is launching the highly anticipated Bleach Thousand Year Blood War globally in all territories outside of the United States. According to Glitch.com the first episode made a terrific first impression with a 9,1 rating, making it the top current performing animé episode. A true testament of how much fans have anticipated the new series launch after waiting a decade since the classic series season finale.
Laura Takaragawa, Vice President, Consumer Products, Licensing & Promotions at VIZ Media commented:
"We are proud to announce VIZ Media's partnership with BLA! as we build our portfolio in Europe. BLA is a great match with VIZ as they are well respected, strategic market-experts with an entrepreneurial spirit. We have been impressed with what BLA! has accomplished in a short time and know that we can expect many great things in the future under this partnership!"
Marie-Noelle Lutte, managing partner at Boutique Licensing Agency (BLA!) commented:
"We are excited to become VIZ Media's on-ground agency in Europe; to bring VIZ Media's brands together with suppliers to create products that animé fans love. With
the rising trend in manga and animé, the timing is perfect. With a focus on BLEACH and INUYASHA we look forward to extending these brands into merchandise, promotions and experiences with the best partners in the business."
María Maranesi, managing partner at BLA! says:
"Our goal at BLA! is to offer a personalized and agile service, adapted to the needs of our partners; we are delighted to offer our expertise to VIZ Media, by extending their Animé and Manga business at European level."
BLA! have appointed Reemsborko as their sub-agent for the UK
Max Arguile from Reemsborko commented,
"Reemsborko is very pleased to be working with VIZ MEDIA and BLA! on these essential animés. We are actively seeking partners in all categories"
For licensing and merchandise enquiries, please email Maria Maranesi mariam@boutiquelicensing.com (Europe) Marie-Noelle Lutte mnl@boutiquelicensing.com (Europe) Marianne Poutiers mariannep@boutiquelicensing.com (