Interview: What Role Do traditional Brands Take in the Creator Economy?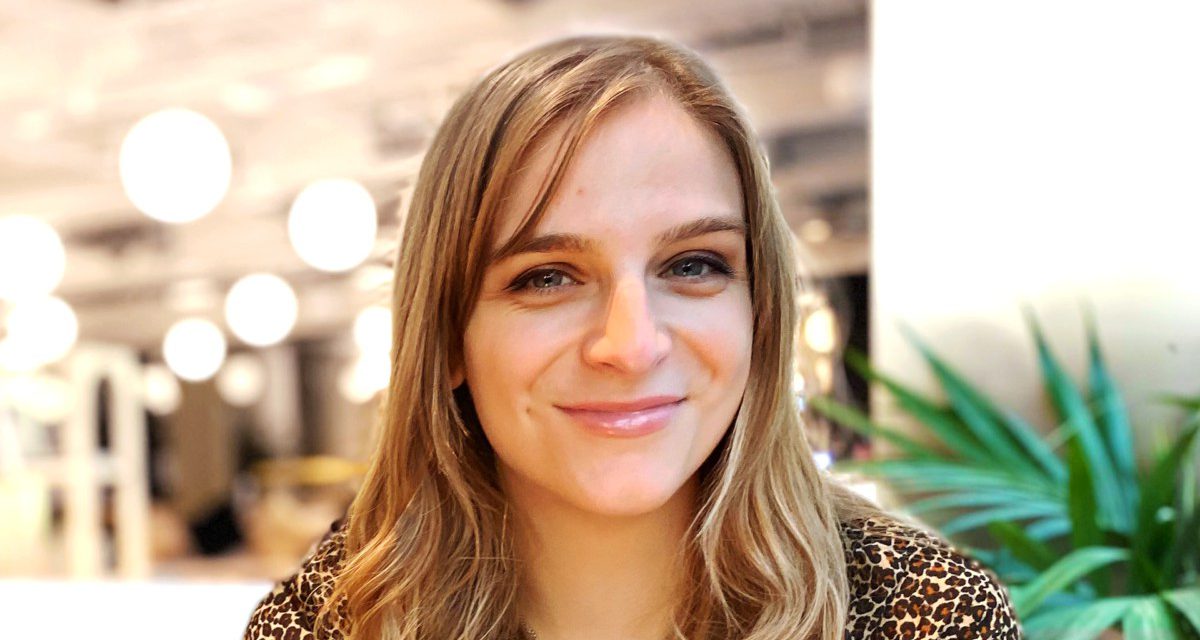 Total Licensing sits down with Jelena Stosic, Strategy Director at Kids Industries

So Jelena, tell us more about this 'creator economy'?
Well firstly, we should define what a 'creator' is. One of the best definitions I've ever seen of creators refers to them as "individuals who scale without permission" and the possibilities this phrase captures really reflect the potential growth of individuals as sources of influence, as companies, as brands. And ultimately, that is the essence of the creator economy: monetising trust, fandom and human potential.

In some ways, the creator economy is all about the redistribution of power, where creators are the ones shaping what we see, what we enjoy, what we buy. For decades, the content curation and ultimately decisions of who gets to call themselves an artist, a brand was done by the very select few (Disneys, Viacoms, Warners of the world) – but obviously tools such as YouTube, TikTok, Twitch decentralised this completely and now anyone has access to audience and to the marketplace.
Can anyone be a creator?
Technically, yes! But the elusive fit between what you have to offer and what the audience needs still needs to be found.
What are some of the examples of creator economy?
If you think back to some 8-10 years ago, and perhaps the peak excitement around YouTubers, you'll find some excellent early examples of the creator economy: Zoella's book selling out, Dan TDM's graphic novel and tours.
Fast forward to 2021 and we are looking at MrBeast's burger story, whereby the YouTuber Jimmy Donaldson aka MrBeast worked with 300 restaurants across the US to offer his burger. The launch caused all kinds of fan excitement: the app was #1 in both the Apple App Store and the Google Play Store, queues were over 20 miles long for the launch promo, and recently they boosted their capacity to 600 restaurants.
We are looking at Jojo Siwa selling over 80 million bows, David Dobrik's photo app Dispo that raised over $4m in seed funding, Josh Richards' and Bryce Hall's Ani Energy Drink. On the latter, I loved seeing a Twitter comment saying that Red Bull wanted to collaborate with the two TikTokers, but that rather than doing that, Josh and Bryce just made their own drink instead.
The influence of creators is increasing, whilst at the same time the costs of launching a brand are coming down, so we will see more and more of this. Now you might wonder if this is any different from a celebrity launching a brand 20 years ago, but I believe it is – or rather it's an evolution of the 'celebrity brand' model. What they have in common however is the monetisation of fandom. But where a modern creator takes it further is the intense, direct communication (and effectively, promotion) they will do with their audience – in the way they will take them behind the scenes, ask their views or let them influence decisions. In some circumstances, the audience may also be offered an opportunity to invest, to co-own this new brand, making it a community-led initiative. That's really powerful.
Having said all this, I don't want to make it seem like creators have to sell a product. Sometimes, a creator can sell access to themselves – Q&As, decision making around their day, unique content about their lives etc.
What does this change about how we perceive the marketplace?
It puts the focus on fandom and emotional connection. People follow people, they follow stories, they want to connect to creators, the very existence of the creator economy is testament to that. As an example, Twitch's "Just Chatting" category for non-gaming is its fastest growing, it grew by +300% in the last year and is now bigger than the next 3 biggest categories — League of Legends, Among Us, & Fortnite combined. The audience wants to connect to creators … and that's easier to do with a face, a human (or a digital human, but that's another story altogether!) than it is to a faceless company.
We are also seeing more brands, both creator and traditional, opting for D2C models. From the Bing Bunny Store to more extreme examples such as the NBA Digital Collectibles, which combines the power of fandom and blockchain to sell over $230 million worth of NBA highlights.
How does the rise of the creator economy affect licensing?
On a very basic level, and this has been happening for years, it changes who we see as a 'brand' we need to license and collaborate with. Yes, traditional entertainment brands are still relevant, but also the creators, anyone with a fandom. Pitching for and winning a license for a creator brand is a part of it, but news these days are made by surprising collaborations (McDonalds x Travis Scott) and the cultural shifts they bring.
In the medium to long term, the creator economy challenges some of the roles that the licensing industry has. Our 'secret sauce', traditionally, is the coordination it takes to build scale, as well as access to marketing and distribution. But these days, both traditional and creator brands increasingly have the tools to cut out any middlemen and go directly to consumers, if they like. Almost every day you hear announcements of startups getting funded to connect creators to the marketplace. These changes ask of us – as the industry – to explore where our value lies. Will we be the company that supports the growth of small- and medium-level creators by unlocking access to distribution for them? Can we be the curators of their products, in both physical and digital outlets? Will we be the company that supports D2C initiatives? Will we offer our expertise on product line planning?
Also, from a brand perspective, these shifts highlight the need for brands to keep doing the work it takes to not only 'get eyeballs' but also to create and grow true fandom, nurture communities.
What should we pay attention to going forward?
Straight after reading this article, do have a look at all the platforms coming out that will help creators and communities connect: from Pico to Mighty Networks to the ever-important Twitch, Patreon and Instagram which has recently announced a number of developments in this direction (including creator shops and an improved influencer marketplace to connect influencers to brands). Just a couple of weeks ago, Spotify shared the news of implementing new tools to help podcast makers monetise, including paid subscriptions. For the first two years, Spotify will not be charging the influencers any commission on revenue earned, which tells you a bit about how competitive this market is going to get, and also how serious Spotify is about owning this game (for reference, YouTube takes a 45% share of platform revenue from its creators). Immersing into these platforms will help understand their dynamics and refine the role that we will get to play.
I'd also pay a lot of attention to initiatives of shared and community ownership, as the model (whereby the audience gets a share in your brand or its certain product) can bring value to many parties and is really in line with Gen Z and Alpha values. Many will look to blockchain to implement this type of ownership, but it doesn't have to be done on that level – the spirit of enrolling fans in your success can take many different forms.
Experimenting with micro-participation, subscriptions and more direct forms of communication as well as monetisation will also be of huge importance for a brand in 2021 and onwards.

Kids Industries are nominated for a Webby Award for their work with WWF. They're the only British entry and today is the last day for voting. The link to vote is: Webby Awards People's Voice.