V&A Launches Latest Experiential Store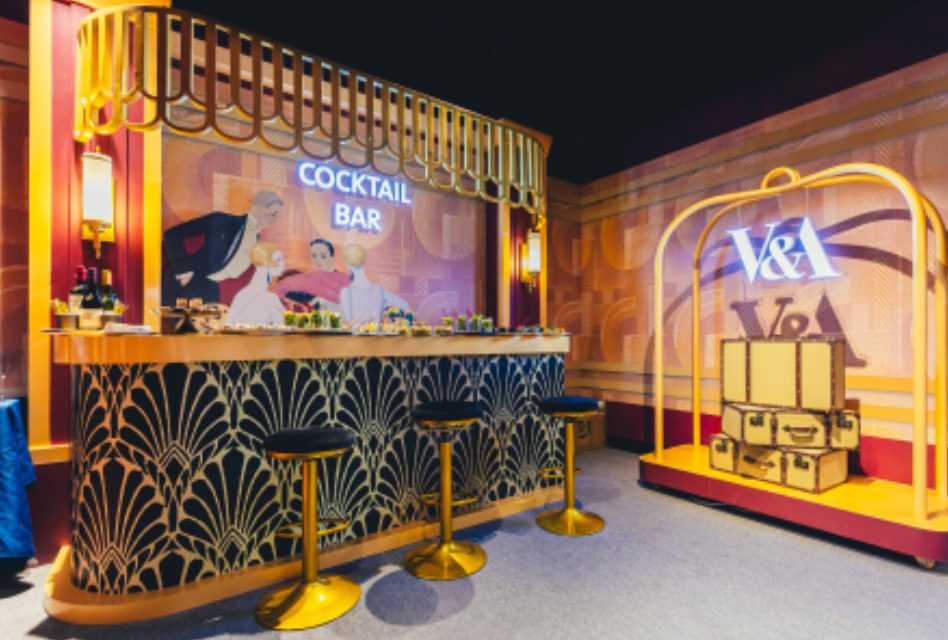 The world's leading museum of art, design and performance, the V&A, has launched its latest pop-up store in China. Working closely with its master licensee in Greater China, Alfilo Brands, the renowned museum has created an Art Deco themed experience in one of Shanghai's most popular destination areas for shopping and leisure.
The grand opening of the store on the 13th of November was attended by Frank Qiu, CEO of Alfilo Brands, Mr. Chen Chen, the general manager of Shimao, and several lifestyle/fashion influencers from Weibo and Xiaohongshu(Red APP).
This experiential store will run for 3 months from November until 31st January, covering the popular festive season and New Year. It's located in the More Lab space of the Shimao Mall, on Nanjing Road, one of the busiest shopping districts in both Shanghai and in the world. With current restrictions on international travel, the area is busier than ever with domestic travellers and attracts over a million tourists per day. Visitors will be brought back to the 1920s and 30s to savour the timeless modern atmosphere created by the Art Deco theme. The "Hotel" is divided in to six experience spaces including "the Reception", "the Lobby", "the Boudoir", "the Bar", "the Art Shop" and "the Gallery". Visitors can wander through rooms of the Grand Time Hotel, admire artwork and decorative designs from the Art Deco period and discover the beauty of an era of days gone by. Room sets include patterns, posters and furniture based on items in the V&A archives.
In the 1920s and 30s Art Deco embraced architecture, art and design, fashion, photography and film. Dominating the skylines of cities as far apart as New York, Shanghai, Bombay and Rio, it celebrated the luxurious and sensual, the fast and the new. Perhaps most closely identified with hotels and cocktail bars, ocean liners and cinemas, Art Deco reached the height of sophisticated elegance in these new pleasure palaces.
Lauren Sizeland, Head of Licensing and Business Development at the V&A, said: "We're delighted to present this pop-up store facilitated by Alfilo Brands and the Shanghai Shimao Mall. We invite consumers to immerse themselves in art and design history. The V&A is regarded as a leading authority on the Art Deco Movement, with objects in the collections ranging from furniture to fashion and from textiles to posters. The period continues to be a source of inspiration to many designers with its celebration of decoration and bold use of colour. One of the founding missions of the V&A was to make art available to all and this pop-up store will help bring our collections to a new audience. We continue this mission, whilst encouraging innovation and high-quality merchandise design.