Anime Music collaboration for Baby Shark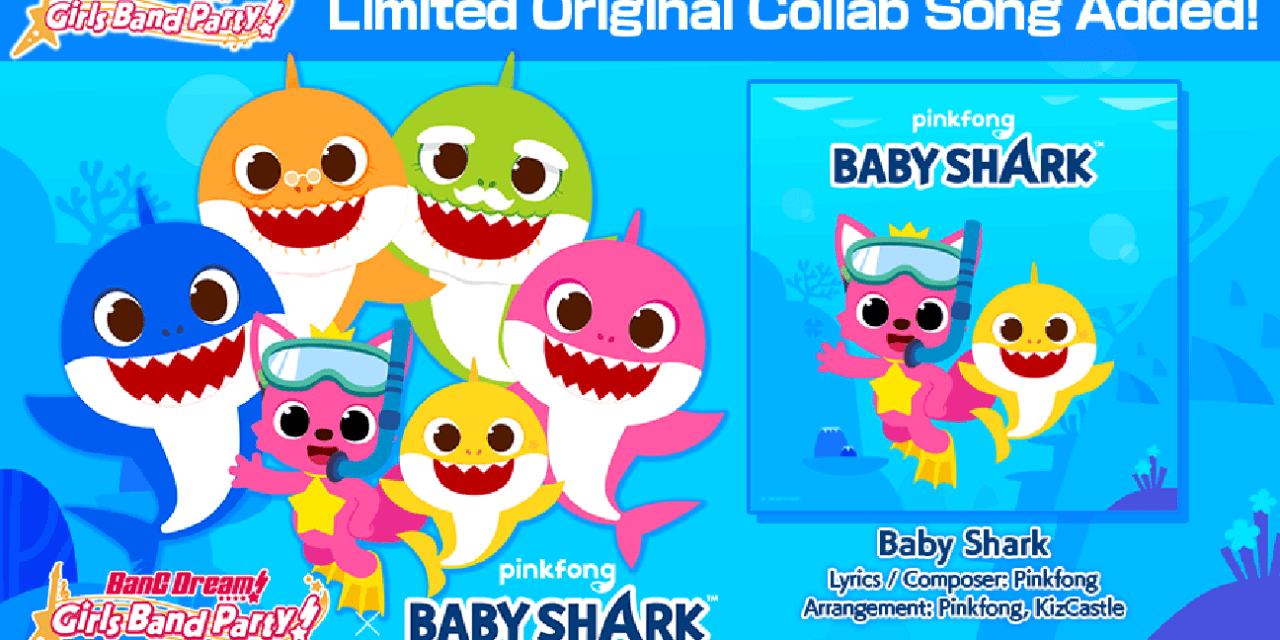 BanG Dream! The anime music rhythm game on mobile has announced a collaboration with Baby Shark from Pinkfong.
The collaboration will begin from March 27th and comprise the release of the Baby Shark song.
Baby Shark will be released as a playable original song written and composed by Pinkfong and arranged by Pinkfong and KizCastle. The song will be available from March 27th to April 17th.
BanG Dream! Is a next generation girls band project that links animated characters with real life performances. It is a media franchise that includes anime, games and live performances. Currently, the third season of the animation BanG Dream is airing on HiDive.
Pinkfong's flagship series Baby Shark has been one of the most viral kids' contents on digital. Taking a fresh twist on the traditional singalong chant by adding upbeat rhythms and fresh melody, Baby Shark was created back in November 2015 and first appeared on Pinkfong's YouTube channel.
Adding dance moves to the original video, Baby Shark Dance was uploaded on YouTube in June 2016 and took the world by storm, amassing 4.6b YouTube views and became the second most watched YouTube video to date.