TSBA Group puts TFL's best foot forward with Mallet London collaboration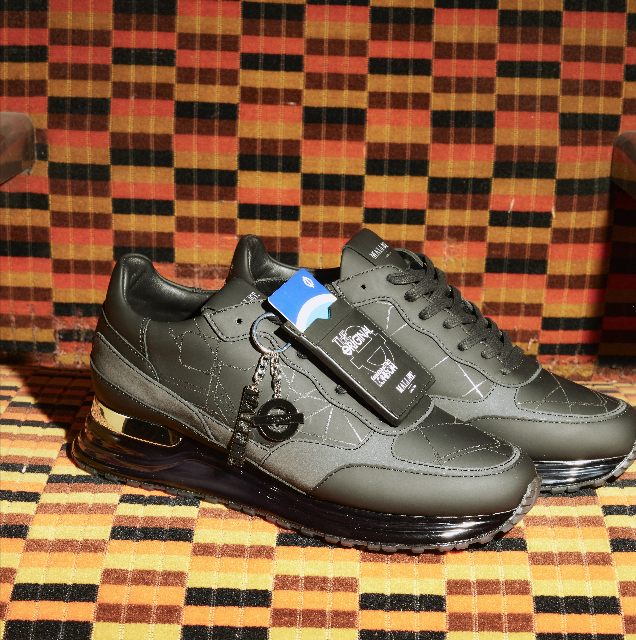 Premium British brand Mallet London has partnered with Transport for London (TfL), to produce a limited-edition capsule footwear collection; another high-end fashion collaboration enabled by TfL's global licensing agent, TSBA Group.
The city of London is home to Mallet Founder & Creative Director, Tommy Mallet, and constantly serves as inspiration to the brand. Iconic spots and moments in his personal history have informed Mallet's creative output, and, as any Londoner will tell you, the Tube is central to experiencing the city.
The referencing of Tommy's home turf is never more present than in this collaboration, linking up with TfL for a two pack of Mallet's stalwart Knox trainers that celebrate the iconic Tube map. The Tube map – as we know it today – was designed by Harry Beck and first appeared on the network in 1933. As TfL celebrates the 90th year of this instantly recognisable design, Mallet have included a monochromatic take on the historic map with two new slick designs.
"Growing up in Islington and taking the 271 bus from New North Road to Archway, the 38 bus from Essex Road to Angel and Hackney and regular journeys on the Central line from Liverpool Street to Epping, all I would think about on these journeys was owning my own sneaker brand.
"Fast forward to 2023, and although the brand Mallet London is stocked worldwide in some of the biggest department stores across the globe, the heart of the brand will always be in London which is how the Mallet X TfL collaboration came to be" says Tommy Mallet, Founder & Creative Director.
Jo Edwards, Head of Global Licensing, TSBA Group said: "We are delighted to have partnered Mallet and TfL to create this collaboration. The design aesthetic, using iconic TfL assets, is taken from product through to high-end packaging and beyond to a multi-channel marketing campaign all of which celebrates the brands' connections with London."
Ellen Sankey, Brand Licensing Manager at TfL, says: "Seeing how Mallet, a proud London-born brand, is using our iconic Tube map in their designs, shows how innovatively our heritage and assets can be used to give consumers a new way to represent this wonderful city.
This year we are celebrating both the 90th anniversary of the map and the 160th anniversary of the opening of the Tube, and it's in designs like these trainers that we can see how the Tube is an essential part of life in London."
Both the black and white colour options feature the legendary schematic illustration of the network, the black in reflective silver, and the white coming in a tonal whiteout upper. Each pair comes with Mallet and TfL branded keychains, embossed collaborative heels and a lace shroud that doubles as a card holder.
Mallet X TfL launches on the 1st February 2023 exclusively online on mallet.com and in-store at Carnaby Street.