Toy deal for Global YouTube stars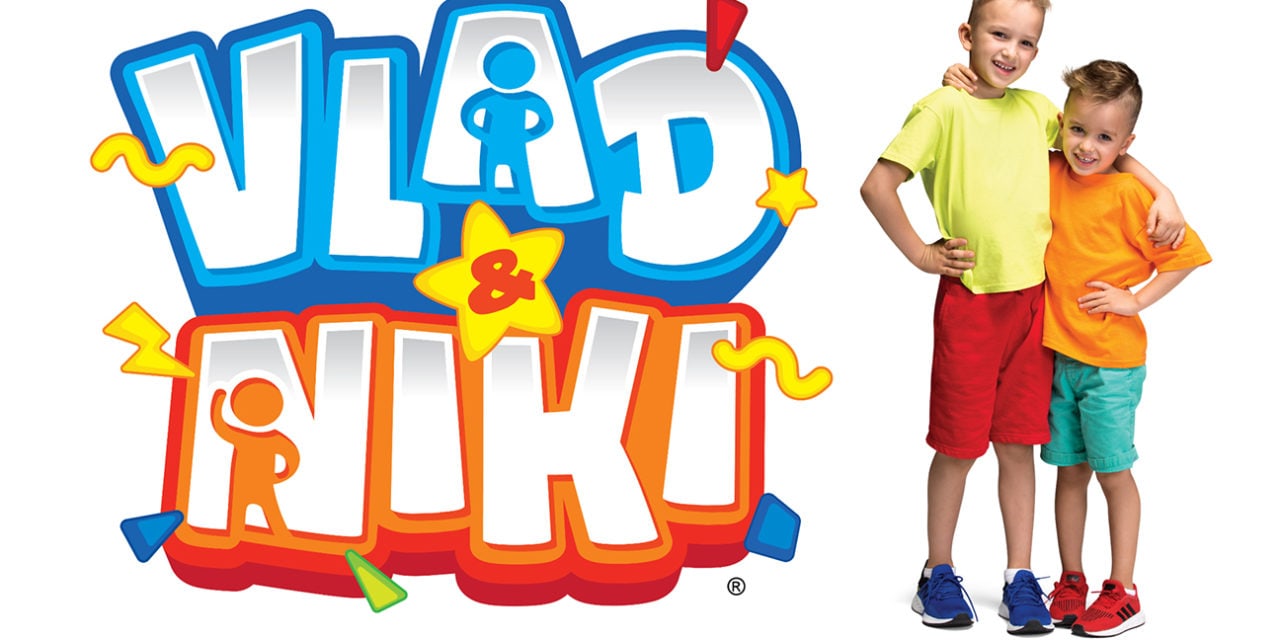 Haven Global, the Worldwide Agent for Vlad and Niki has signed a global partnership with ZURU, who will launch a full range of toys and games in 2021. The range consisting of toys and games will capitalise on the exposure of the YouTube channel, by capturing the fun and excitement that Vlad and Niki that have brought to pre-schoolers for the last 2 years.
Vlad and Niki is one of the biggest YouTube Channels in the world – achieving 4 billion views per month and having amassed 90 million subscribers across 12 languages via their 15 channels. The brothers, aged 7 and 4 years old represent one of the fastest growing YouTube Powerhouse globally, with 39 Million Subscribers gained in just two years after the launch of their English Channel. The videos centre on the boys' daily life adventures, which are brought to life with fun special effects and animation, superhero narrative, toy testing and catchy songs. And just last month the Vlad and Niki audience was introduced to Christian – the boys' new baby brother, who at only 7 months old is delighting in his older brother's antics, and will broaden the consumer further.
ZURU is one of the fastest growing toy companies in the world and is known for their creativity and new-age manufacturing techniques. The New Zealand born company now operates offices in 18 countries and distributes to most major retailers in over 120 countries. ZURU has delighted millions of families all over the world with brands such as Bunch O Balloons, X-Shot, Rainbocorns, Robo Alive, Smashers, 5 Surprise, Pets Alive and Metal Machines. ZURU have exciting plans in store for their newest partnership with Vlad and Niki – developing lines across several toy categories, which are currently slated to hit stores mid next year.
"With the escalating rise in content viewership, I'm extremely excited to have formed a licensing partnership with the children sensations Vlad & Niki. This engaging and dynamic brother duo, combined with ZURU's world class expertise in product design and distribution will undoubtedly lead to a phenomenal line." Commented Anna Mowbray, ZURU Director and COO.
Haven Global Managing Director Tom Punch said "We are so excited at Haven to bring together these two super-dynamic parties, and we're sure it will be a huge success. Vlad & Niki create amazing content that kids around the world adore – billions of them! Add to that the passion, creativity power and global retail connections of Anna Mowbray and the ZURU team – and it's a match made in heaven. We can't wait to see it hit the shelves, and be enjoyed by the millions of fans worldwide."